Portland, Oregon is a beautiful river city known for its aesthetics  and culture.  Its a great place to find outdoor adventure, a thriving arts & music scene, and access to all sorts of eco-friendly experiences.  There is plenty of family fun to be had in the downtown area and the rest of the Willamette Valley.  Trekaroo is proud to be launching Portland this week and looks forward to exploring the rest of the state of Oregon with all of you wonderful members of the Trekaroo community.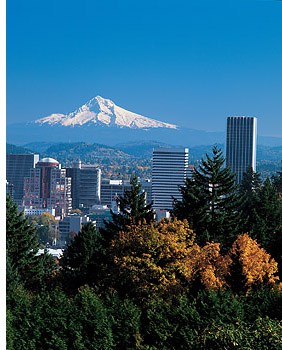 So, what have Trekaroo families shared thus far?
236 Activities listed in the Portland/Willamette Valley Region alone!  Have you been to any of these kid-friendly places?  If so, add your insight! Did you see something we missed?  Be sure to share your experiences.
Have you experienced Portland or any other part of the beautiful state of Oregon with your kids?  Tell us all about your experiences – good and bad.  Join now and start writing reviews.  New members get to take advantage of Welcome Rewards.  A gift card to Amazon, Starbucks, or REI was enough to convince me to join way back when!
What location is next? Georgia! Be part of the founding team to help launch Georgia on Trekaroo by sharing about activities you like and the best places to stay.
Special thanks to the 47 families who have collaborated to build a list of fantastic kid-friendly recommendations with their reviews!  In particular, special thanks are due to PDXBloss, pitstopsforkids, bayareababyblog, Beaverton Mama, Living Beaverton, Camillegrimshaw, thriftyportlandmom, Leigh Anne, fani*fam, McPippi, and naturalist who have gone above and beyond to inside scoop and create such helpful lists for Portland and Oregon.
And of course, thanks to team Trekaroo who sacrifice so much to pull it all together.
Put on those rain boots and get out there!
Esther Lee (thelees3) – CEO
– – – – – – – – – – –

Trekaroo – a reviews site dedicated to exploring and traveling with kids.
Travel with kids to: CA | CO | DC | FL | HI | IL | MA | NY | OR | PA | TN | TX | VA | WA