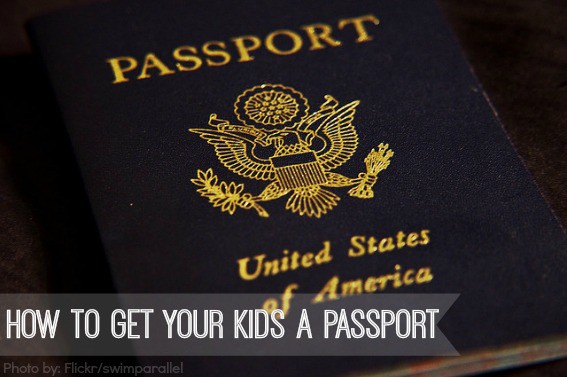 So, your family is ready to head off on a great international vacation. You need to pack your suitcases, plan your trip, and most importantly, get passports for the kids! Here are our tips on how to get your kids a passport.
Does My Child Need a Passport? 
Your mode of transportation and child's age determine whether or not a passport is needed. If you travel within the Western Hemisphere (Canada, Mexico, Caribbean, Central or South America) by air, or if you are traveling further abroad, each person needs a passport. Kids 16 and up require a passport when traveling internationally by any mode of transportation. However, if you are going to be crossing the border to the US from Canada, Mexico, Caribbean, Central or South America by boat or car, a birth certificate (original or copy) is sufficient for those 15 years of age and under. If flying with kids, check out this guide to getting a TSA PreCheck to make travel even easier.
What Type of Passport Does My Child Need?
A passport book is usually what comes to mind when you think of passports. This is a book with information in the front and several blank pages for visa stamps. A passport book can be used by anyone of any age to travel into the US by any means of travel. If you are planning to travel internationally by air, a passport book is your only option. It is also the best choice if you are thinking of traveling by land/sea to an area other than Canada, Mexico, the Caribbean, or Bermuda. For instance, if you have your heart set on a cruise that starts in Miami and travels through the Panama Canal and ends in Los Angeles, it would be recommended that you obtain a passport book.
A passport card is a cheaper option for children. Besides the financial incentive, the card is conveniently the size of a driver's license. With a passport card, your ability to travel internationally is restricted. It is only valid for land and sea travel into the US from Canada, Mexico, the Caribbean, and Bermuda. This card cannot be used for air travel to any international destination. But, it's a great choice for those who love traveling through North America.
Both passport books and passport cards are valid for 5 years for children. If your child has a passport, be sure to check the expiration date before planning international travel. Those years pass quickly!
How Far in Advance Do I Need to Start the Application Process?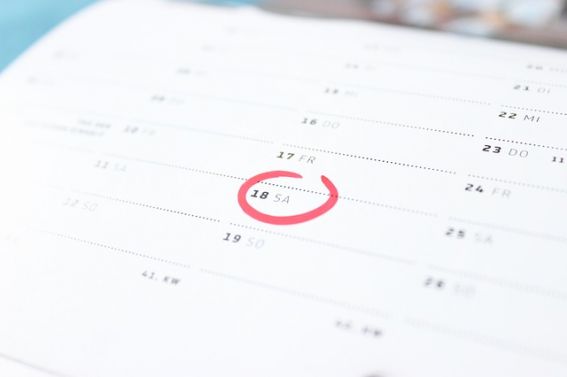 Routine processing of passports averages 4-6 weeks. Expedited services are available in some cases, but a lot of stress can be avoided by starting the passport process well in advance of your trip. Passports are processed at locations throughout communities, usually through city or county offices. You can search for locations near you through the State Department. Many times passport applications can be submitted by appointment only. Make sure to factor the time it may take to get an appointment when deciding when to start the application process.
What Do I Need to Have on Hand When I Apply?
You will need the following documents for your child:
Evidence of US citizenship. Accepted documents include an original certified US birth certificate, a previous US passport, Consular Report of Birth Abroad, a Certificate of Naturalization, or Certificate of Citizenship.
Photo identification from BOTH parents. (Please see below for information on how to apply for a passport if you are a single parent.) The photo ID can be either a state-issued ID from the state in which you live or a current US passport.
One color passport photograph measuring 2×2 inches. Here's a tip for families obtaining a passport photograph of an infant who cannot sit up unsupported: bring a white/off-white blanket to put behind his/her head in the carseat or on the floor.  This will provide the required background and keep you from having to try to prop up your floppy infant during photos!
The DS-11 application for an US passport, available at the State Department website.
Passport fee payments. The amount varies depending on whether you are getting a passport card or passport book. For minors, there will be both a passport application fee and an execution fee. At some locations, specific forms of payment are required for one or both of these, so be sure you know whether you need to bring cash/checks/credit cards (or likely some combination of those) to the location where you will be submitting your child's application.
Know ahead of time that both of the child's legal parents/guardians must be present to submit the application. In the case that the child has one parent/guardian, be prepared to show the extra documentation as follows.
If the child has only one parent/guardian, then the items above must be submitted as well as one of the following forms:
U.S. or foreign birth certificate, Consular Report of Birth Abroad, or adoption decree, listing only the applying parent
Court order granting sole legal custody to the applying parent (unless child's travel is restricted by that order)
Court order specifically permitting applying parent's travel with the child
Judicial declaration of incompetence of the non-applying parent
Death certificate of the non-applying parent
If both parents/guardians are unable to attend in person to submit the application, in addition to the items listed above, the parent/guardian who cannot attend in person needs to fill out a form called the DS-3053, which must be signed and notarized. A front and back copy of a form of ID (driver's license or passport) must also be submitted by the non-applying parent with the child's application.
If the child has two parents/guardians, but one cannot attend and also cannot complete the DS-3053, then form DS-5525 must be completed and submitted by the applying parent.
16 and 17 year olds with valid identification may apply without a parent present (although parental presence is recommended), but must still apply in person.
Happy international travels!