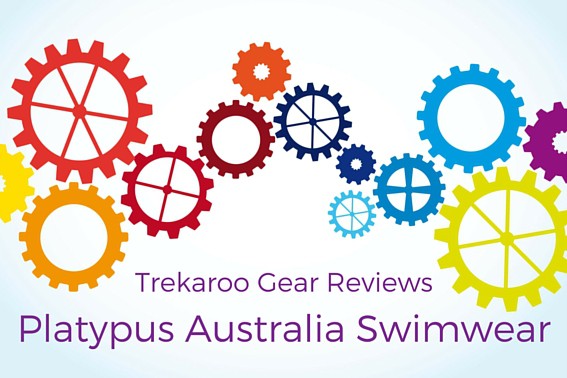 Our family spends so much time at the pool, we're lucky we haven't grown gills yet! Our 11-year-old daughter in particular goes through swimsuits like there's no tomorrow. Between her use of them at swim team, lake trips, and family fun at the pool, I feel like I'm always stocking up on suits for her. I jumped at the chance to try one that offered true UPF 50 sun protection, but was still a cute style and print. She always loves getting new swim gear, too!
Platypus Australia knows their swim gear. With product use in scorching summers and ample beaches around the world, they're all too familiar with the needs of active, swimming kids and families. Their suits are designed with durable Lycra XTRA LIFE material, meant to withstand high use in a variety of swimming environments and be particularly resistant to chlorine, all while staying breathable and comfortable. Better yet, the material provides UPF 50 sun protection, which blocks 97.5% of harmful UV rays. Their products are endorsed by the Melanoma International Foundation. They have a wide variety of mix-and-match styles for kids that include suits, trunks, rash guards, and swim shirts. Their prices average around $40 (U.S.); the suit my daughter tried retails for $49.95.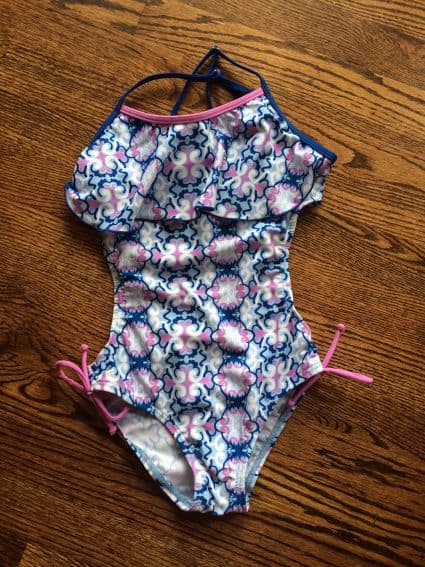 Platypus Australia Swimwear Pros
Cute design that is true-to-size. The flounce suit we tried had a full suit front, but an open back.
UPF 50+: the more sun protection we can get when outdoors in Colorado, the better!
Sweet variety of patterns/designs; we loved the blue and pink combination.
Durable material that is still breathable and comfortable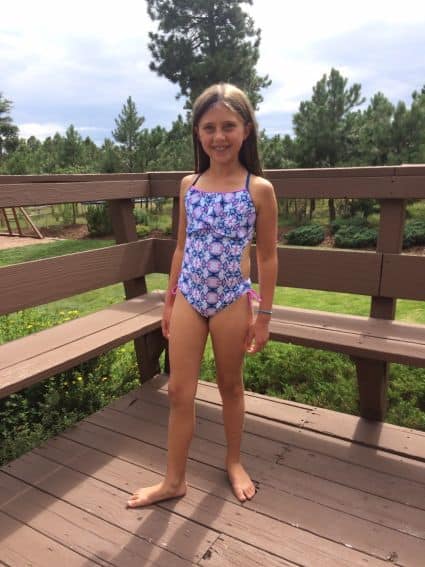 Platypus Australia Swimwear Cons
Price: Ordinarily, I would never pay more than $30 for a suit for my kids, considering how fast we go through them!
Style/function trade-off: UPF 50+ is great; but the suit has an open back, which is most often exposed when swimming. Additionally, the seat of the suit occasionally gapped open when swimming, flopping out the tag.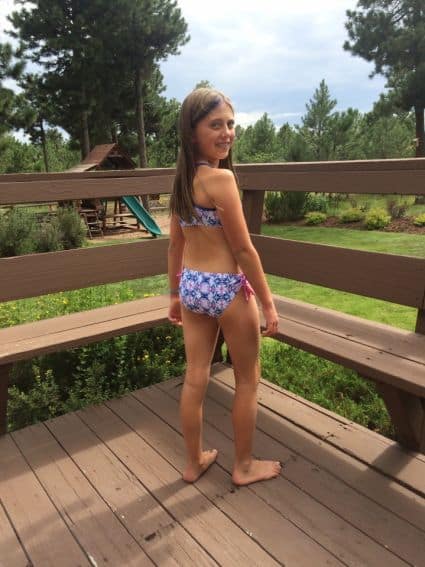 I loved the adorable design of the suit and was not too bothered by the open back that would still require sunscreen as we swim both indoors and outdoors. If I were buying a suit just for a beach trip, I'd certainly look at their designs with more coverage, or opt for a swim shirt to put on top. I remedied the flopping tag issue by cutting the tag off—that was just peculiar to this design. I would weigh the overall suit price with the durability afforded by the Lycra XTRA LIFE material. After one month of consistent use, we haven't seen any sagging or fading in the suit, which is a great sign! The higher price may well be justified by a longer-lived swimsuit.
Overall, I would recommend Platypus Australia swimsuits, particularly for those families with kids doing a lot of outdoor swimming or beach activities. They have a great selection of styles and combinations and offer a UPF protection that most suits can't match. The extra-durable fabric makes them all the more compelling, especially if you are frequent swimmers who tend to go through suits quickly.
Disclosure: While we received a complimentary suit to try, the opinions shared are my own.