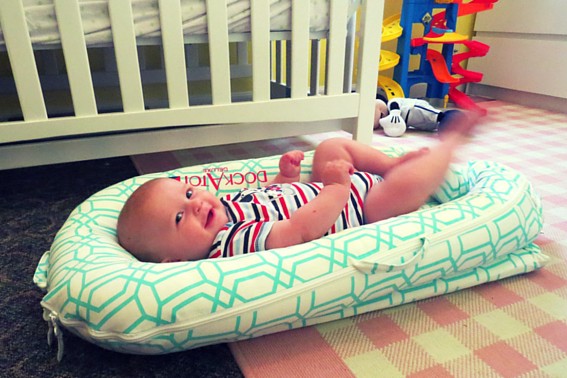 The DockATot Deluxe dock is a multifunctional and multi use docking station for baby ages 0-8 months old. It offers a safe and comfortable place for baby to play, lay, or sleep. It can also be used for lounging, tummy time, and diaper changes. The DockATot is a lightweight and portable option for travel. You can also buy additional covers to customize your DockATot however you would like. I have been on the lookout for a product that is portable to take on vacation or when we are traveling to visit family for our little guy. I also wanted to find something we could use to transition him to his crib.
Features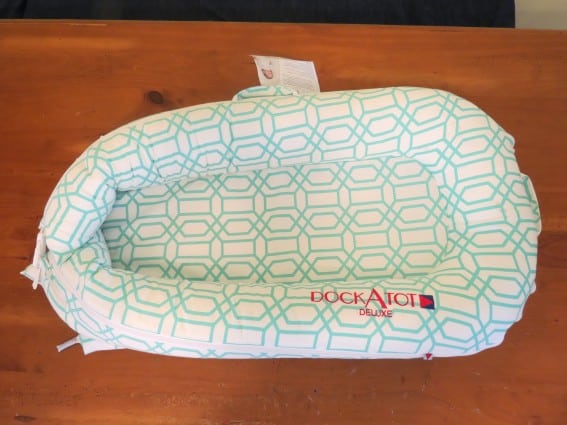 The DockATot Deluxe is for babies 0-8 months old.
This is a multifunctional and multitasking product that allows baby a soft, comfortable place to let baby rest, lounge, play, cuddle, do tummy time, and get diaper changes.
The DockATot is a lightweight and portable, which makes traveling a breeze.
Additional covers in different colors available for purchase.
The DockATot is made out of breathable, washable, and hypoallergenic material.
It measures 18 inches wide, 29-34 inches long (29 with clasps closed and 34 with them open), and it weighs 50 ounces or just over three pounds.
The DockATot Deluxe retails for about $185.
Pros
Lightweight
Fashionable and Attractive
Portable – really easy to travel with and keep a bit of "home" normalcy with baby while on the road
Works great to help baby sleep at night
Safe place to lounge and play
Cons
A little too small for recommended age range.
Cost will be a factor for some as this is a high-end baby extra.
Conclusion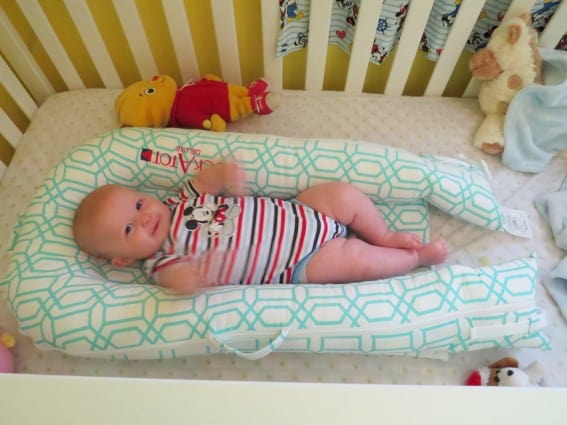 I found that the DockATot worked wonders when we traveled. It allowed our baby to sleep and be able to lounge regardless of where we were. I have also found it to be very useful at home with having a toddler as well. I can leave our baby in it and he has a secure place to lay. In addition, it has helped us transition him to his crib. He has always liked to sleep securely in a sleepsack and the DockATot provides that same feeling. He now has a snuggly place to sleep on his own. I received the Minty Trellis color and loved it instantly! The color is a beautiful light blue/green. Even with the price point, I would highly recommend the DockATot to anyone who travels a lot. This is a lifesaver and a safe place for baby to be while away from home. I would also recommend this product to any families having trouble transition baby to the crib. The DockATot provides a safe and cozy place for baby to sleep independently.
Disclosure: I received a complimentary product to facilitate an unbiased review for this article. No other compensation was received and I was not asked to express a certain point of view. All opinions are my own.
All photos by the author, Amanda Williams.
"Note: This article contains affiliate amazon links."