The Four Seasons.  With Kids.   My kids.  My pair of less than groomed preschoolers who spend more hours with dirt on their faces than not.  I have to admit, as we were driving up the coast towards Santa Barbara the thought "What on earth am I thinking?" crept into my head more than once.  After all, wasn't the Four Seasons the kind of resort best reserved for couples on romantic getaways?  Well it didn't take me more than 5 minutes into our stay to realize that the answer to that question was a big, resounding NO!  From the moment my kids stepped foot on the Biltmore property, they were treated like little VIPS and our family spent the rest of the weekend discovering just how incredibly family friendly The Four Seasons can be.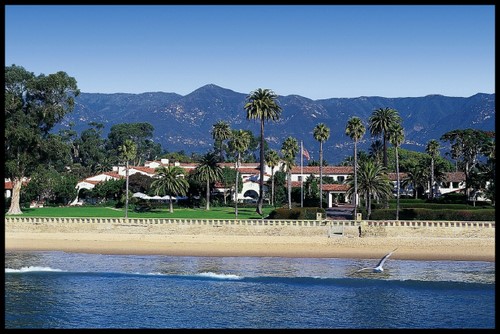 Little touches to make kids feel like special guests: Upon check-in, all of the resorts younger guests are greeted and allowed to pick a stuffed animal from a basket.  If a new plush friend to spend the weekend with  isn't enough to get the average little one excited, I don't know what is.  The royal treatment doesn't stop in the lobby.  Special children's toiletries were waiting in the bathroom along with my kids' names spelled out in tiny sponge letters.  Luxurious child-sized robes hung above the door, causing Mommy to squeal at the sheer cuteness of it all.  There was even a special room service menu with sections for younger and older children so parents can pick the size of the meal their child needs accordingly.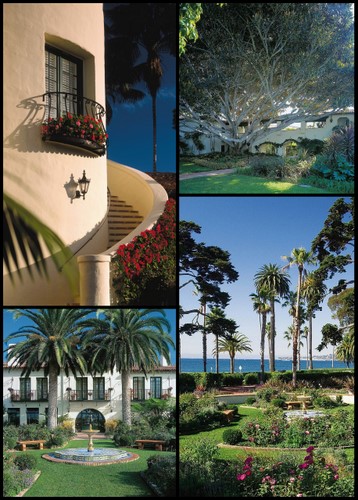 No need to pack everything but the kitchen sink: Anybody who has traveled with children, especially infants and toddlers, knows that it can involve an excessive amount of gear.  By the time you pack the portable crib, diapers, high chair, and toys, there is barely any room to squeeze a suitcase into the car.  Luckily, the Four Seasons is happy to provide cribs, high chairs and even strollers to guests free of charge.  Toys from games to tents are available for families with older children to check out and diapers are complimentary for families find themselves in a pinch.  The hotel will even provide child-proofing items upon request.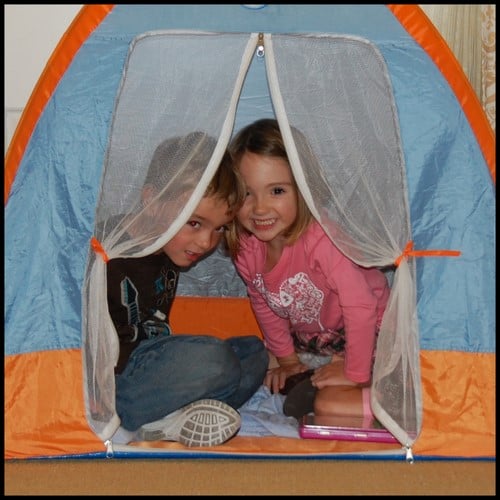 Beachside family fun at the Coral Casino Beach Club: One of the biggest perks of staying at the Four Seasons Biltmore in Santa Barbara is the complimentary access to the Coral Casino Beach Club which is located directly across the street.  Built in 1937, the Coral Casino has long been a haunt for the rich and famous with its massive pool and incredible ocean views.  A children's wading pool and spa sit adjacent to the main pool with lounge chairs and private cabanas lining its sides.  Shuffleboard and fooseball tables can be found in the historic courtyards of this classic social club. Since the Coral Casino is located directly on Butterfly Beach, families need only to walk down the steps from the pool deck to find sand and surf perfect for frolicking.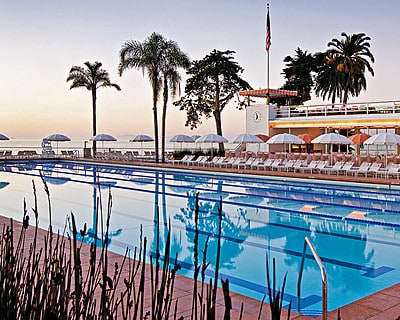 Family friendly outdoor activities abound: Santa Barbara is known for its mild Mediterranean climate, so take advantage of the beautiful weather and magnificently manicured grounds of the Four Seasons, so get outside!  Spend some time on the putting green or grab a couple mallets and whack a ball through some hoops on the croquet lawn.  Enjoy a game of tennis on one of the resort's three lighted courts, rackets and balls are provided by the resort if you forget yours at home.  Or check out some of the resort's complimentary beach cruisers and bike along the coast, up to a lagoon, or around the village of Montecito.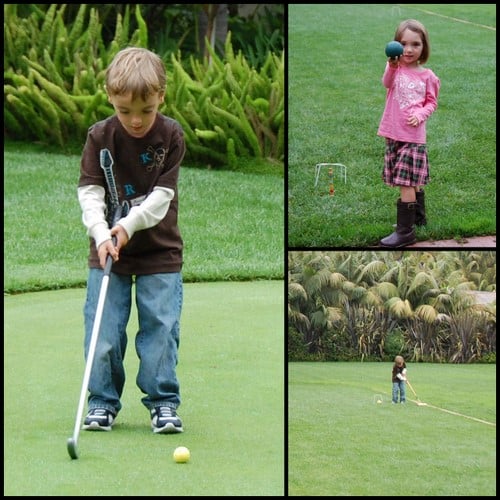 A complimentary kid's club means fun for the children and free time for Mom and Dad: As much as I love spending time with my children while on vacation, I have to admit, a few hours of child-free bliss can be absolute heaven.  Many resorts have kid's clubs, but most come with a fee. Not Kids For All Seasons.  This special program is offered to children ages 4-12 and is complimentary to all guests of the resort.   While children are enjoying fun activities such as swimming, crafts, costume making, planting, and painting, parents can experience some quiet time by the pool, relaxation at the spa, or a child free meal at one of the resort's restaurants.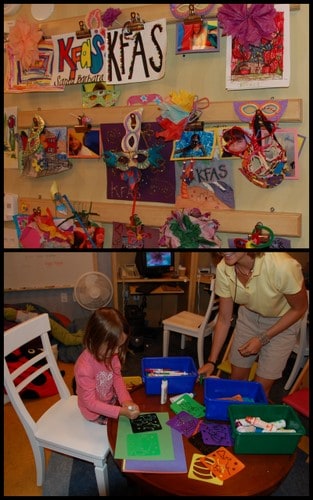 Read my entire review of the Four Seasons Santa Barbara here.
Disclosure: My family did receive a complimentary stay at the Four Seasons Santa Barbara in order to write this story. The resort did not ask that I express any particular opinion and, as always, all opinions are entirely my own.
– – – – – – – – – – – – – –
Sharlene Earnshaw (aka doubleadventure) is Blogger-in-chief for Trekaroo and the blogger behind Double the Adventure.

Travel with kids to: CA | CO | DC | FL | HI | IL | MA | NC | NY | OR | PA | TN | TX | VA | WA