Time to get your Olympic spirit on! Nothing inspires Olympic-loving kids like experiencing the games as spectators, but if a trip to Sochi is not in the cards this winter, try the next best thing: get a taste for the intensity and history of the Olympic Games by visiting one of the four following Olympic Parks or museums in North America. Chances are, there's one close to your favorite ski slopes!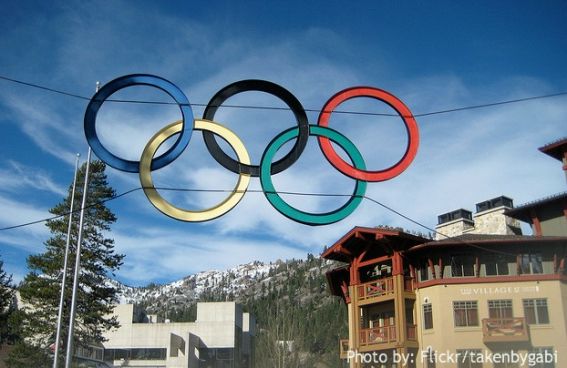 Olympic Sports Complex, Lake Placid, NY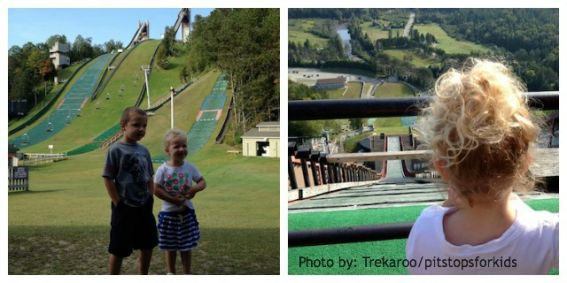 Head to Lake Placid, New York to see some of the best Olympic facilities in the country. At Whiteface, families can take a tour of the Olympic Sports Complex (home to the bobsled, luge, and skeleton track) plus 50 km of cross-country track which doubles as mountain biking trails in summer. Take a trolley ride to get a guided tour, or hop into a bobsled (on wheels) yourself.
You'll also want to head to the Ski Jump Complex, where athletes train year round. Watching the jump in summer into a pool is amazing! Visitors can stare down the impressive jumps themselves (access via chairlift). All the above, plus the Olympic Center, and Olympic Ice Arena, are accessed via the Olympic Region Passport, which is a great deal at $32 per person (7 and up) and gets travelers in to four separate complexes.
Read reviews of Lake Placid Olympic sites.
Utah Olympic Park in Park City, UT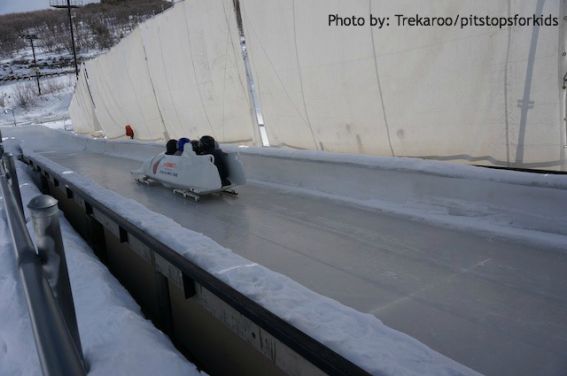 Open year-round, the Utah Olympic Park is located just outside of downtown Park City. In summer, visitors can play on a giant zip line and ropes course, ride chairlifts, take a full tour of the ski jump and bobsled course, and check out the museum, while in winter, guests 16 and older can take a ride on the only full-scale (full course) bobsled in North America. I took the plunge, and found the experience exhilarating, terrifying, exciting, and intense! It was definitely a once-in-a-lifetime activity…I don't feel the need to do it twice! The bobsled ride is expensive, so parents aren't likely to mind the fact that kids have to wait until they're older! The Olympic museum on-site is free, as is watching the athletes practice their ariel moves. Older kids will enjoy the guided tour, taking families to the top of the jumps.
Read reviews on Utah Olympic Park.
Olympic sites at Squaw Valley, CA
To access the Olympic museum at Squaw Valley, USA, families will need to climb to the top of the peak via the Ariel Tram. The tram ride is half the fun, but expensive if riding without a ski lift ticket (as in the summer or with non-skiers). If you take the plunge, plan to spend most of your day at High Camp at the top. At High Camp, families will find a small but fascinating Olympic museum: we loved giggling at the video footage of ski style in 1960! Kids can also swim in the outdoor heated pools here (a fun novelty) or, in season, ice skate at the Olympic Ice Pavilion. Towels and lockers are rented on-site, and dining is offered at several High Camp restaurants. The tram ride is also narrated by a tour guide who doubles as your operator.
Read reviews on Squaw Valley sites.
Canada Olympic Park, Calgary AB
Winsport Canada is located just outside of Calgary, Alberta, and remains one of the most visited sport training facilities since the 1988 Games. At Winsport, families can zip line from the former ski jump tower, bungy-trampoline jump, try high ropes courses, and even try the Skyline Luge, the longest luge run in the world. This Olympic park is all about thrills, so bring adrenaline-loving kids and teens!
If you're looking for something a bit more mellow, check out Winsport's ice skating facilities and Canada Sports Hall of Fame. This is also home to a training academy for Canada's top young athletes, so kids are likely to feel inspired watching amazing feats by people their own age!
Read reviews of Canada Olympic Park.
Have you toured an Olympic facility or museum in North America? Which one?