Towering Saguaro cactus, wild horses, grazing cattle; it's straight out of an old western. Lucky for us families, there is also a luxurious resort hidden beyond the mesquite trees, so we don't have to worry about hungry coyotes visiting our campsite or scorpions slipping into our sleeping bags. Where is this magical mix of adventure and luxury? You can find it at Fort McDowell, just outside of Phoenix, Arizona.
Exploring Fort McDowell
The Wide Open Spaces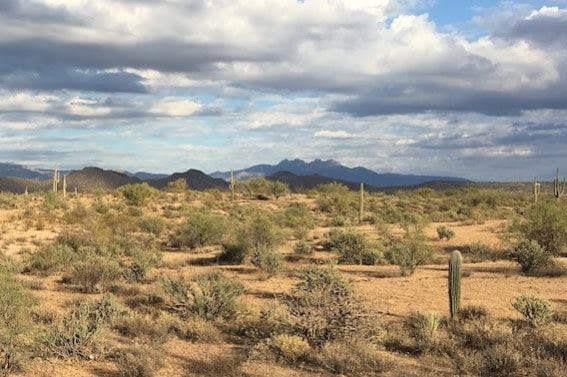 Photo by Tiffany Vaughn
Fort McDowell is home to the Yavapai Nation, a small tribe of Native Americans who were once hunters and gatherers in the area. The Verde River winds through this 40-square mile reservation, bringing with it wildlife and vegetation unique to the Sonoran Desert. While exploring the area, it's common to see cactus wren scrounging around or turkey vultures circling above. Herds of cattle roam the land, grazing and resting in the shade. Wild horses wade through the river and feed on vegetation.
The Base Camp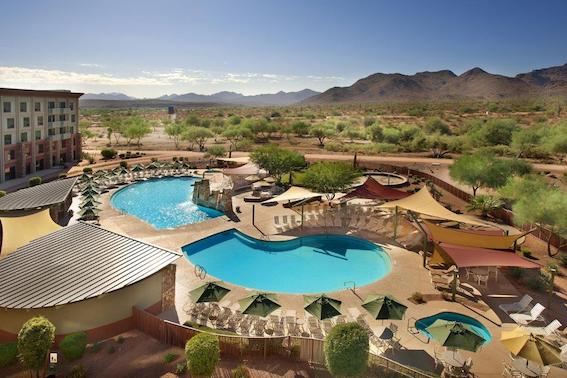 Photo courtesy of GM & Associates PR
No sleeping under the stars for these city slickers. We prefer a shower and cozy beds at night. And that's just what you'll find at We-Ko-Pa Resort and Conference Center. This full-service resort, named for the majestic Four Peaks Mountain nearby, features two big pools, perfect for cooling off after a day of desert exploration. The onsite restaurant, Ahnala Mesquite Room, offers appetizing meals that will please both your stomach, and your wallet. The atmosphere of the resort is in harmony with the desert surrounding, and provides plenty of options to enjoy the outdoor scenery. And best of all, your family will enjoy 360° views of the desert, because that is all that surrounds you.
Check out my full review for We-Ko-Pa Resort and Conference Center
The Adventure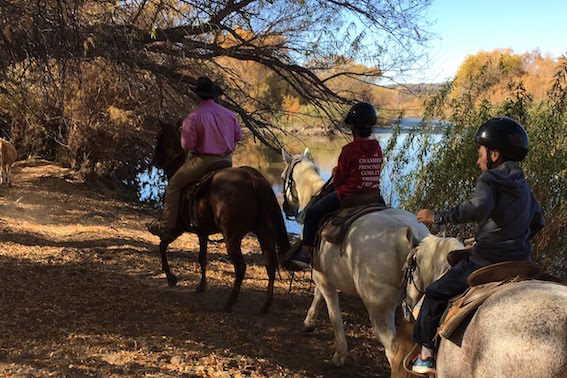 Photo by Tiffany Vaughn
Walking through the desert is nice, but you can take your family vacation to the next level by joining one of the tours at Fort McDowell Adventures. Trail rides on horseback (for ages 8 and up) are perfect for cowboy fans. Wander past creosote bushes, along the riverbank, and even cross through the river. Kids under 8 don't have to miss out on the fun. Short pony rides are available for anyone old enough to sit up. A fun alternative for families with teens is an off-road segway tour (ages 12 and up). Want some real adventure? Hop aboard a Green Zebra and drive through the wild on your own off-road vehicle (you only need to be 3-years-old to ride along). The guides at Fort McDowell adventures will fill you in on all the mysteries of the Sonoran Desert and keep your family happy, safe, and entertained, no matter which adventure you choose.
Make sure to read my review of Fort McDowell Adventures
Disclosure: Thanks to We-Ko-Pa Resort and Fort McDowell Adventures for hosting my family for our desert adventures. As always, opinions expressed are completely my own.
Featured photo by: Shutterstock