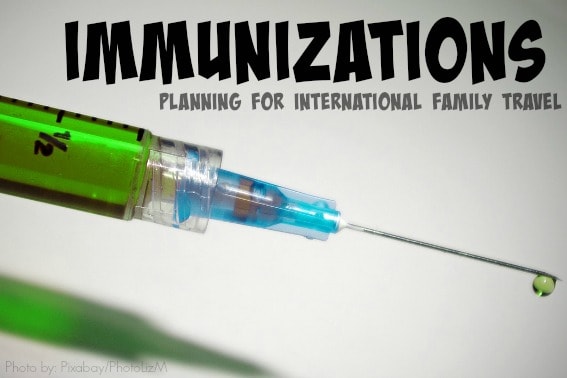 Families with wanderlust often take their dreams of travel out of the United States. Granted, there are plenty of travel opportunities in the United States but some families may dream of destinations that feature Mexican ruins, Egyptian pyramids, African safaris or Asian jungles.
But some of those exciting travel destinations bring an extra need for education, especially the more-exotic destinations. Some foreign destinations do present challenges that include potential dangers and diseases. With that challenge comes the need for certain immunizations.
Some important questions to answer before committing to a trip: Can your family safely travel to your desired destination and where can you obtain that information? What immunizations are recommended? What are the recommended resources? How far in advance should you plan?
This isn't an all-encompassing piece of advice for every destination, but rather a set of guidelines on how to best keep your family safe when traveling to other countries. It also isn't meant to be a discussion on the hot topic of pediatric vaccinations. I'm just a traveling mother, concerned for the health of my family when we travel outside the United States.
Popular Foreign Travel Destinations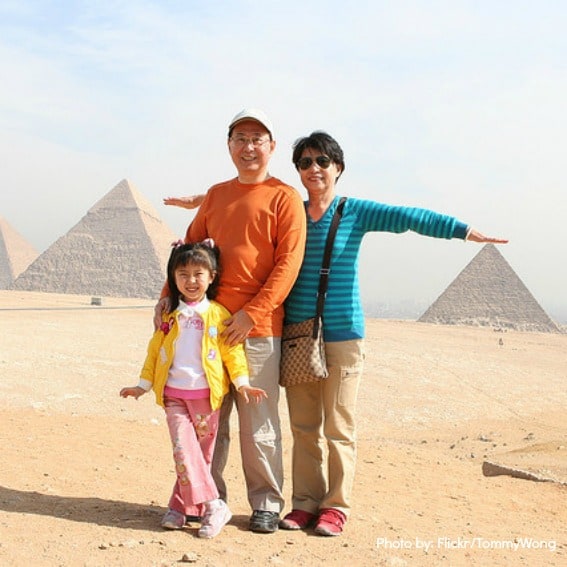 Not all destinations will require immunization, but it is prudent to check before any trip out of American soil. Diseases that may be common in some countries may not be common in the U.S. and may require immunization. These examples are all in addition to current routine vaccines such as MMR, diphtheria, tetanus, pertussis, chickenpox, polio, and flu. Also, it is important to take into consideration the age of your children so you are aware if they are eligible for the vaccine series or if they can complete it before travel.
These are some current recommendations for popular destinations:
Travelers visiting the ruins in Mexico should be concerned with hepatitis A, which is contracted via contaminated food and water regardless of where you may be staying. Children younger than 1 are not eligible to receive the hepatitis A vaccine. Visitors to Mexico also should be concerned with typhoid. The vaccine can be given to children ages 2 and older. Typhoid also comes from food and water sources. Some travelers should be concerned with hepatitis B, rabies, and malaria depending on where they are visiting.
Travelers visiting the pyramids of Egypt will want to be vaccinated against hepatitis A and typhoid. Certain visitors also should be concerned with a completed polio regimen or booster, rabies, and yellow fever. Transmitted via mosquito, yellow fever is not endemic to this region, but if you are traveling from an area where it is endemic you will need proof of vaccination. Children must be 6 months or older for the yellow fever vaccination; it is used with caution in children ages 6 to 8 months.
Safari adventurers to South Africa also will need the hepatitis A and typhoid vaccinations. Some travelers should be concerned with hepatitis B, polio, rabies, and yellow fever. Again, South Africa is not an endemic yellow fever area but you will need proof of vaccination to enter if you have traveled to an endemic area.
Travelers considering the jungles of Cambodia will need to be wary of the above same issues as well as Japanese Encephalitis. The disease, which is transmitted via mosquito, is more common in rural areas. The vaccine can be given to children as young as 2 months but the series is not complete until they are 2.
There are immunizations available for many of these diseases to keep your family safe. It is not just about getting the immunization so you can enter the country, but maintaining health for your trip and the return home.
Steps to Foreign Travel Immunizations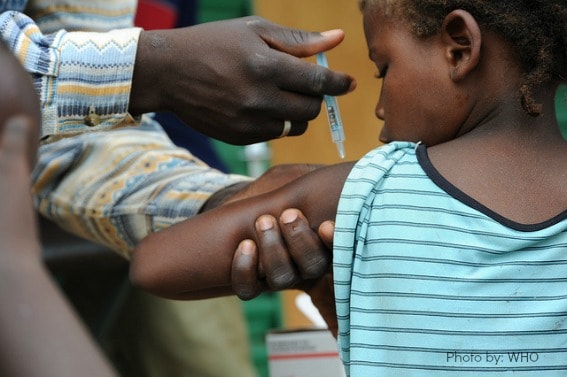 Once you have picked your destination there are a few steps that will make your planning and trip execution feasible. Check each source of information to compare.
Check with the U.S. State Department. The State Department website details information about your selected country with regard to current happenings and troublesome diseases. Lists of required vaccines are included.
The Centers for Disease Control and Prevention website details specific vaccinations required and also has an option to check vaccines required if traveling with a family. As vaccination recommendations may vary for children because of their age, this is a helpful filter. The CDC also has created packing lists with regard to health issues.
The World Health Organization provides educational information about disease control and prevention around the world. It is a valuable source for current information. For example, there is a bubonic plague outbreak in Madagascar. Although there is no vaccine, the transmission comes from a rodent-loving flea that needs to be controlled. There also is a new mosquito-borne disease, Chikungunya, that is becoming prevalent though South America and the Caribbean. This causes flu-like symptoms in infected people. While the vaccine is in the infant stages the best prevention is using DEET and Permethrin repellents.
Make an appointment with a travel immunization specialist at home. These appointments should be completed at least four to six weeks prior to travel time. Travel immunization specialists are typically found in cities and near university hospitals. Every individual traveling should be up to date with routine domestic immunizations such as MMR, diphtheria, tetanus, pertussis, chickenpox, polio, and flu. Many of these diseases run more rampant in foreign lands and the flu peaks at different times in different locales. The travel immunization specialist will provide you with a signed vaccination form, which will be necessary proof for some vaccinations in the destination. Guard this information like a passport. Sometimes vaccination requirements may be unclear. For instance, if you have a layover in a country where a certain disease such as yellow fever is endemic but you never actually visited the country outside of the airport, you may be required to provide proof of vaccination anyway. These are wrinkles to keep in mind. Those unable to provide proof may be asked to get vaccinated at the foreign airport. You will want to avoid this. Also, if you or your child develop any unexplained illness for up to one year after your return a visit to the doctor is in order.
An immunization specialist may also provide a remedy to take with you for traveler's diarrhea. Traveler's diarrhea is a catchall term used to describe gastrointestinal infection from contaminated water or foods. It is transmitted via ingestion or through touching of eyes, nose, or mouth. Adults likely will be given a supply of ciprofloxaxin or other quinilone antibiotic. Children may be given a prescription for azithromycin.
Helpful Hints & Resources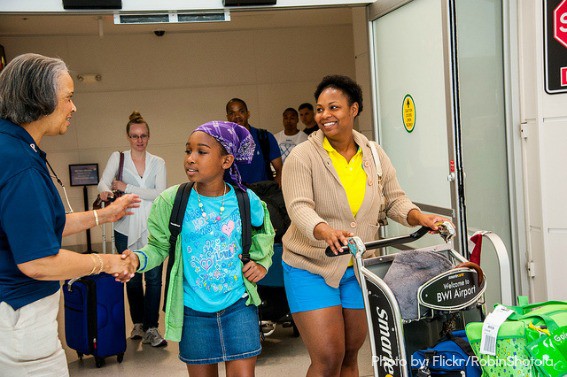 While traveling it is of utmost importance to keep the family healthy.
Use alcohol-based sanitizer to keep hands clean.
Avoid touching mucous membranes.
Ensure food sources are trusted. Food should always be cooked and hot.
Avoid fresh fruits and vegetables unless you can confirm they have been washed and peeled in clean uncontaminated water.
Do not use ice.
Drink appropriate water. Buy only factory-sealed water bottles for consumption.
Keep disease-spreading insects away with DEET. Use mosquito netting to prevent mosquito bites when recommended.
Stay away from animals that may spread diseases like rabies.
There are several resources you can utilize while on the road. It is highly recommended that you obtain travel insurance while traveling out of the country. This can be utilized if there is a travel delay for accepted reasons, a family member gets sick while traveling, or there is an accident. Many travel insurance companies now have apps that are helpful when situations like these arrive, including RoamRight. The app will help you track required vaccinations for destinations, help translate medical information, and provide 24/7 assistance in case of emergency. The app also provides updated disease information for your chosen destination.
Plan in advance for a memorable family vacation to a foreign destination. With proper planning and preparation, this can be the trip of a lifetime.