Look for current hotel deals in Catskill Mountains of New York
When it comes to exploring the great outdoors, not many places beat the scenery and recreational opportunities offered in the Catskills of New York. Located about 2 hours from Manhattan, this mountain region boasts more than 6,000 square miles of farms, forests, folklore, fishing, and fun.
Since its beginnings as a relaxing and rejuvenating destination for wealthy NY and NJ residents in the 19th century, this area has served as a get-away from the hustle and bustle of the city, and an opportunity to reconnect with nature, explore the arts, pursue a healthier way of eating, and get active again. With a region this big (it encompasses 7 counties in the state) how does a family set out to explore it together? Here is just one of the many ways to do just that:
Follow The Food in the Catskills
One of the biggest trends in food these days is the farm-to-table movement. Farm to table in-and-of-itself is not new, but the importance of it has gotten folks thinking more about what they eat, where that food comes from, and what it's been through. All of us can use the knowledge that comes from tracing our food from the source, but children will especially benefit from a lesson in following the food as it sets them up to understand the path that ingredients take, and the importance of those ingredients in the final dishes they create. How can your family follow the food?
Start by visiting one of the family-friendly farms in the Catskill Mountains. Jones Farm is a great place to stop at and let the kids see what goes on there. Animals play in the small area out front and great local goods and foods are available inside. Their slogan is "baked and grown, just like home" so they know and appreciate the importance of simple, delicious, good-for-you items. The country store here is fun to walk through, great if you need a gift that reflects the region, and perfect for anyone looking for a tasty baked good or something to eat from their on-site cafe. You can also get homegrown produce, eggs, honey, and fudge that's made on site.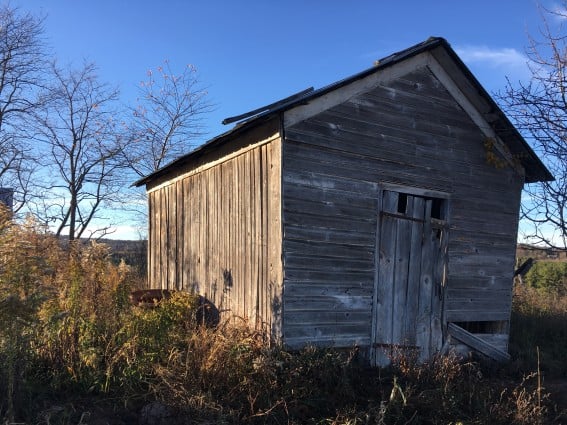 A visit to Hull-o Farms is another option, and it is both educational and entertaining. This farm is not only perfect for a day visit, but you may choose to stay longer or book a vacation stay here. Many families love to bring the kids and let them experience farm life for a while. Kids can feed the animals, help with farm chores like gathering eggs, and have all of the outdoor space they need to run around and play. Spending time here is a good way to see where many of the foods they love start out, and why caring for things on the farm is so important. If they've only ever seen food in the supermarket, they may not realize that farms really do supply fruits, veggies, meats, eggs, baked goods, and other homemade items to shops and restaurants throughout the region.
Check for hotel availability in Catskill Mountains of New York
The Catskill Mountains are quite conscientious about using local growers and suppliers and many restaurants and shops carry signs letting you know this, so be sure to look for them when you're in the area. A stop at a restaurant such as Mama's Boy Burgers in Tannersville has the menu on the wall, and in large letters it boasts that ingredients are sourced from area farms. The ice cream they serve (Jane's) is also local, delicious, and certainly worth a try. Jane's Ice Cream has been hand-crafted in small batches locally since 1985 and uses the best chocolates, real fruits, and pure vanilla. It's truly a treat you can feel good about as you're enjoying it.
Restaurants like the Phoenician Diner in Phoenicia, and Maggie's Krooked Cafe in Tannersville are other great examples of eateries that pride themselves on using a wide array of local products. Maggie has been turning out some of the best homemade, locally crafted dishes to folks living or passing through Tannersville for 35 years. When you eat a meal made with fresh, local, unprocessed items, it just tastes better. You won't want to miss grabbing a meal made here, especially the delicious breakfasts served all day long. The Phoenician Diner proudly sources local ingredients and has a bourbon milkshake you must try. At the Catskill Mountain Country Store, not only can you get delicious local foods to eat, you can also buy many local products from their store to take with you such as homemade jams, jellies, breads, pies, and sodas. Local crafts are also available here as well. At restaurants like Shadows on the Hudson in Dutchess County, they serve beverages from local distilleries, breweries, and wineries for their guests to enjoy.
Following all of this food may require you to stay in the area and enjoy yourselves for a bit, so it's also important to have a clean and comfortable home base. Enjoyable and family-friendly places to stay to start your journey include the recently remodeled and scenic Emerson Resort & Spa in Mt. Tremper, where you can take advantage of great amenities and fun activities while relaxing in a rustic and pleasing environment (as well as take in the crowd-pleasing world's largest kaleidoscope that's located there). The Hyatt House in Fishkill is also a nice option with suites that families can enjoy without being too cramped. This lodging option is also nearby many conveniences you may need while in the area such as drug stores, restaurants, and retail shops.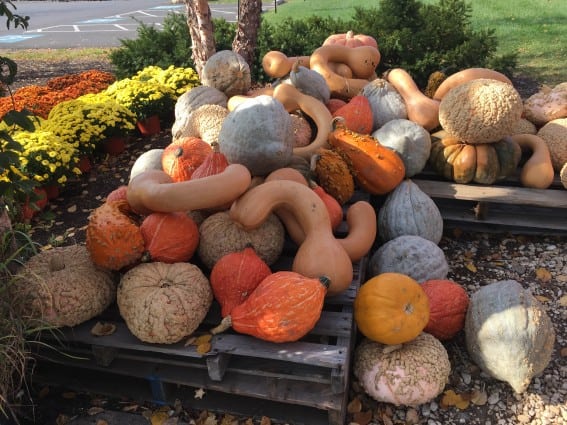 It's nice to see the Catskill area supporting itself and the pride they show in using local products and services in so many different ways. The Catskills are home to over 2,000 farmers who cultivate 400,000+ acres of farmland and provide fresh produce for farmers' markets locally, regionally, and nationally. It's an area that's proud of its ability to produce goods, conscientious of where those good go, and happy to keep them within the region whenever possible, as well as outsource them when they need to. Whether those goods are honey from local bees, meats from animals raised at local farms, fruits, vegetables, jams, jellies, baked goods, or handmade crafts from the area, it's nice to see the circle from farm-to-table and farm-to-store stay so small and so close by. The terms are not just buzzwords in the Catskill Mountains, they are business practices and ways of life for many of the folks here. When they see that their goods and services can be gotten from the very region where they live and work, it just makes sense to cultivate that kind of relationship. It's oftentimes good for business, as well as being a healthier option, too. When you visit this area and see that the farms still exist and the restaurants and stores mention them and carry their products, it a great lesson in the power of community. Each business helps the other, and everyone benefits as a result.
Take your family on an excursion to Follow The Food through the Catskill Mountains and see and taste the farm-to-table movement in person. It's not just a marketing tactic here, it's a way of life; one that we can all learn something from.
Look for the best hotel prices in Catskill Mountains of New York
Disclosure: I was provided complimentary lodging, meals, tours, or activities at some of these places in order to complete this blog post. The opinions stated herein, however, are my own.
Featured image by: Bigstock/oocoskun. All other photos courtesy of Sharon Rigney
You may also like: Family Fun In The Catskills Of NY, Farm Stay Vacations: A Round Up Of Trekaroo's Favorite Farms
Featured photo by: Bigstock/tbarringer16