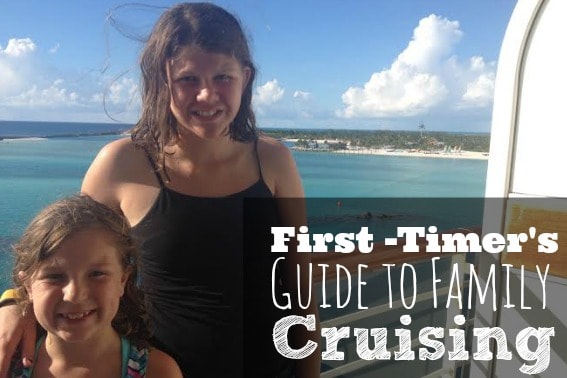 As our first vacation with our new blended family, my new husband and I decided to take our family on a Disney Cruise Line (DCL) voyage to the Caribbean. The experience was really fantastic and one our family will never forget. In spite of the amazing time we had, there were some lessons learned as we voyaged out on our first time cruising as a family, and we are happy to pass these tips on to you as well.
Paying for Your Cruise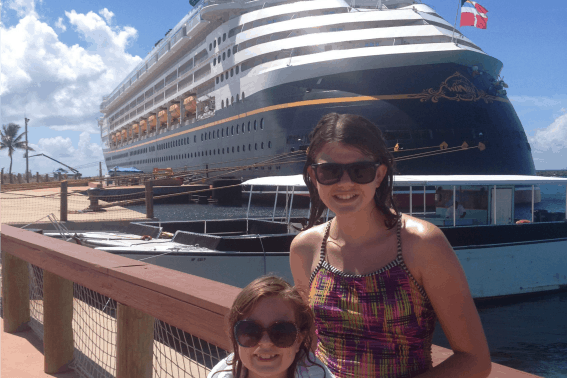 Although you can certainly pay for your entire cruise in one lump payment (with credit card or Disney gift card), we decided to choose a payment plan option to spread the investment out. Over the course of about a year, we made monthly payments on the DCL website. Given the total cost of the cruise, minus the deposit, I determined the amount of money we needed to pay DCL each pay period in order to pay off the cruise. The website was easy to use, but unfortunately, I had to remind myself every pay period to log on and make the payment. It would have been better for me if they had some kind of automatic payment plan that I could utilize. If you plan to utilize a payment plan, make certain you are disciplined enough to follow through.
What to Book Before Setting Sail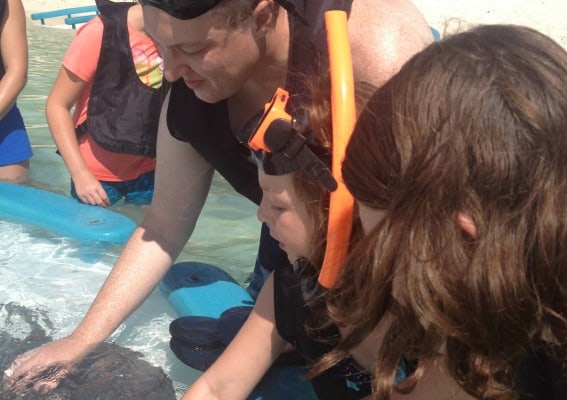 While booking your cruise on the DCL website, you can sign up for excursions and some extras well before your cruise sets sail. I was shocked to see the private cabanas on Disney's private island, Castaway Cay, completely sold out within one day of release, even with a price tag of over $500. As it turns out, stateroom categories allow for bookings on different days, up to 120 days out for Concierge Level Guests and Platinum Castaway Club Members, down to 75 days in advance for new Disney cruisers (which we were part of). It is also important to note that your cruise reservation must be paid in full to take advantage of advance bookings.
Bookings available online in advance include:
Port Excursions. These excursions, which vary by port, include cultural activities, hiking, animal attractions, outdoor adventure, and private cabanas and rentals.
Adult Dining. You can also plan ahead of time to enjoy a "grown-up" dinner alone with delicious food and incredible service, but there is an additional cost.
Spa Services. Every DCL ship offers spa with services ranging from massage and facials to acupuncture which you can book online in advance. (Note: salon services cannot be booked until you are on the boat.)
Nursery. Although there is no extra cost for the children's programs on board, some programs are limited in space, so cruisers are recommended to book early.
Photography. Packages are available for purchase in advance of boarding the ship.
Getting There: Convenience vs. Cost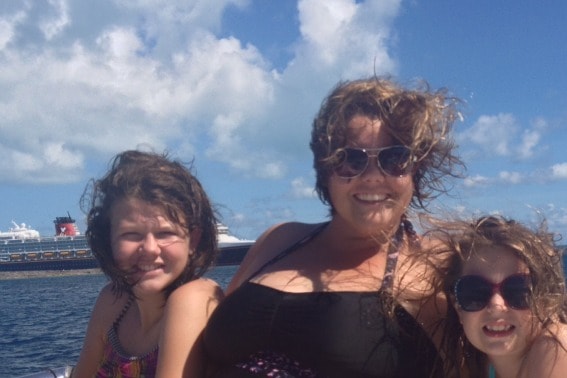 Disney offers a service in which they provide transportation (and hotel) from the airport to the cruise ship. Instead of utilizing this easy-to-follow option, I tried to save money by doing my own research, renting a car, and booking a hotel room. On our own, we ran into a few difficulties.
There wasn't very much room in the car we rented (even after renting the larger vehicle) and the girls were squished into the back seat with all of our luggage that didn't fit into the trunk.
Since I had never driven in Florida before, I had no idea that all of the highways are toll roads. Thankfully, we had enough cash on us to take care of the toll roads on the trip out to Port Canaveral from Orlando.
It took some additional time and research to return the rental car and bus transport from the rental car place to the actual port where the boat was docked.
In hindsight, assuming that I could afford it, I would have let Disney handle the entire thing including taking care of all of our checked bags from the airplane, and driving us (to the door of our locations) toll-free.
Not-Quite-All-Inclusive: The Cost of Extras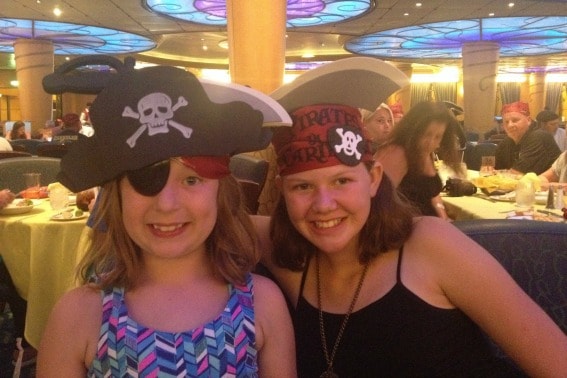 Technically, a cruise is not considered an "all-inclusive" vacation although your room and board are included. Believe me, there are plenty of ways to say goodbye to your money once you have boarded the vessel.
Alcoholic Beverages. You are welcome to drink all the juices, milk, tea, coffee, lemonade, and even soda that you can for the cost of the ticket, but alcoholic drinks are charged at a premium per drink. Tip: DCL allows you to carry-on any bottles of alcohol (in your carry-on bags only).
WiFi. Several options are available from a pay-as-you-go plan of $0.25 per MB or sizing packages from $19 for 100MB to $89 for 1000MB.
Room Service is free, but delivered sodas (brought in cans) are not part of the package.
Photography. Professional photographers roam around the ship taking photos of your family throughout your journey. The photos are beautiful and creatively packaged, but they will cost you.
Merchandise. Disney is a marketing master. DCL includes their own souvenir shops onboard with everything from child costumes to toys, to pins for pin traders (there are pin trading stations and some employees have pins as well), to your typical cruise souvenirs like watches, jewelry, and handbags.
Tipping. The unspoken rule of cruising involves tipping, and as first time cruisers, we weren't acquainted with this at all. On board the ship, DCL did a great job of explaining the tipping process, including appropriate percentages and information on which staff to tip, even going as far as to provide envelopes labeled with staff names and positions. We tipped the amazing server who took care of us at all of our dinners as well as the fantastic assistant server. We also tipped the stateroom host who took excellent care of our room. Disney made it very clear that, while tipping is discretionary, the amounts they suggest are considered acceptable. We tipped according to the schedule Disney provided, but it was another incurred cost that I hadn't planned for or even thought about. You can find the tipping information on the DCL website, however, it is not prominent.
My final thought is that Disney Cruise Line vacations are terrific and should be savored whenever and however possible. My only caveat is to pay the extra money to ensure your trip runs smoothly and you are as worry-free as a vacation allows you to be and be ready to spend more money than you think you will on board.
All images by the author unless otherwise noted.