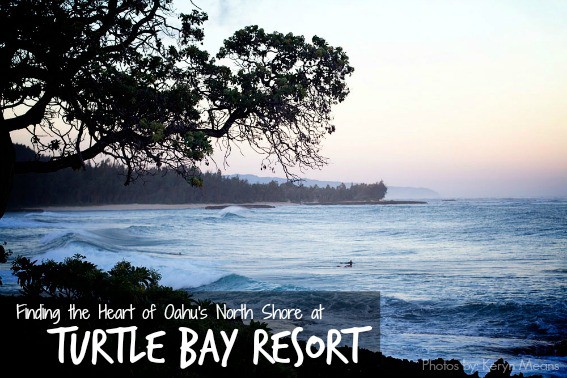 A sea breeze weaved its way across the room through the balcony door. Surfers were catching the last waves as the sun set behind the pacific. Quiet serenity filled the air. There was no massive pool below my room. There were no "best waterslides ever" splashing down into the water. It was just ocean and sky for miles around. Where was I? The North Shore of Oahu at Turtle Bay Resort.
When most people think of Oahu they think of Honolulu, Waikiki, Pearl Harbor, and city life. On the south side of the island this is true, but on the North Shore you will find a very different pace of life. Island time is the norm and Turtle Bay has embraced the surf culture that surrounds them with open arms.
Resort revitalization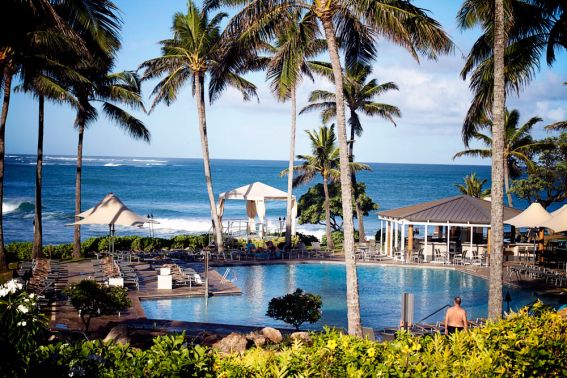 Last year Turtle Bay Resort got a face lift. New management came in, took down the gates keeping locals out, and reconnected this hotel to the local community, realizing that visitors weren't just coming to sit in a hotel room or at a pool, but to experience the destination. Locals were encouraged to surf the beaches in front of the resort. Memberships to the resort gym were offered to island dwellers, not just reserved for guests. Turtle Bay reached out to the local (and world famous) surfing community, even going so far as to partner with Surfer magazine to open Surfer [the bar] with local live music most nights and surfing videos always playing at the bar.
This sense of place spilled into the guest rooms as well. The morning sun reflects off of the crisp white linens while blue accents mimic the ocean and light browns to create a sandy look, bring the beach into every room. Families can enjoy the standard hotel rooms or upgrade to a villa (great for large families and multigenerational trips) or book one of the beach cottages that sits right on the shore of the surfer beach at the resort. Imagine opening up your back door, sitting on your patio, and sipping coffee as the sun comes up. Once those rays hit the water you better believe there will be surfers out there catching a few waves before they head to work.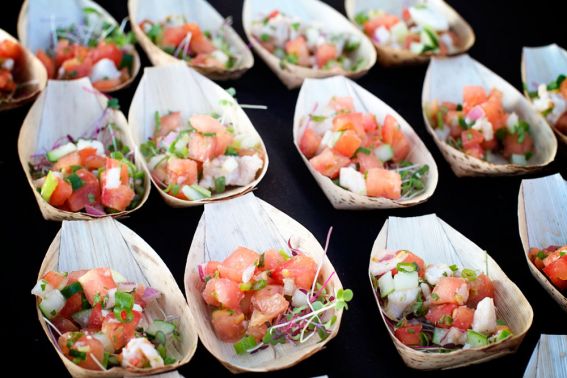 Surfing always builds up an appetite, and the restaurants at Turtle Bay are more than ready to satisfy your hunger. The chefs at all six restaurants (plus the Lobby Lounge and Luau) incorporate North Shore flavors into every bite. Food is locally sourced as often as possible and plans to build a 400+ acre farm on Turtle Bay's land is in the works, along with cooking classes for guests to experience first hand where the food is coming from before it hits their plates. A morning breakfast buffet can easily satisfy the whole family, but happy hour appetizers at Ola where the chef serves up Kalua Pork and Goat Cheese Nachos is a must. The kid-sized picnic tables looking out at the ocean is the perfect place for parents to kick back while their kids enjoy their own tasty treats and dig in the sand as you watch the sun set over the resort.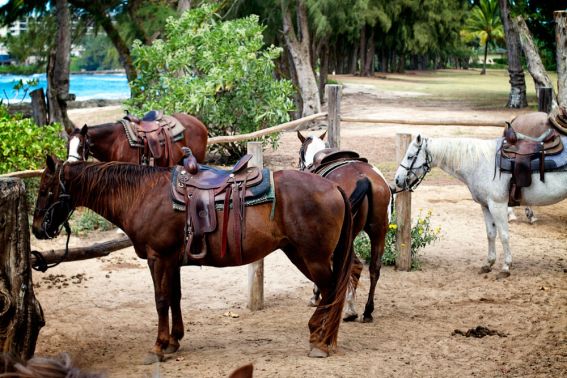 Activities explode out of Turtle Bay and the best place to get connected is at the Guidepost, the new concierge center at the resort. The rennovation took away the stuffy, blazer clad concierges and replaced them with staff in island-print shirts behind high-top counters, ready to help you book surfing or SUPing lessons, horseback riding, whale tours, helicopter tours, a luau, and anything else you can dream up. There is a map in this central lobby space that you can look up the best beaches for your family, check out the hiking trails, and even strategize which of the two golf courses (Fazio or Palmer) you will tackle that day. You can also pull up the Keiki Playlist to see everything your kids can do on any given day at the resort. Young (and older) surf enthusiasts won't want to miss a chance to take a surf lesson from the Hans Hedemann Surf Center at the resort either. Have no idea who Hans is? Ask anyone at the resort (or outside of the resort) and they will fill you in on this legendary surfer's history. A chance to surf with one of his staff members should not be missed.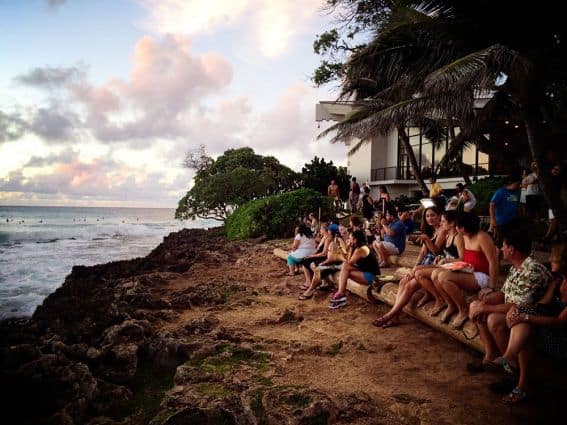 Freshened up rooms, locally sourced food, and surf lessons are great, but what about the resort staff? When it comes to taking your family to a resort, the staff really can make or break your visit. Turtle Bay Resort employs about 750 people and all of them live within 10 miles of the resort. This is a family, not just a group of people thrown together to take care of you. They work, play, and live together. It is important to them that you enjoy your stay, but also that you learn about the history of the North Shore, why they love it up there, which beaches are their favorites, and what sets them apart from their big city relatives in Honolulu and Waikiki.
"Ohana," the Hawaiian word for family, isn't just another Hawaiian word; it is a way of life at Turtle Bay Resort. From the moment you step into the lobby until you have to leave the fabled shores surround the resort, you will feel like you belong. Surfing is a big part of life up north, but the Oahu spirit is what you will really find when you bring your family to the resort to relax and play together.
Rad resort quirks
Everyone who books an activity can borrow a GoPro camera to take out on their adventure. All you need is your own SD card (or you can buy one at the Water Shed shop in the lobby).
The Water Shed is not only a lobby shop, but has tons of Turtle Bay brand gear and local crafts (ukulele anyone?). Their t-shirts are some of the softest you will find in a hotel and are beautifully designed. You will not leave thinking you are a walking billboard if you pick up a few new threads.
The Shack has loads of gear to rent or borrow including snorkel gear and beach toys.
Every Sunday and Wednesday evening you can catch Kalena's Polynesian Show for free at The Point—Sunset Pool and Bar, the main pool at the resort.
There is no kids club at Turtle Bay. The resort hopes you will find activities to do with your kids and will do everything possible to help you do just that during your stay. If mom and dad need a little time off, babysitters can be booked through the concierge.

Looking for more fun-in-the-sun beach tips to beat your winter blues? Explore our brand-new beach content below:
Pack your bags with our Ultimate Beach Vacation Checklist for Families.
Top Family-Friendly Beaches to visit this year!
Finding the heart of Oahu's North Shore at Turtle Bay Resort
Eight Beach Destinations to Visit in the Winter
Tips on Avoiding the Madness During Spring Break Vacations
Disclosure: I was invited to Turtle Bay Resort in October 2014 for the purposes of review. As always, my opinions are my own.
All images courtesy of Keryn Means.