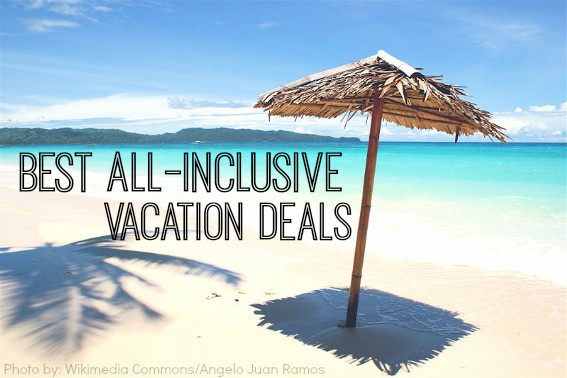 Ok, Trekaroo families! You've read about all the best all-inclusive family vacation options for kids of all ages, and are ready to book your own all-inclusive vacation. It's time for nitty-gritty tips on securing the best all-inclusive vacation deals for your perfect vacation!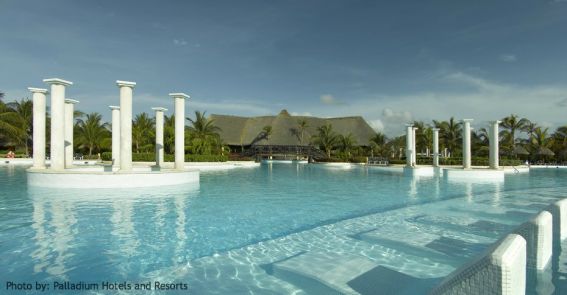 1. Check for all-inclusive deals on independent travel or lifestyle sites.
Families will find a number of discount all-inclusive vacation deal sites with a quick Google search, but for an impartial listing, look for a 3rd party site, such as a parenting, lifestyle, or travel site you trust. This week, Savvy Sassy Moms is listing amazing all-inclusive options scoured from all over the web. Their picks include resorts with all-inclusive family packages such as La Estancia Cabo San Lucas and the Westin Golf Resort and Spa Playa Conchal in Costa Rica. Sounds good to us!
2. Book Early and Save
So when is the best time to book? Most experts agree families should be planning their all-inclusive getaway at least 2-3 months before the trip. Right now, deals abound at resort brands such as Sandos Hotels and Resorts, specifically around seasonal activities, such as whale watching or summer break. Check out Book your airfare at the same time, as the best window for airline deals is generally six week out. What are you waiting for?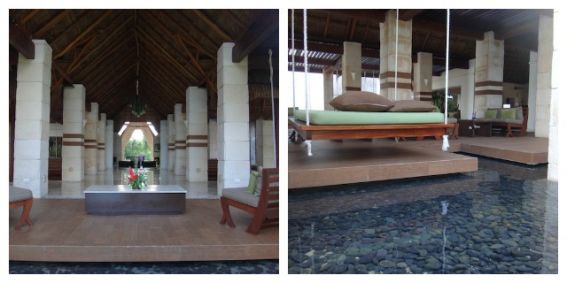 Partnering with SavvySassyMoms.com:
SavvySassyMoms is an online style magazine helping busy moms stay up-to-date on everything from trends to fashion advice, tips on throwing a baby shower, finding the coolest toys, picking a great family hotel to making sense of technology.
3. Look for deals in partnership with airlines
Most families will need to fly to an all-inclusive vacation destination. Since you need those plane tickets anyway, check on your airline's homepage for vacation package deals. But don't be lured in too fast: do the math. Sometimes the package is greater than the sum of its parts, but not always. Even if the airline package is not all it's cracked up to be, it's a good starting point for creating your own package a la carte. Resorts participating in airline partnerships are likely to offer their own independent deals on their official websites. Go straight to the source, and check the resort's package deals for the time of your travel.
4. Keep travel costs in mind
One sure-fire way to keep an all-inclusive family vacation reasonably priced is to keep travel costs to a minimum. All things created equal, opt for a resort a short flight from your hometown instead of half a world away. Maybe an all-inclusive in Florida is a better deal for you than in the Caribbean. Have your heart set on a far-flung destination? Alter your travel dates to fly in the off-season.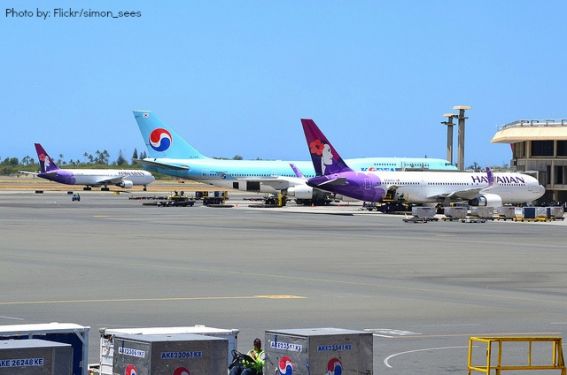 5. Pay attention to child vs adult age cut-offs
Is your 13-year-old considered a child or an adult at the all-inclusive resort of your choice? How about your five-year-old: child-priced or free? Do your research so you know what you're getting into before booking. Some all-inclusive resorts will offer youth or teen pricing, but most kids fall into the 'adult' pricing category after age 12. This holds true for room occupancy as well: if the resort room lists as suitable for 'two adults and two kids', you'll be paying extra for a second room if your kids are 13 and up. If your family falls into this category, look for all-inclusive resorts with family suites; these almost always sleep 4-5 no matter what age.
Related:
Explore the Best All-Inclusive Vacations for Families and for School Aged Kids, Teens & Tweens
Find the Best All-Inclusive Vacation Deals
Plan ahead with these All-Inclusive Family Vacation Planning Tips