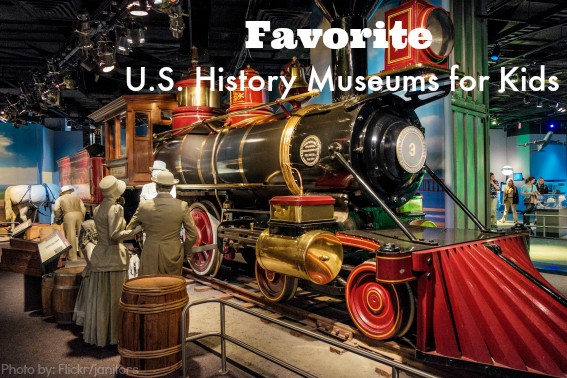 Although the United States is a relatively young country, we've managed to fit a lot of events into our short existence. Teaching our kids about the history of the country we call home is an important task, but where to start? We've rounded up a few favorite U.S. history museums to visit with kids.
National Museum of American History
The National Museum of American History, located in Washington D.C., is home to over 3 million artifacts and is the quintessential museum for all things related to U.S. history. Whether one is gazing at the flag that inspired our national anthem, "The Star Spangled Banner," learning about the Revolutionary War with the Gunboat Philadelphia, or admiring inauguration gowns of the First Ladies, there is something around every corner to educate and entertain the family. Best of all, this museum is free to visit and is open every day except Christmas Day. Before visiting with kids, be sure to check out the resources available on the Museum's website.
National World War I Museum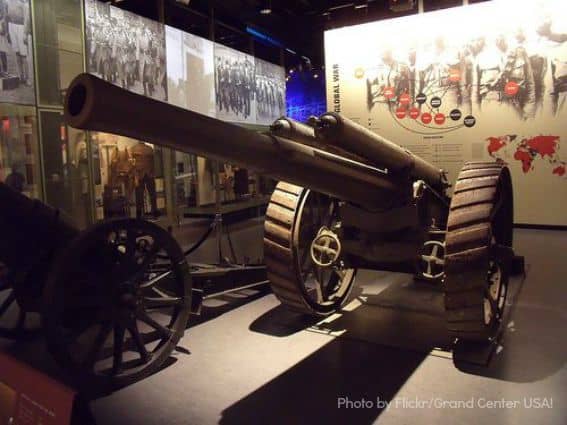 Kansas City, Missouri is home to the National World War I Museum. This museum houses the second largest collection of artifacts from World War I in the world! Exhibits range from everyday items to artillery. Trekaroo families recommend watching the introductory movie available at the museum to inform kids about the First World War. When visiting with kids, be sure to pick up a Family Guide which contains puzzles, space to journal, and a scavenger hunt to keep kids engaged inside the museum.
United States Holocaust Memorial Museum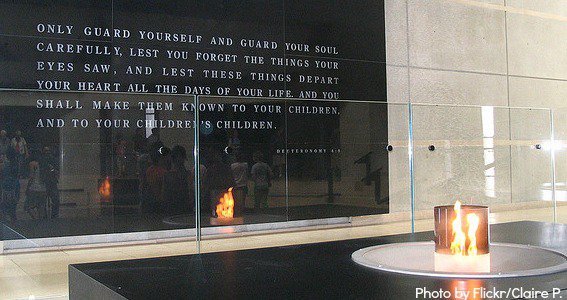 Also located in Washington D.C. is the United States Holocaust Memorial Museum. One Trekaroo family referred to this museum as "the most important museum in DC." While the permanent exhibition is not recommended for young children (the museum recommends kids ages 11 and up), there is a section called "Daniel's Story," which walks through the life of a young boy in Nazi Germany. Older children and adults will be moved by the photos, artifacts, and exhibits that document Holocaust history. There are also traveling exhibits featuring stories of Americans during the war. Needless to say, visiting this museum is a powerful and sobering experience.
National World War II Museum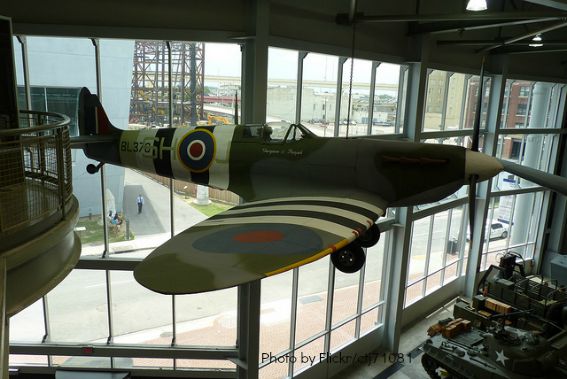 If you find yourself in New Orleans, take a break from eating beignets and gumbo, and make a stop at the National World War II Museum. This museum, with over 100,000 artifacts housed in multiple buildings, tells the story of the second World War, those who fought in it, and those left behind at home. Trekaroo families rave about the interactive exhibits especially a 4-D movie theater and recommend this museum for school-aged kids and above. This is a favorite U.S. history museum for kids to learn about this important period in history.
National Underground Railroad Museum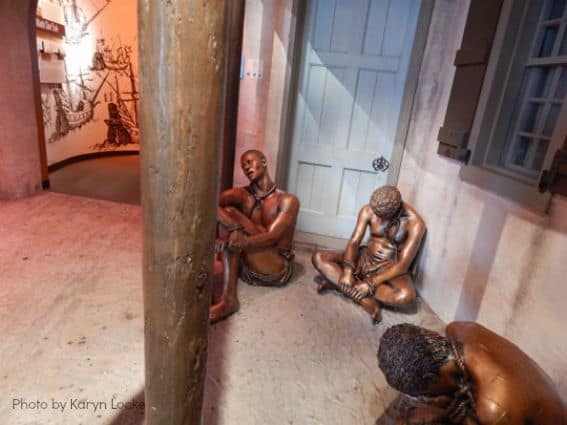 The National Underground Railroad Freedom Center in Cincinnati, Ohio is a museum that Trekaroo families recommend highly. Slavery is a regrettable part of the American story, but it's a part of history that is important to remember and talk about. This museum presents the story of slavery and the journey towards freedom in a way that one Trekaroo reviewer called "tactile, touchable, viewable history." There are exhibits about slavery before the time of the Civil War as well as exhibitions covering modern day slavery and issues of race and diversity in the United States today. The Freedom Center offers free resources for educators that could also be used by parents to prepare kids (K-12) for a visit to the Freedom Center and help them understand some of the issues being discussed. Scavenger hunt activities for use during a visit to the museum are also available on the educator site.
Lewis & Clark National Historic Trail Interpretive Center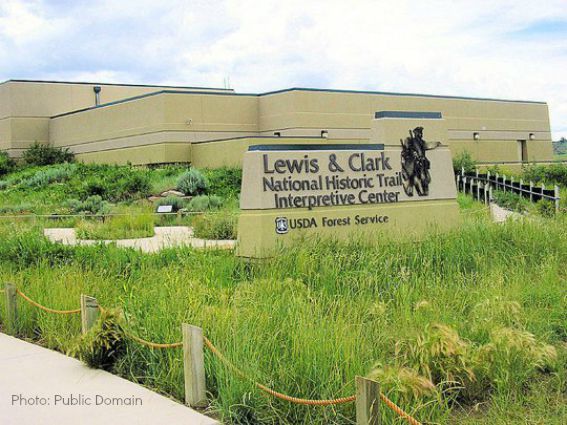 Another important part of the American story comes to life in Montana at the Lewis and Clark National Historic Trail Interpretive Center. This museum, built into the side of a bluff, is filled with interactive exhibits that bring to life the explorations of Lewis and Clark as they bravely explored the Western part of what is now the United States. Kids will love the hands-on displays and the chance to dress up in costume and imagine themselves as explorers heading out into the unknown!
End of the Oregon Trail Interpretative Center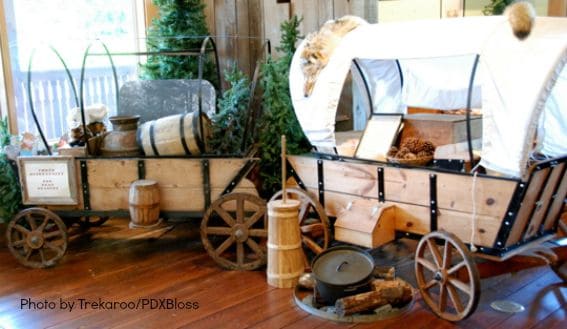 Lewis and Clark's explorations eventually led to the great push to settle the West. The End of the Oregon Trail Interpretive Center is located in Oregon City at the end of the great Oregon Trail, the route that many pioneers took to reach their new homes. This recently renovated museum features exhibits that show what life was like in Missouri, a film about the pioneer journey, a wagon with supplies to be loaded up for the trip, a pioneer garden, and supplies to build your own log cabin on your new land!
Henry Ford Museum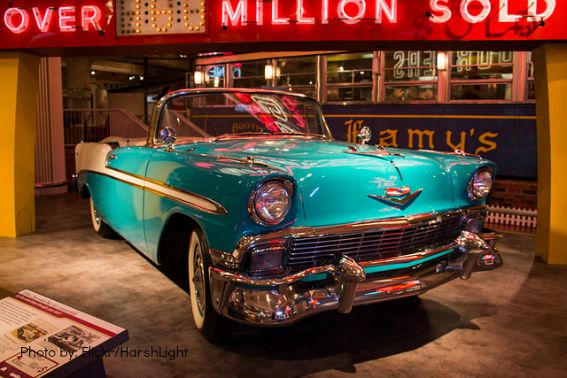 If you like a side of cars along with your American history, the Henry Ford Museum in Dearborn, Michigan is the place for you. See the bus that Rosa Parks famously rode on, visit Presidential limousines (including the one JFK was in when he was shot), learn about great American innovations, and check out the giant steam engine! This museum is about so much more than just Henry Ford and cars. There are also galleries of familiar artifacts and a new exhibit that details the American search for freedom from the Revolutionary War through the Civil Rights Movement. Trekaroo families note that this museum, with its diverse collection of artifacts and exhibits, is especially educational (great for home-schooling families!) since it covers so many aspects of American history.
The United States has so many fantastic places to learn about the past that we've barely scratched the surface in this round-up of favorite U.S. history museums to visit with kids. Please, leave us a comment below and share your favorite museum/historical site to visit!