Sunset on a recent Saturday night found me sitting out on a farmhouse porch, book in hand, breathing fresh (if slightly animal-scented) air, and gazing out at the trees, fields, and hills stretching out in front of me. It had been another wonderful day spent at Hoehn Bend Farm in Sedro-Woolley, Washington.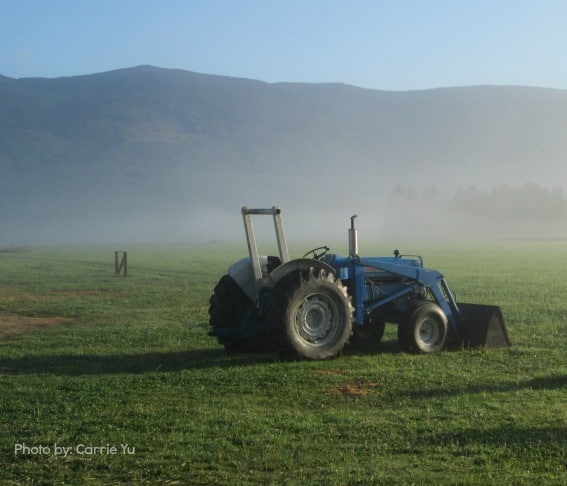 Our First Visit
My family first visited Hoehn Bend Farm back in May. On that trip we were only able to spend one night at the farm, but we packed our days and night there full with visits to the sheep and pigs, games of tag with Maggie the farm dog, and lots of time playing in the freshly cut piles of grass. We had so much fun, that when we asked our son what he would like to do for his 6th birthday in August, his immediate response was "go back to the farm!"
In a happy turn of events, my parents were already planning to come visit in August, so we booked another weekend at the farm while they would be in town. The kids were really excited about showing the farm to Nana and Poppy. And to add even more excitement to our farm stay, my husband's parents were able to come down for the day from Vancouver, BC as well!
A Multigenerational Family Visit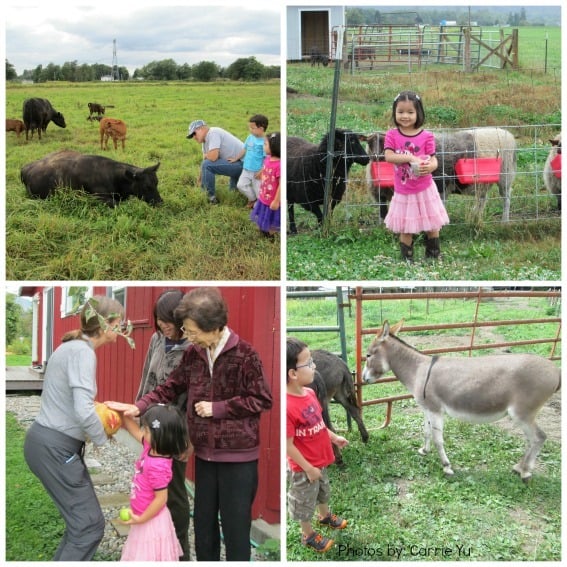 One of the greatest things about a farm stay is that there's always something new and different to see and do. On our first visit, the barn was empty and the grass was newly cut and lying in the fields. This time, the barn was stacked high with hay! There were three new donkeys to pet and help move from field to paddock.  There were seven baby calves to ooh and ahh over! And, of course, there were the same friendly sheep, pot-bellied pig, chicken, dog, and barn cats to spoil with petting and treats.
Meet the Farmers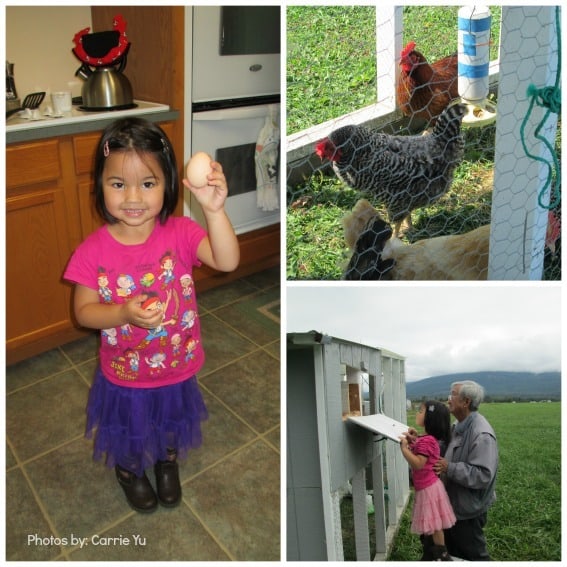 The jewel of Hoehn Bend Farm actually isn't the animals or the views or the sense of escape that you feel at the farm, though those things are all part of what makes it a wonderful place to visit. The best thing about the farm is the owners, Terry and Jean. They make you feel like family from the moment you step out of your car. They show you around the comfortable 3-bedroom farmhouse (which your family has all to yourselves!), introduce you to the animals, and are happy to chat about their farm. I especially appreciate that they are great about telling kids where they can and cannot go and what they can and cannot do, in a friendly manner that kids really understand and respond to.
My favorite part of the whole trip was when Farmer Terry arrived at the farm on the second day of our visit, came out of the barn with a bowl of sheep feed, and handed it to my 4-year-old daughter. She had been shown how to feed the sheep the night before, and he trusted her to do it right! She was pretty much walking on air when she finished her chore and ran back to me to tell me all about it.
Making Memories on the Farm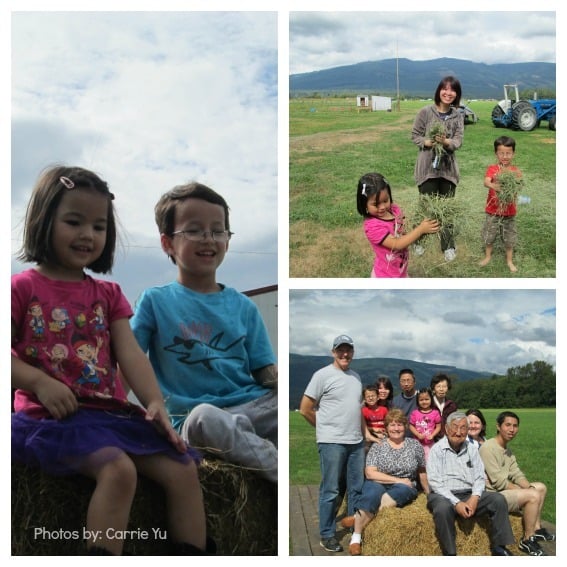 This farm is a wonderful place to make memories as a family. Whether it was seeing my 70-something in-laws smile as they enjoyed their first ever hayride, watching my daughter feed clover blossoms to the chickens, seeing my son laugh as he played tag with Maggie, giggling as my dad mock-threatened to feed my son to the cows (who looked pretty disinterested in a 6-year-old as a snack), or having a hay fight with my kids, every minute of our time at Hoehn Bend Farm was fun and memorable. My kids are already asking when we can return again, and we definitely will.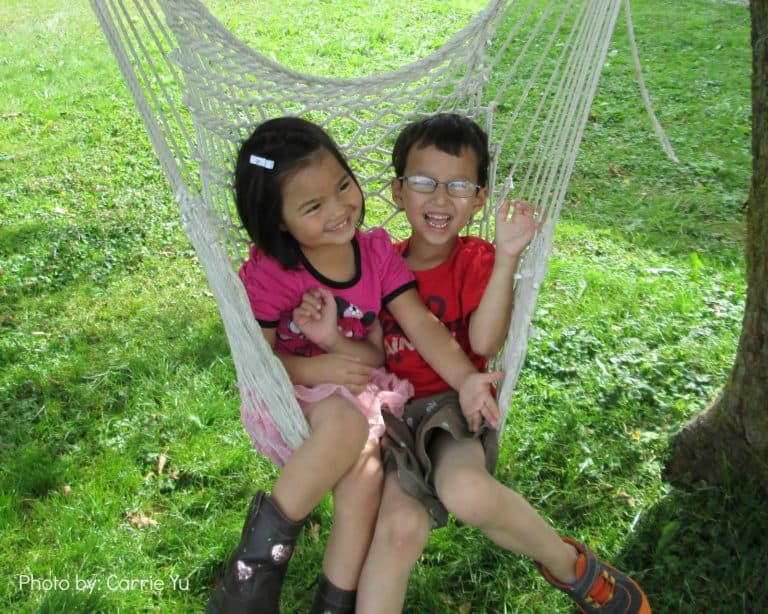 *We were hosted on our first stay at Hoehn Bend Farm, but our second stay was as happily paying customers! All opinions are ours alone!