Last Updated on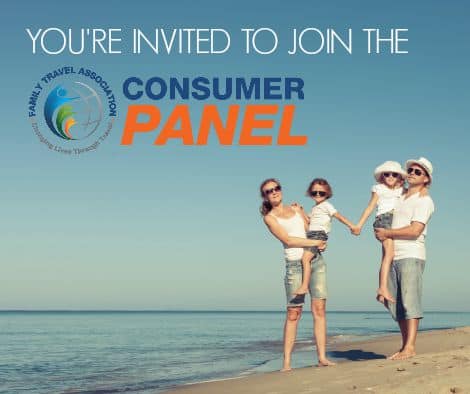 Here at Trekaroo we appreciate it when families' opinions and perspective on travel are valued. This is one of the reasons why we created the ability for families to write reviews on their favorite places to travel with kids. Today, we want to make our travel-savvy families aware of an interesting opportunity.

The Family Travel Association (FTA) is a membership-based association with the tagline "Changing Lives through Travel." The FTA is putting together a consumer panel made up of travel-loving families like yours in order to help the association (which is made up of travel industry destinations, professionals, and companies) know what families truly need and want when it comes to travel-related products and services.
Families who are interested in providing feedback to the travel industry can sign up to be a part of the Family Travel Association's Consumer Panel by registering HERE, and completing a questionnaire. Families are eligible if they have a child 17 or under in the house, and have taken a trip with a child within the last three years or are planning a trip within the next year. Selected families have the opportunity to be an active participant in conversations and surveys about family travel. Panelists, according to the FTA,"will also be eligible for exclusive discounts and special incentives from select members of the Family Travel Association."
We love the Trekaroo community and think it has a lot to offer the travel industry in terms of knowledge and experience.
Best of luck in joining this fun panel!