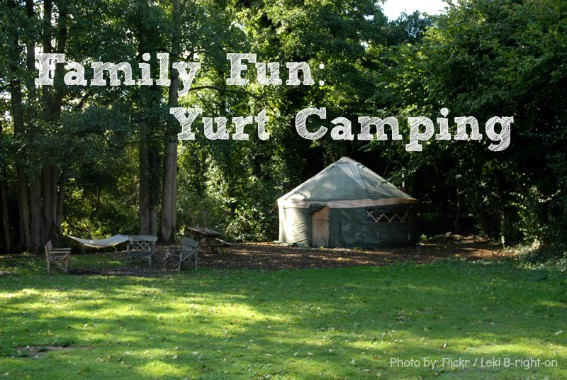 Yurt! Although it may sound like the resonance a Muppet makes, it's something much better. Yurts are great options for families who enjoy outdoor adventures and camping, but would rather not pack a tent and tons of accessories. They offer closeness to nature with many of the comforts of home. Found all over the country, yurts give enough durability and protection from the elements to enable families to plan trips outside no matter what the weather. Learn why yurt camping is a unique alternative for families and how to find them.
What Makes Yurts Unique?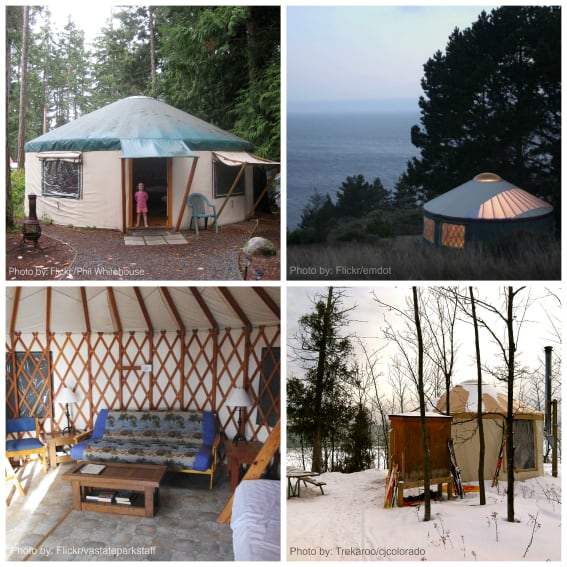 Originally used by Central Asian nomads as a form of transportable shelter, yurts are circular structures made of a collapsible wooden frame fitted with a pliable but sturdy covering, all set upon a solid floor. They've been adapted for modern use with windows, sky lights, wooden flooring, and lockable doors. Many of the yurts available as camping rentals include wood stoves and furniture as well as cabinets supplied with cooking equipment to make family stays comfortable and easy year-round. Some are even completely furnished a la "glamping" style! You may have seen yurts used as shelters or warming huts at your favorite ski areas or hiking trails. Some have even been converted to fine back-country restaurants. Many are located in breathtaking venues like these in Big Sur, California! While some yurts are conveniently located close to parking areas, you may find others are spread along trails (much like the mountain hut systems) that require visitors to hike, bike, ski, or snowshoe to reach them. After visiting several for both summer and winter adventures, my kids now rate yurt camping near the top of their "fun" list! They can pretend they've been wild explorers on a trek but get to relax in the protected comfort of the yurt at night, gazing through the sky light at the passing clouds and stars.
Where Can You Find Yurts?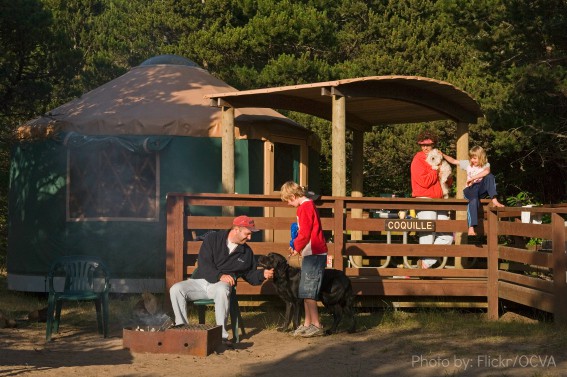 Yurts are very popular in the Pacific Northwest, but their popularity is rapidly spreading since they are relatively easy to set up in remote and scenic locations. Pacific Yurts provides a large listing of yurts all throughout North America as well. To find yurts in your area, simply do a quick search for "yurt camping" and your state, and then check the amenities offered to begin planning your trip.