When was the last time you walked through the gates of a walled city and stepped back in time nearly 500 years? What…never? Well, you have one more fantastic trip to add to your family's list, then: Quebec City!
Not long ago, our family stepped through Quebec's gates, climbed the ramparts, and took in the view that contains the fascinating history of this beautiful port city on the Saint Lawrence River. The Quebecois have been very careful to maintain key historical remnants of their beautiful walled city, yet develop within it attractions and features that interest and entertain visitors of all ages. Our family was fortunate enough to visit Quebec during its annual Summer Festival (Festival d'été), when the entire city comes out to celebrate music, food, family, and fun in the warm weather. In fact, the warm weather (90 degrees) was our main challenge as we slowly moved through town–the last time we visited Quebec was in mid-winter, when it was exactly 120 degrees colder!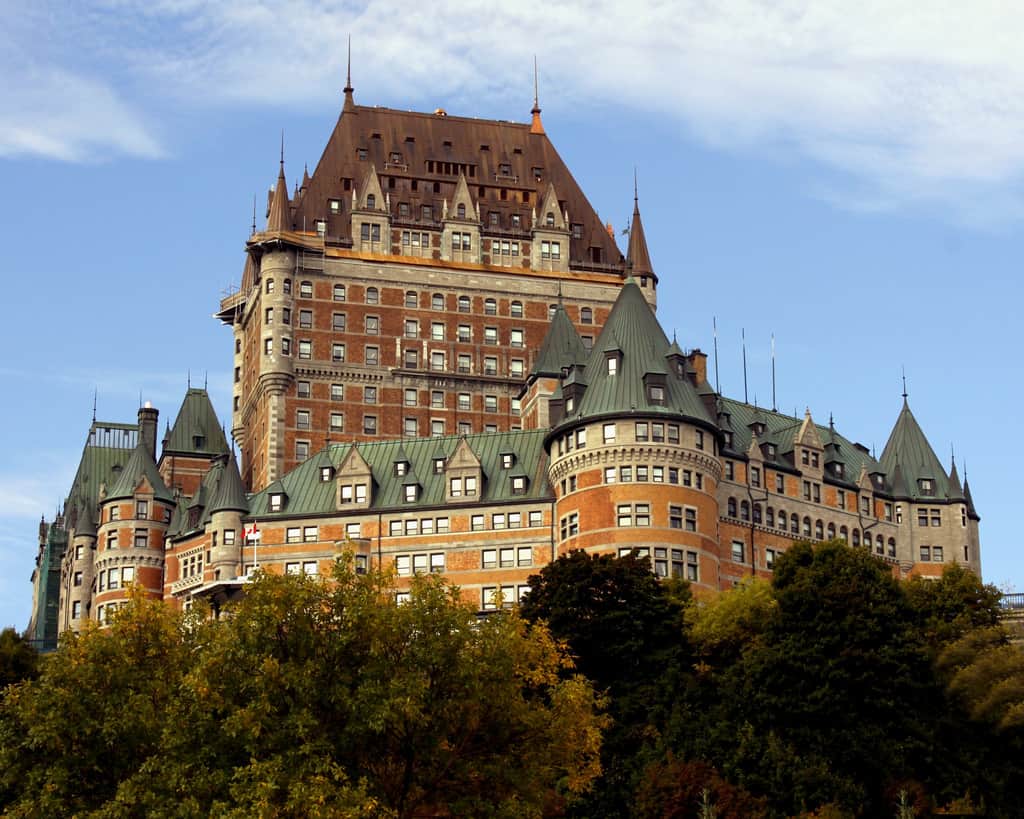 After we explored the quaint brick streets and some shops of Old Quebec, we headed down toward the waterfront overlook, near the impressive Chateau Frontenac and thick ramparts of the city walls and had our kids plot the course to the next stop. They, of course, wanted to find the famous Benjo toy store in the Nouvo Saint-Roch neighborhood! We wandered, played, and nibbled candy until it was time for a quick, easy lunch at Mia Pasta Charest, just down the street.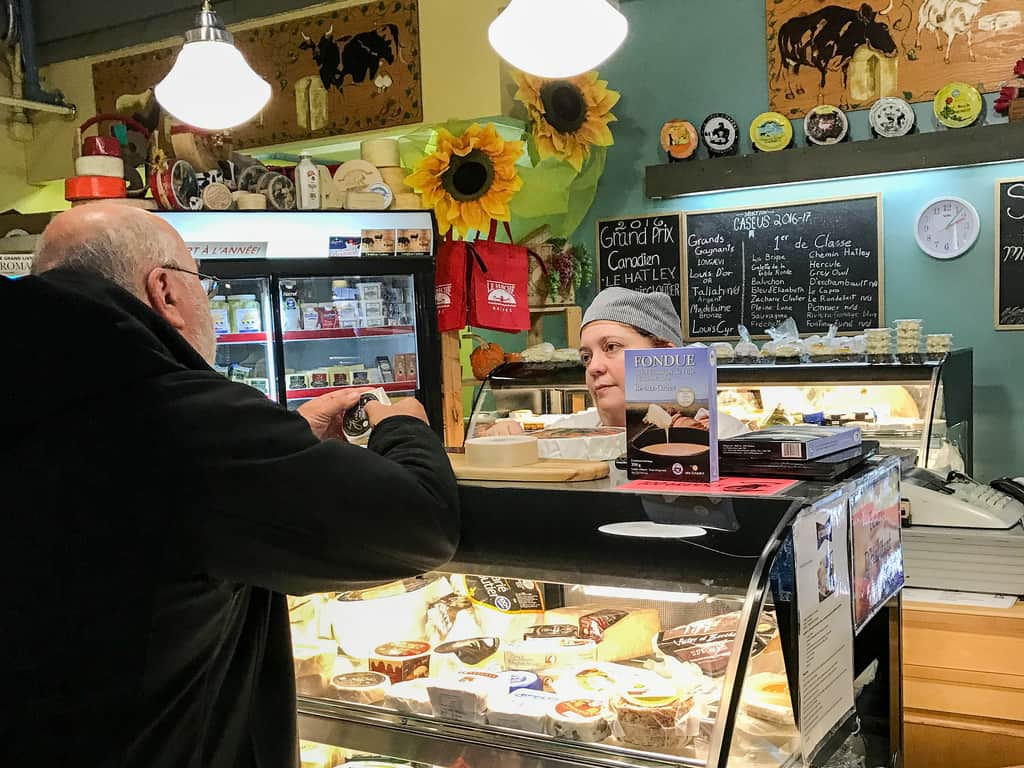 As the temperature rose, our pace slowed, and we meandered back towardvia the Old Port Marketplace (Place du Marche du Vieux Port), where we all were all energized with tastes of fresh strawberries, cheeses, and sausage offered up as samples in the large fresh market. Just outside we saw some white tents near the waterfront and soon found ourselves in the middle of the "Family Place," part of the Summer Festival. Talk about serendipity! We spent a couple of hours enjoying the free activities there–recycled-product jewelry making with pirates, face painting, zip lines, marching bands, "bikes of the world" demos, and more!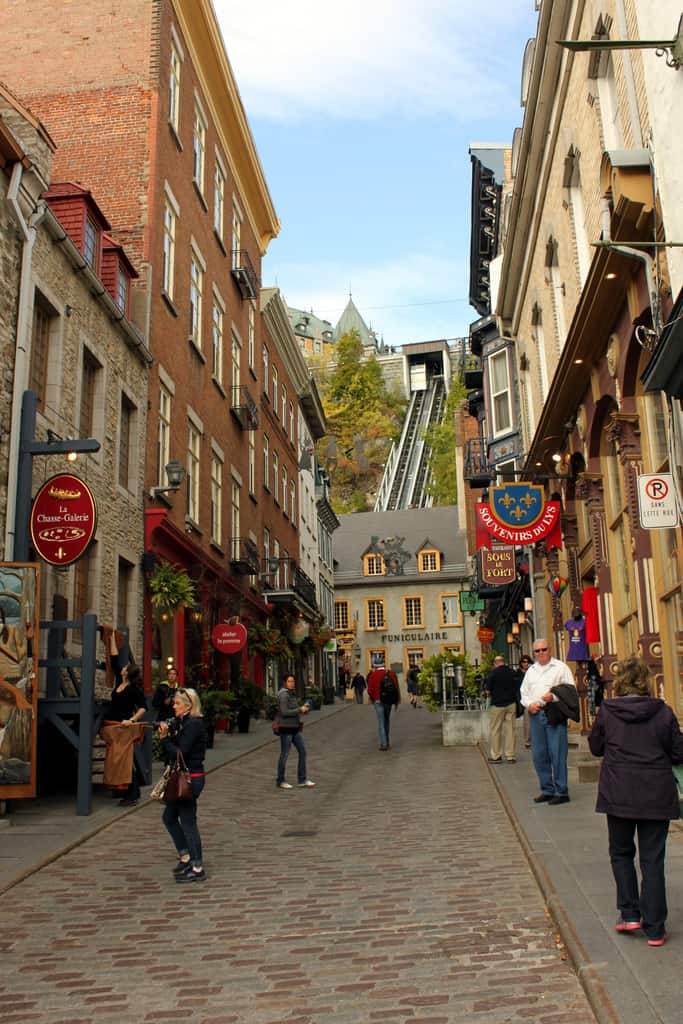 We left the festival and started looking for a place to go inside and cool down. Fortunately, the Museum of Civilization was nearby. We picked a few exhibits that caught our eye and quickly got ourselves cooled down while we experienced a tornado, a tsunami, and an earthquake in the "Tour de Terre" hands-on room. Since face paint might stain the try-on costumes in the "Once Upon a Time" room, we went on to see what the "History of Video Games" was all about…and that was where I nearly lost my kids and husband for several hours! Thankfully, I was able to drag them out of the digital world and back into the fresh air at the playground in Parc de l'Unesco (located right next to the mural at Parc de la Cetière andNational Historic Site). We walked just a couple of blocks further to the Funicular of Old Quebec to catch a ride up the steep ramparts from the port area and to make our way back to our hotel for the evening. In all, our day in Quebec was a fun trek back in time for our kids, with a sprinkling of modern entertainment, and an introduction to travel in a historically and culturally intriguing city. So, are you and your family ready to go through the gates of this walled city and step back in time?
When you're ready to visit Quebec, check out our list of family friendly hotels in the area!
More about Traveling to Quebec with Kids:

Attractions in Montreal: Things to do in Montreal, Quebec with Kids

Montreal: The Perfect city for a first International Family Vacation
Montreal travel tips: insider ideas for visiting Montreal with kids
Explore Montreal's kid friendly attractions | restaurants | hotels
Explore Quebec's kid friendly attractions | restaurants | hotels
---
Photos in this post by Prayitno / Thank you for (12 millions +) view
loustejskal