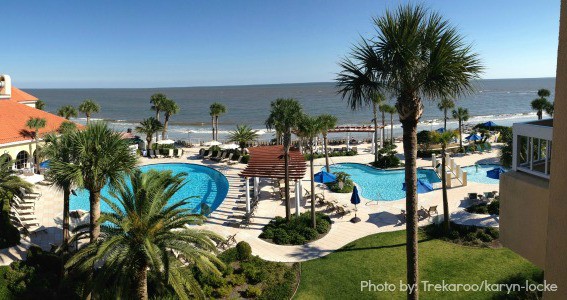 St. Simons Island is a hot spot for vacationing families looking for the perfect place to relax and enjoy southern hospitality. Just a short 90-minute car ride south of Savannah, Georgia, this golden isle beautifully melds southern history with affordable luxury. Peaceful ocean waters and soft, sandy beaches will calm you, while family-friendly island activities and top-notch restaurants will keep your family entertained and well fed. Grab your swimsuits, sunblock, and fun hats, and head to St. Simon's Island for year-round enjoyment!
The King and Prince Beach and Golf Resort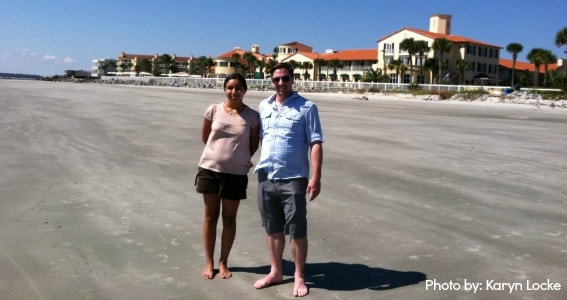 King and Prince Beach and Golf Resort on St. Simons Island is family-friendly luxury at its finest. This well-appointed beachfront resort has all the comforts of home with first-rate service and an exceptional staff. Perfect for a laid back family vacation, or formal event, King and Prince will accommodate your family, making your island vacation carefree and enjoyable.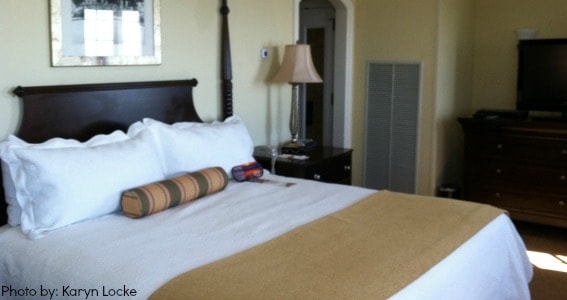 Newly renovated, ocean-themed guest rooms are spacious and welcoming. Options from two queen beds with an additional pull-out bed to multi-family condos and rentals are available year round. An onsite concierge will help you create a respite perfectly suited to your family's vacationing style.

With three enclosed outdoor pools and a covered sand area for the wee ones, there are swim and play options for everyone. A tennis court area, exercise facility, and Royal Treatment Cottage with massages and relaxation offerings wholly combine family play and leisure. Golf enthusiasts will be eager to try out King and Prince's award-winning golf course. With challenging salt marsh island holes, players ranging from leisurely golfers to the most avid, will delight in the beautiful scenery and exquisite landscape.
The King's Tavern Restaurant

The King's Tavern Restaurant is King and Prince's premier oceanfront dining experience. Award winning, world-class executive chef Jason Brumfiel plans daily restaurant offerings and exquisite dining options around local seafood catches and southern recipes. Adults and children alike will delight in the picturesque ocean views and tasty menu. Each morning, The King's Tavern hosts a southern breakfast buffet that will delight everyone's palate. For dinner, try their shrimp and grits or perfectly-seasoned kobe beef pot roast. Attentive wait staff will answer any meal questions you may have and will help you customize meals and assist with food allergies.
St. Simons Island Tide Pools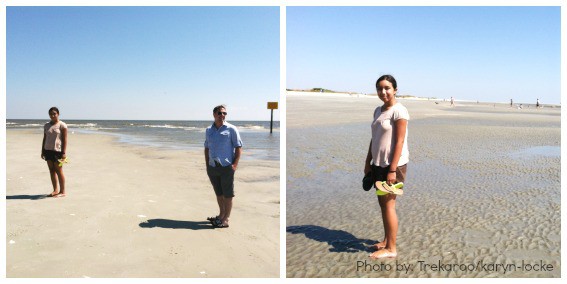 Children love to discover and play, and learning through experience is the perfect mixture. St. Simons Island is home to ocean tide pools, offering your kids a fabulous way to see and touch the Atlantic Ocean's hidden harborings. During low tide, a five-minute walk from The King and Prince Beach and Golf Resort will land you and your family in the middle of a marine biology mecca. Kids can run and splash in the warm tide pools and learn about ocean creatures in their natural habitat all while having so much fun. Kids won't even realize they're learning!
Colonial Island Trolley Tour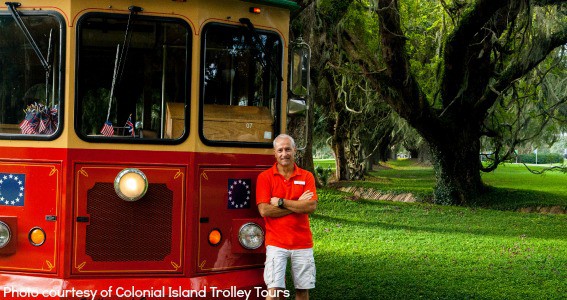 Combine Georgia history and sightseeing with a 90-minute tour of St. Simons Island. Colonial Island Trolley Tour focuses on the history of the island and delves into intricate details regarding its place in southern culture. Captain Rod will safely carry you around the island in his climate-controlled William of Orange trolley. Children and adults alike will love the smooth ride and Captain Rod's passion and enthusiasm will leave you with new knowledge of this beautiful island. Colonial Island Trolley Tours runs 365 days a year and is a must-do activity for St. Simons' visitors. Head to Mallery Street in Pier Village and look for the bright orange trolley.
Shrimpin' Cruise Aboard The Lady Jane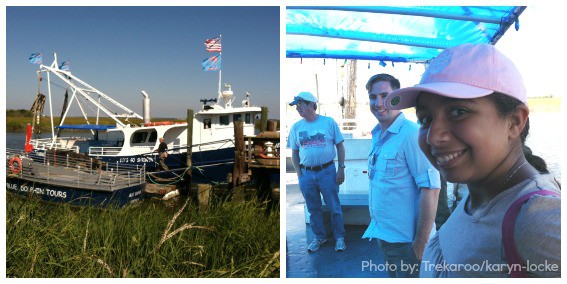 Looking for an educational way to learn about the Atlantic Ocean and its creatures while enjoying a shrimp feast? Shrimpin' Cruise Aboard The Lady Jane is a fun way to teach your kids about marine biology and the ocean ecosystem. Hop aboard The Lady Jane and let its captain and crew teach your family the importance of a marsh, why detritus is a good thing, and how freshly boiled shrimp tastes even better on a shrimp boat. This two-hour tour will carry you out to the ocean's edge through Georgia's marshes while the on board marine biologist, Phil, will teach your wee ones about native fish species, sting rays, and other sea creatures with each trawl of the boat's shrimp nets. On board guests are encouraged to touch and hold the sea creatures while Phil makes safety a number one priority. On your way back to shore, your family will have the pleasure of devouring freshly cooked shrimp right on the boat! Reservations for the shrimp cruise are available weekly and are highly encouraged.
Pier Village

Both locals and visitors to St. Simons Island visit Pier Village for its variety. Pier Village offers several restaurants specializing in everything from Italian to American cuisine, quaint shops selling local wares and tourist trinkets, and a renowned working lighthouse. Bring your fishing poles, some bait, and spend a few minutes or an entire day reeling in native fish from the pier. Two playgrounds built-in Pier Village will allow your wee ones to run and expend their energy. Barbeque grills are also available to cook the day's catch.
Southern Barbeque

A trip to St. Simons Island would not be complete without experiencing true southern barbeque. Two of the island's standout barbeque restaurants are Southern Soul Barbeque and Beachcomber BBQ.  As seen on Food Network, these two barbeque restaurants are given rave reviews for their delicious dishes, great staff, and their easygoing, laid back atmosphere. Don't forget to order a southern sweet tea for the perfect compliment to your meal.
Disclosure: My family and I were hosted by King and Prince Beach and Golf Resort, and received complimentary meals at The King's Tavern and complimentary admission to Colonial Trolley Island Tour and the Shrimpin' Cruise aboard The Lady Jane. All opinions are my own.