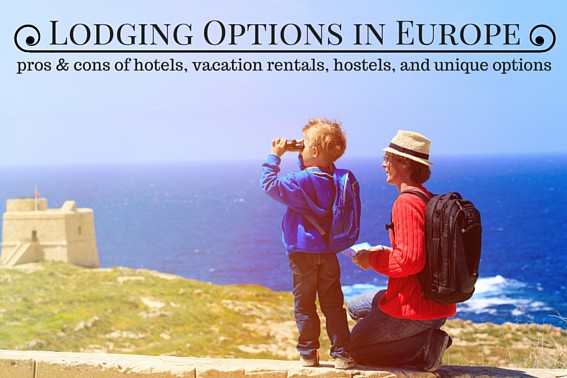 Photo by: Bigstock/Nadezhda1906
Traveling to Europe is exciting, but your hotel and rental options may seem limitless. Don't know where to start? There are four basic lodging options to look at when looking for family friendly lodging in Europe, including hotels, hostels, house rentals, and even farm stays. There is bound to be one to fit your needs, so we've detailed the pros and cons of each of these unique types of lodging options in Europe. Worried about packing up baby travel gear? Check out this guide to where you can rent baby travel gear in Europe.
Hotels
Best for families craving housekeeping, room service, & concierge services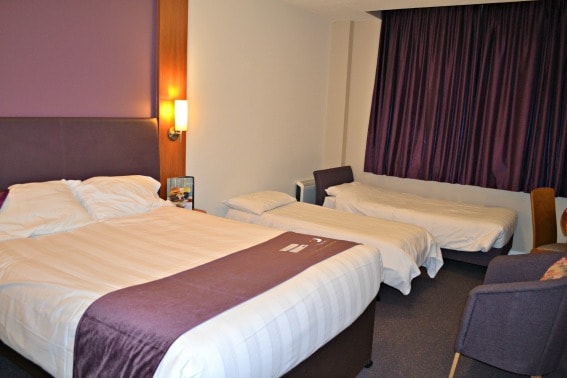 An untypical "large" hotel room found in London at the London Premier Inn County Hall 
Hotels are a great option when staying in Europe because they give that hands-on feel that travelers feel they need when heading to a foreign country. If you like to have housekeeping, room service, and a concierge, then a hotel is your best bet. Hotel guests may have to sacrifice on space because European hotel rooms are notoriously small. If you are willing to pay, you can certainly get larger rooms, but budget hotels won't have a lot of floor space to maneuver or have extra space for your kids to sleep if extra beds are unavailable. Plan on eating out for most of your meals while staying at a hotel, unless room service or eating at the hotel restaurant is a possibility. Many hotels do include breakfast which can help with your travel budget.
Pros: Availability, location, and services. Cons: Size, budget, dining options.
Explore family-friendly fun and lodging in France | Italy | The Netherlands | Spain | Switzerland | The UK
House Rentals
Best for large families wanting to spread out
Renting a house or apartment can give your family so much more room than a tiny hotel, especially while traveling through Europe. Rental sites like FlipKey.com and other vacation rental site options provide properties with a kitchen, living room, dining room, multiple bathrooms, and bedrooms, so the family can spread out, parents can get more sleep, and babies don't have to sleep in make-shift rooms. Owners and property management companies usually list their house stock on rental sites, which is great because you can get a variety of options and sort by the amenities you need (pool! WiFi!), and even see the distance to where you want to explore. Many owners and managers can also help you set up tours, recommend restaurants, and help with reservations.
Pros: Availability, amenities, size. Cons: Advance booking, security deposits, risk of flaky owners
Explore favorite vacation rental sites or read our Tips on Securing a Vacation Rental
Hostels
Best for small families on a budget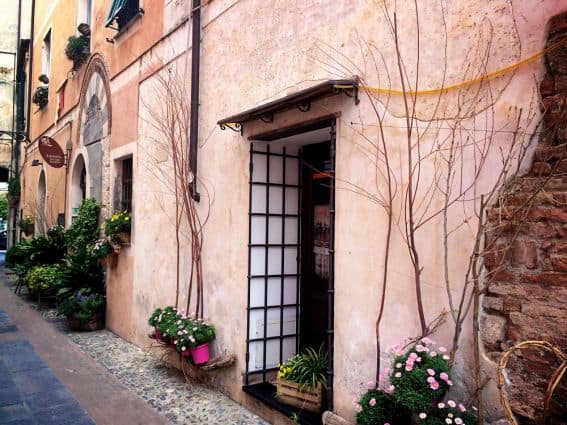 Hostels are not just for college kids and vagabonds as once thought. Many hostels offer private family rooms, or if the party is large enough, you could just rent out a dorm. Families with young kids will want to make sure to get a private room though; private rooms are quieter, so you won't have to worry about what is happening in the bed next to yours. Some hostels are more family-friendly than others so make sure you read the reviews and email the staff to ask questions. Also, look out for the per person fees. If you are charged per person, even in a private room, you may not save much more than if you stayed in a hotel.
Pros: Good for large families, private rooms, budget rates. Cons: Varying standards, per-person fees. 
Booking: Hostel World and Hostels.com offer a large database as well as reviews. 
Condos, Castles and Cottages… Oh my!
Best for bucket-list worthy, once-in-a-lifetime experiences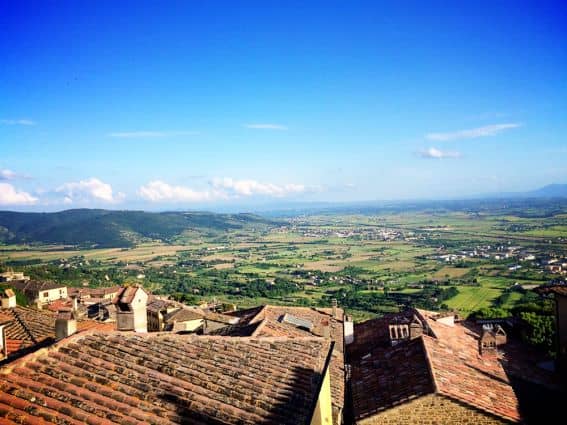 I don't know about you, but I've always wanted to stay in a castle. Normally we stick to rental houses and apartments, but I found a site that could get me closer to a castle than I ever thought possible. http://www.booking.com/ has castles in their inventory, as well as farmhouses, beach condos, and hotels. They have hotel listings (handy when I needed a hotel the night before a flight out), plus agritourismos (farm stays), cottages, houses, and yes, even castles. I used them to book a walk-up apartment in the Italian coastal town of Levanto, but you better believe I'll keep checking to see if a castle is available on our next trip abroad.
Pros: Bucket-list worthy. Cons: Limited inventory, cost, antiquated amenities
PIN THIS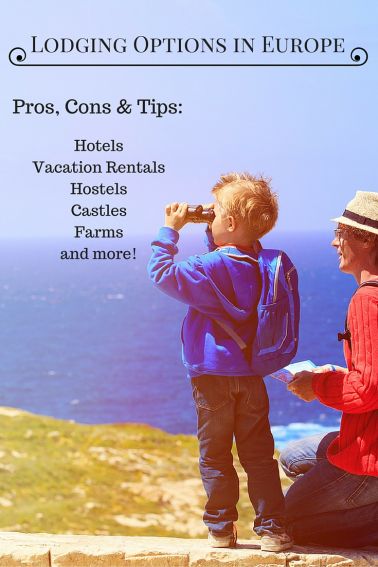 All Photos, excluding the featured image, credited to the author, Keryn Means.