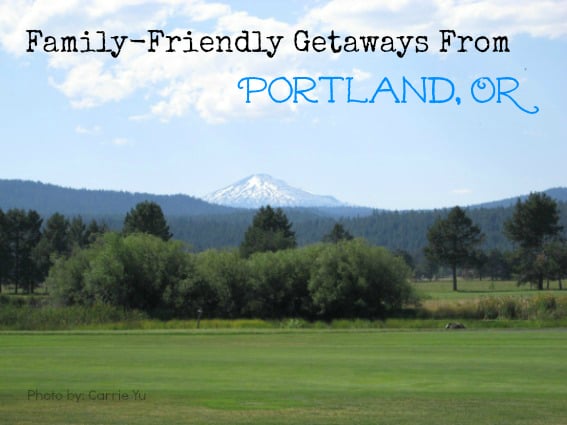 My kids are only in first grade and kindergarten now, but our daily lives are already getting busy! Between homework, swim lessons, doctor's appointments, my husband's work schedule, and my own to-do list, our days frequently pass in a blur of activity. This means that we have to be more intentional about scheduling family time. For us, one of the best ways we've found to enjoy time together is to take short weekend trips and spend our days doing things together as a family. To help inspire your family to do the same, here are some ideas for great resorts and destinations near the Portland, Oregon area that are all designed to help you relax, unwind, and just have lots of fun together!
Great Wolf Lodge Grand Mound, WA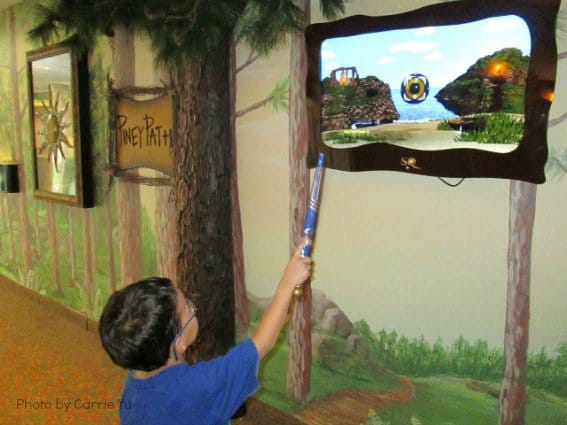 We included this resort on Trekaroo's list of family-friendly weekend getaways from the Seattle area, but it also qualifies as a great location for Portland area families as well! Located just about 90 minutes from Portland, Great Wolf Lodge in Grand Mound, WA is home to a huge indoor (well-heated!) water park, a mini golf course, an arcade, a spa, and magic wand games! Drive up, unpack the bags, put on those swimsuits, and prepare for a fun-filled weekend!
Skamania Lodge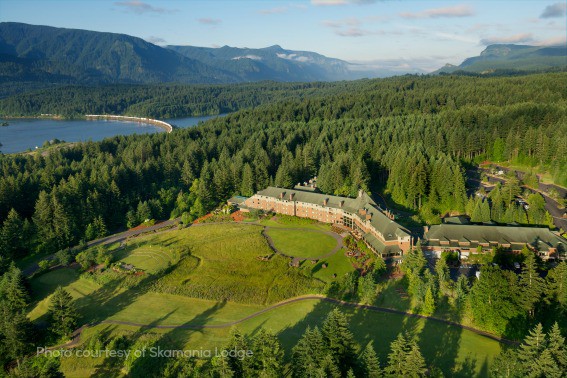 Just a 45 minute drive from Portland, Skamania Lodge is located on the Washington State side of the Columbia River Gorge. It's surrounded by stunning scenery and is a great place for having fun playing golf, zipping on the zipline course, swimming in the indoor pool, soaking tired muscles in the outdoor hot tub, hiking, playing on the on-site playground, or just relaxing and playing a board game in the beautiful lobby. Don't forget to stop by the majestic Multnomah Falls on your way to or from Skamania!
The Resort at the Mountain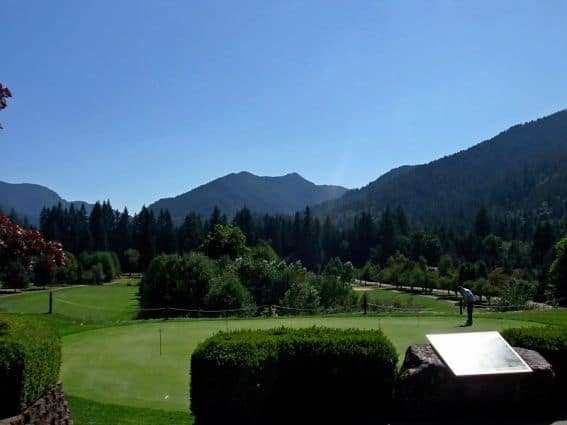 The Resort at the Mountain in Welches, Oregon is a retreat that offers fun for families year-round. Park the car and unpack the bags, then head out to enjoy the gorgeous views of mountains and towering trees. Try your hand at the resort's historic golf courses. Enjoy a spa treatment in the lovely spa. Then head to the activities center to get ideas for hikes and bike rides in the area. Guests can also check out badminton racquets and croquet mallets at the center. Water-loving families should visit the great pool, which is open to the air in the summer and then covered for use in the winter! If you visit during snowy months, it's easy access from The Resort at the Mountain to nearby skiing and snow play areas. Best of all, this resort is only an hour's drive from downtown Portland!
Kah-Nee-Ta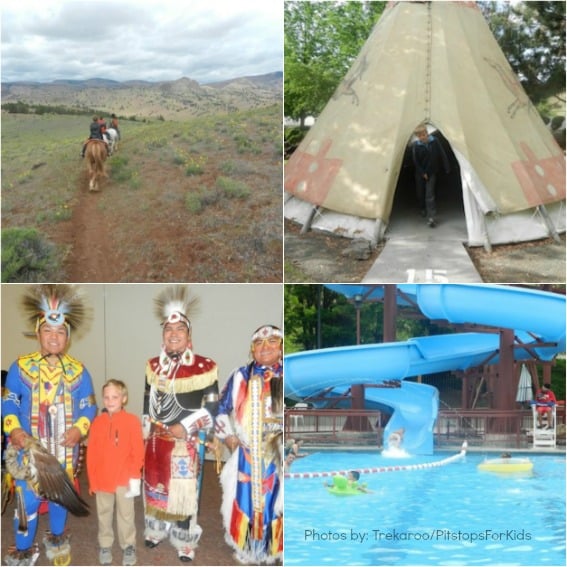 Kah-Nee-Ta is located in the high desert of Oregon, and has a variety of lodging options, ranging from camping (in a tent, RV, or teepee!) to a stay in the comfortable lodge, so you will be able to find just the right choice for your family. The resort has tons of fun activities for the whole family, including golf, river rafting, horseback riding, or playing in the huge hot-springs fed pool! While in the area, don't miss the chance to stop at the Museum at Warm Springs and learn about the history and life of the Native American tribes of the area.
Sunriver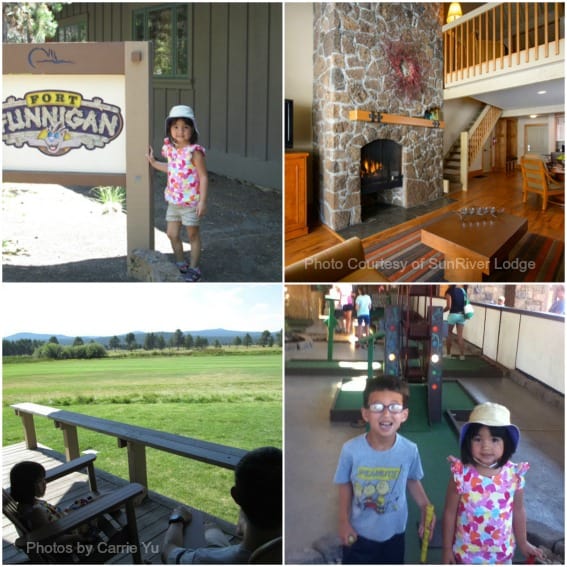 Sunriver is a resort town located about four hours from Portland, but it is so worth the drive! Enjoy mountain and desert scenery on the way from Portland to this beautiful area outside of Bend, Oregon. Sunriver offers lots of house and condo rentals, and also has a lodge. My family stayed in the lodge and enjoyed breathtaking views of Mt. Bachelor and the hills around it. We loved the easy access to bike and walking trails, the private pool, onsite kids' club, and great restaurants. There is a small village close to the lodge which has a full grocery store, restaurants, boutique shopping, and a kids' play area complete with mini golf, bouncy houses, and a train ride! For longer stays, rent a house and enjoy the comforts of home while exploring all the fun activities that Sunriver has to offer.