Festive excitement is building in London. Traditional Christmas lights have been switched on in Oxford Street. Hip 60's lights have appeared in Carnaby street, the tree is going up in Trafalgar Square, and the toy shops are laden with goodies.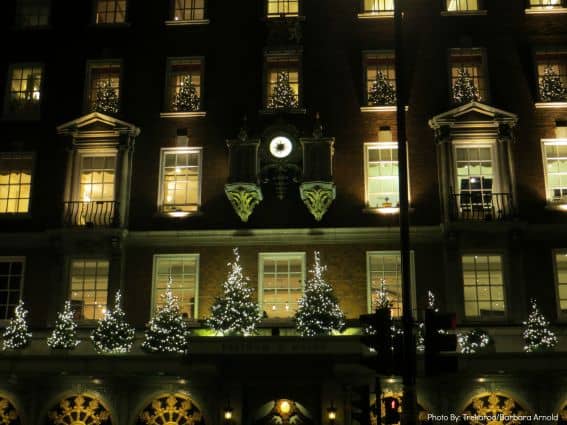 Visiting London at this time means making difficult choices – which ice skating ring? Which toy shop? Which show? I'd suggest that with kids you should keep it simple and central. Stay as close in as you can afford and aim for one main activity a day.
Hyde Park's Winter Wonderland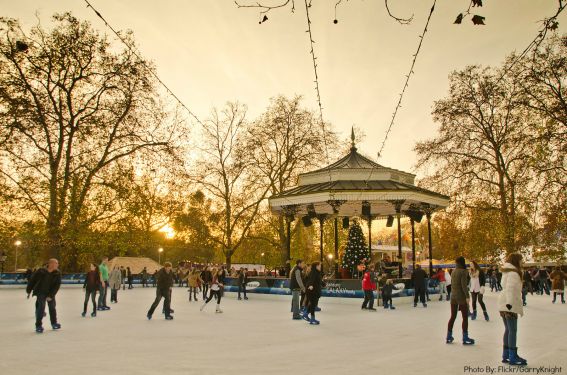 Hyde Park is London's equivalent of Central Park and offers a comprehensive Winter Wonderland with the biggest ice ring in the UK, rides, a huge observation wheel, and a magical ice sculpture park. If you feel put off by its sheer size consider a visit to the ice ring at the Natural History Museum in Kensington which offers the added attraction of free entry in case it is raining and a chance to see the wonderful Wildlife Photographer of the Year exhibition. Right next door is the fantastic Science Museum. But beware! The museum is incredibly popular and you may have to queue to get in.
How about riding a pony in central London? The kids will love a chance to do a country activity in the middle of the city. Check out Hyde Park Stables which offers adults and children private and group horse rides throughout the year right in the middle of Hyde Park.
London History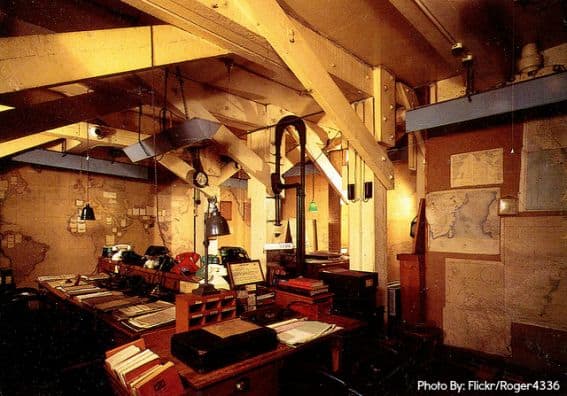 For some free entertainment, try the Princess Diana Memorial Playground in Kensington Gardens. It's a beautiful, new play park for the under twelves with a sensory trail, teepees, a beach around the pirate ship, and various toys and play sculptures. All this, plus its set against a lush backdrop of trees and plants.
For a cheap hour of exercise, education, and entertainment, take a trip to The Monument which commemorates the Great Fire of London in 1666. It's the tallest isolated stone column in the world and you for £1.50 the kids can climb the 311 steps up to the viewing area and get a certificate for their efforts.
For budding historians, take a visit to the Churchill War Rooms under Whitehall. Here you can see how Churchill conducted the second world war from a series of underground bunkers. Original maps, tiny bedrooms, and Churchill's chair make it a very personal place and a fascinating, but sobering reminder of the war.
London Shows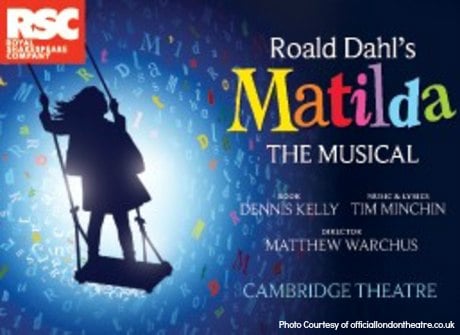 No visit to London over the festive period would be complete without a show. And there is an array of splendid choices. My personal recommendation is Roald Dahls "Matilda." This ingenious adaptation by the Royal Shakespeare Company is a gleeful, witty, but touching musical that tells the story of a rebellious, small girl fighting to survive in a nasty school run by the terrifying Miss Trunchbull. (Here the school's motto is "Children are maggots." ) Showing in the Cambridge Theatre, it's conveniently located next to Covent Garden and all the eateries of the area. If you are there early enough, visit Benjamin Pollack's Toy Shop: a delightful treasure trove of puppets, toy theaters, and traditional toys.
An alternative for older children would be the much acclaimed "Curious Incident of the Dog in the Night Time."  This is another successful adaptation of a novel about a 15-year-old with Asperger's syndrome who wants to find the murderer of his neighbor's dog. Smart, thought-provoking, funny, and poignant, it has won more Olivier awards than any other play. You'll find it at the Apollo Theatre on Shaftesbury Avenue.  

I can't vouch for the other shows in London, but ballet lovers might want to check out "The Nutcracker" at the Royal Opera House, or Sadlers Wells', "The Snowman" at the Peacock Theatre. The latter looks perfect for tinies and is also centrally situated in Holborn.
For more London experiences for the holidays, check out Festive Holiday Fun in London.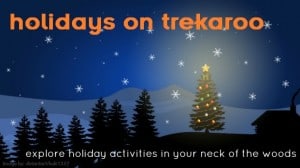 Find holiday activities and events in your neck of the woods.  We've got the inside scoop on cities across North America.