Here's a list of the best annual events in the Dallas area that are good for family fun. Are we missing something? Email us at editor@trekaroo.com and let us know.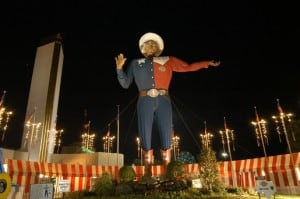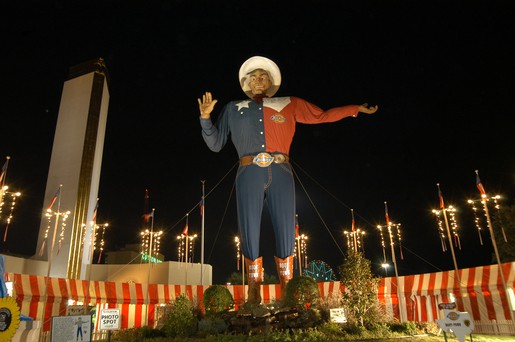 Texas State Fair (September 24 – October 17, 2010)
An annual state fair held in Dallas, Texas (USA) that usually runs from the last Friday in September and ends 24 days later. The fair is held at the historic Fair Park where it has been held since 1886. Tons of activities, events and rides that kids of all ages will love. Photo courtesy of the Dallas CVB.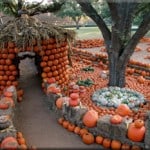 The Great Pumpkin Festival at the Arboretum (Sept. 18 – Nov. 14, 2010)
Walk through the Storybook Pumpkin Village and discover four houses made completely out of pumpkins based on different children's book. Visitors can also visit The Tom Thumb Pumpkin Patch and purchase pumpkins to bring home and carve. Be sure to check out Mommy & Me Mondays and Tiny Tot Tuesdays plus the Children's Concert (10/11) and the Family Fun weekend (10/30-10/31). Photo courtesy of the Arboretum.
Howl – aween Nights at the Dallas Zoo (October 28-October 31, 2010 starting at 6pm)
The Zoo will close at 4 p.m. and reopen at 6 p.m. for a not-so-scary Halloween celebration. Dance the Monster Mash, work off that sugar rush with Witch-ercize, visit the colorful, themed candy stations to trick-or-treat, ride the Haunted Carousel and more.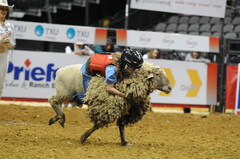 Texas Stampede (November 12 and 13, 2010)
Take the kids to the Texas Stampede. Rodeos, roping contests, plus there's a special section for your young cowboys and cowgirls called Rodeo U. It's an interactive area with activities like Mutton Bustin, Goat Roping, pony rides, a petting zoos and more.
Photo courtesy of the Texas Stampede.
Holidays at the Arboretum (TBD)
Trains at Northpark Mall (November through early January)
Every year, an elaborate model train show is set-up for kids young and old to enjoy at the Northpark Mall. There's often one or two Thomas ones too for fanatics.
Dallas Holiday Parade (December 4, 2010 starting at 10am)
The Children's Medical Center Holiday Parade is a free event open to the public featuring marching bands, dancers, and celebrities. Kids especially love seeing the floats, balloons and characters like Clifford, Curious George, and of course Santa. Sidewalk seating is available along the Parade route. Tickets for reserved bleacher seating are available for purchase beginning in October.
Superbowl (February 6, 2011)
Easter Egg Hunts (TBD)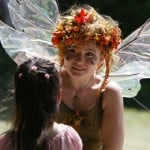 Scarborough Renaissance Faire (April 9 – May 30, 2011: Weekends and Memorial Day Monday)
Every spring, the Scarborough Faire comes to Waxahachie (xx miles south of Dallas). This Renaissance Festival is open Saturdays and Sundays from the first weekend in April until Memorial Day Monday. There are 21 stages with more than 200 performances. Three jousting shows take place each day. Photo courtesy of the Scarborough Renaissance Faire.