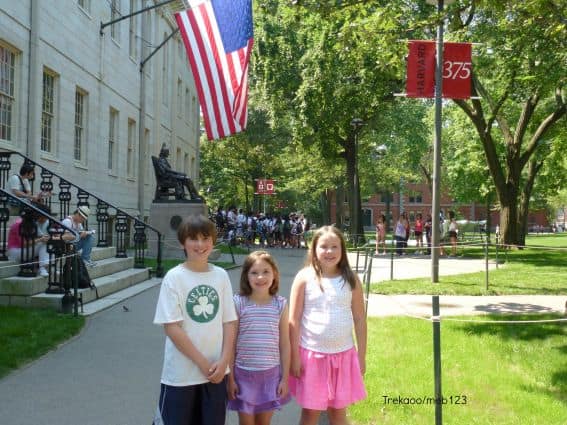 Many people assume that Cambridge, Massachusetts is part of Boston, but Cambridge is actually a city unto itself offering a host of family friendly activities. Think festivals, nods to history, outdoor and sporting events, and of course unbelievable educational opportunities –this is the home of Harvard University and The Massachusetts Institute of Technology (MIT) after all! Cambridge is an educated, edgy, liberal city with plenty of opportunities for family fun and exploration. In addition to all the fun outlined below, Cambridge also rumored to be home to Winnie-the-Pooh's House. If you get a chance, look for him on Hurlburt Street. I think he's waiting for you!
Family Friendly Cambridge Squares: Shopping, People Watching, and Festivals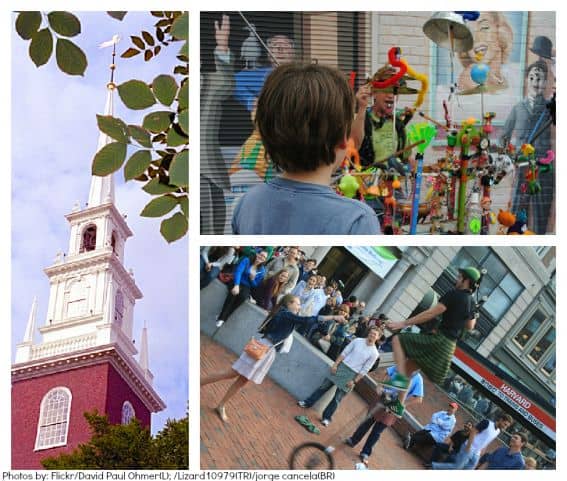 Cambridge is full of cultural squares including Kendall, Central, and the most famous: Harvard Square. Many families visiting Harvard Square enjoy people watching, grabbing a snack, shopping for books at the Curious George Bookstore, seeing the street performers, and taking a walk through the famous buildings of Harvard University. If you have a prospective student (yes, even young ones), you might join a free student tour. Also in the yard is the Old College Pump, used back in the day by the students. Although no water comes out, its great pumping fun makes a fun diversion for young kids!
Harvard Square also boasts its share of fun festivals. Experience the Cambridge Science Festival in April, The May Fair, appropriately taking place each May, or the Riverfest on the banks of the Charles each June.
Museums: Explore Educational Interests in Cambridge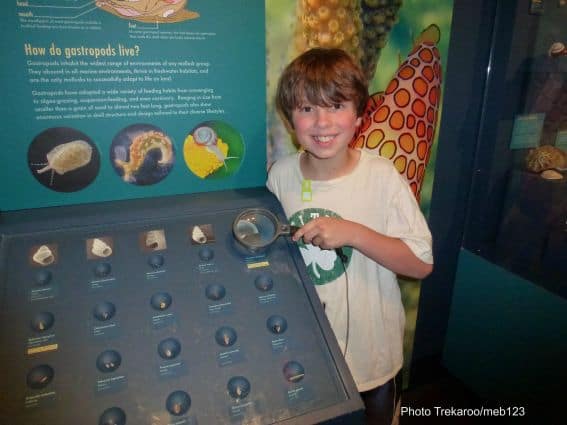 Want to make your kids smarter? What better place to head to than Cambridge and its many science museums!
The Harvard Natural History Museum and Peabody Museum of Archeology and Ethnology is a great place to start. Admittedly it sounds a bit…scholarly, but we've visited before and know firsthand about the kid friendly wonders to be explored here. The dinosaurs are fantastic and the hall of mammals a must see for your animal scientist. The minerals and gems exhibit is the best we have investigated. Not to be outdone, MIT offers the MIT Science Museum. Older kids (recommended for 12 and older) will relish the robotics and holography exhibits currently on display. Educational programs and workshops are available for students with advanced registration.
Finally, The Museum of Science which straddles Cambridge and Boston wows all ages. I remember going to this museum when I was school aged and it helped kindle my love of all things science. I remember the terrific exhibits and have now taken my own kids there. Of course it is modernized, but the hands on nature and in depth learning make this a great place for kids. I do not think one day is enough to see and do it all at this museum!
Family Friendly Cambridge: Nature, Playgrounds, and Outdoor Activities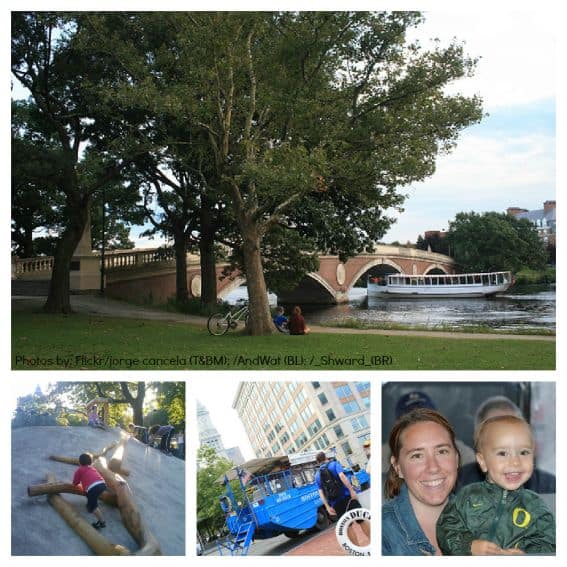 Although there are a few winter time activities (think ice skating at the Charles Hotel or Kendall Square), the spring-fall months offer an amazing assortment of outdoor activities to help your family burn off energy and take in the sights of Cambridge.
The Boston Duck Tours operate out of Cambridge near the Museum of Science spring through fall. See the sights of Boston from your amphibious vehicle through the streets and in the water with a "conDucktor" narrating the way. A more leisurely tour of Boston can be taken on a cruising boat down the Charles River with the Charles River Boat Company. Sunset cruises on a beautiful day can't be beat.
On land let the kids run free at the Alexander Kemp Playground. Redesigned and opened in 2009, the Kemp Playground is an environmentally friendly area designed to stimulate creative, exploratory, and social behaviors amongst our youngsters. Kids will have fun on the playground equipment, water play stations, sand attractions, and climbing nets. Be prepared: this is the type of park your kids will not want to leave.
Free family friendly games are offered during the summer on the banks of the Charles River. The Parkland Games are sponsored by the Charles River Conservancy and the Department of Conservation and Recreation. Families can participate in sporting games such as bocce, croquet, sack races, tug-of war, and many more. Great family fun and terrific memories are to be made at these games on sweet summer day.
For a more tranquil time, spend some time hiking and bird watching at the Fresh Pond Reservation. This area is a city oasis providing 162 acres of open space surrounding a reservoir; the paths here are used by joggers, dogs, and families to explore nature. Select Friday mornings free kids walks encouraging your little ones to gather nature booty, jump in leaves, and look for birds.
The Longfellow National Historic Site is part of our National Park Service. Not only was this home to one of nations most important poets, Henry Wadsworth Longfellow, but it was also headquarters to George Washington during early Revolutionary War days. The 2-acre outdoor grounds are open to the public year round. June through October, the mansion can be toured to see the artifacts of both Longfellow and Washington. Special programs at the house recreate revolutionary days for more interactive historic fun.
Insider tip: Although a cemetery seems like an odd place to while away a day, families from Cambridge love taking advantage of the beauty, serenity, history, and educational opportunities at the Mount Auburn Cemetery.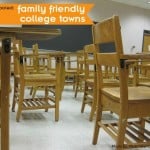 Check out other kid friendly college towns: