Colorado is lucky to have a few very family-friendly college towns.  The constant activity during the academic year means that there are often opportunities to expose kids to the creative arts, while the diversity of the student body means you are also likely to find great recreation and food choices in the area. Boulder, Colorado is no exception!
Outdoor Pursuits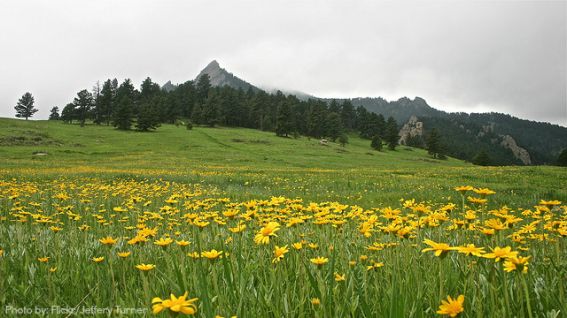 Nestled at the base of the Flatirons, on the western slope of the Rocky Mountains, Boulder is surrounded by protected, lush green space with ample trails for family treks and energy-burning activities. In fact, the city website posts a schedule of free nature-oriented children's programs and hikes that are worth a peek if you are visiting the area.  The Boulder area is home to a number of state and county parks as well, such as Eldorado Canyon State Park, Boulder Mountain Park, Colorado Chautauqua, and Golden Gate Canyon State Park, to name just a few. A local summer favorite is the Boulder Reservoir, which offers water activities and even a sandy beach in the summertime. Boulder is known for its easy access to amazing outdoor fun and natural beauty!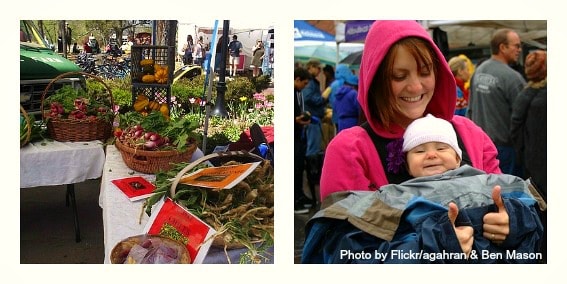 If you are interested in sticking closer to town, be sure to take in any of the beautiful city parks in Boulder, such as a local favorite, Scott Carpenter Park. Around town you'll find a stocked kids' fishing pond, community gardens, a skate park, pools, water slides, and an amazing bike trail along the Boulder Creek that takes you through much of town, including to the exceptional Boulder Farmer's Market, when it's in season. In the summer, the market provides a weekly opportunity for many families to socialize and sample local foods and goods.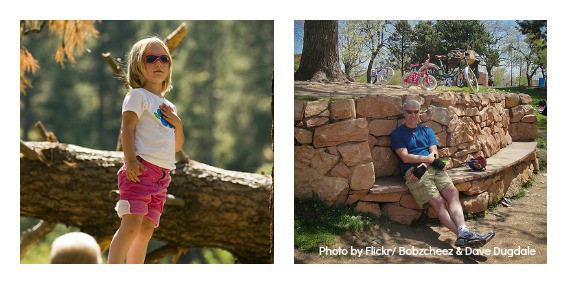 Kid Friendly Activities
There are many young families in Boulder, too, which means that there is a nice selection of family- and child-oriented activities and venues in town and nearby.  In nearby Lafayette, families with younger children appreciate the hands-on learning at WOW Children's Museum.  Many families escape the cooler winter weather with a trip to see the butterflies and water garden exhibits at the Butterfly Pavilion in nearby Westminster. Our Trekaroo families rate the Celestial Seasonings Tea Company as their top pick for an afternoon in Boulder, where they can see how the tea is collected and made, sample the flavors, and get knocked off their feet in the peppermint room!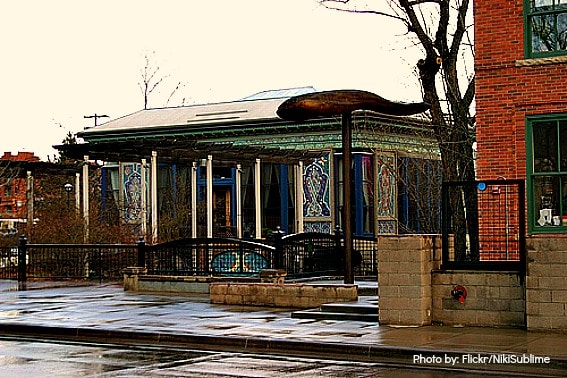 If all that activity has made you hungry, Boulder offers a number of unique, multi-ethnic, and family-friendly dining options.  A top pick is the Dushanbe Teahouse, which was constructed in Tajikistan and gifted to Boulder by their sister city. The amazing architecture and scenery inside are only matched by the menu that includes a number of kid-friendly options (not to mention delicious teas)! Of course, one of the best spots to find great food, weekly exhibits, and great people watching is the iconic Pearl Street Mall. The street is packed with fun, funky, and unique shops that make "The People's Republic of Boulder" what it is!
Explore the variety of kid-friendly restaurants in Boulder.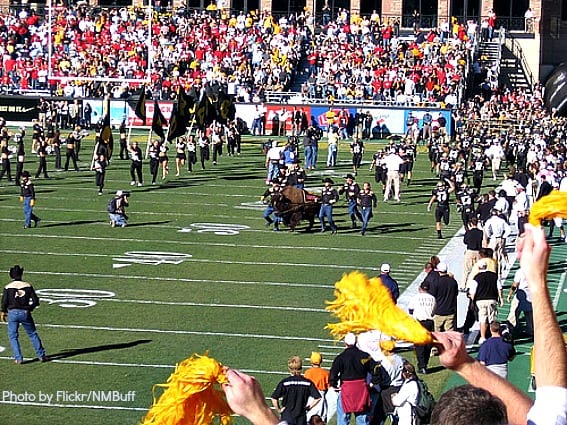 Last, but not least, one of the best benefits of being in a college or university town, is the university itself! CU, Boulder has a wide range of campus events, art exhibits, and sporting events.  Each of these provides unlimited family fun and opportunities for exploration as the schedules change throughout the year. So, get out the door and explore this beautiful, family-friendly college town!
Check out the scoop on another kid-friendly Colorado college town: Fort Collins
We've also got the scoop on the Top 10 activities to do in Colorado with kids.