I hate that it took a bombing in the beautiful city of Paris to jolt me out of my apathy to start paying attention to the crisis that is happening in Syria, the Middle East, and Europe. Being a large ocean away makes it is easy to feel removed, uninvolved, and unconcerned. In a world where everything is so virtual, sometimes it feels like the pain and suffering of a group isn't quite real.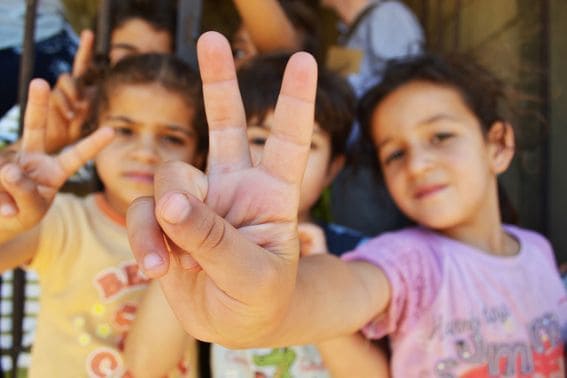 Photo by: Flickr/Trocaire
However, over the past seven days, we've all be shocked in some way. As I have let myself sit with the images and stories of real families and children, I've let my heart grieve with their stories. In their eyes, I see a common humanity – the desperation of a mother, the fear of a toddler, the weariness of young child who has taken on the burden of an adult.
I look at my children (4, 9, and 12), so happily tapping away at their iPads. An immense gratefulness for the relatively worry-free life we get to lead sweeps over me. This is not something we earned. It's the very opposite; our easy lives are an undeserved blessing. The cards could have fallen differently. What if, in the carousel of life, I had been born in Syria? I would be celebrating the arrival of my precious little girl as my country was falling into senseless chaos in 2011. I would be the one fleeing, desperately grasping for that helping hand.
Just a week ago, I was in a different place, feeling little emotion. That's pretty much where my children are right now. The older ones know something big is happening, but it's theoretical. As a parent, I seek to shelter their lives from pain and suffering. I also believe that one of our greatest traits as human beings is our capacity for empathy. It is our responsibility to help our children harness that empathy for good. One of my hopes is that through our travels, we would give our children the opportunity to develop a sense of appreciation for the lives of people from different cultures and backgrounds. We want to celebrate their foods and culture, but I also hope that we would learn to identify with their pain and sorrow.
Why the Syrian Refugee Crisis Demands our Attention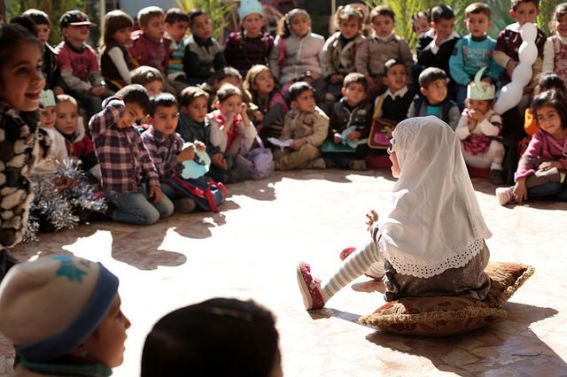 Photo by: Flickr/Jordi Bernabeu Farrús
There are many causes out there, so why get behind this one? For one, it's a humanitarian crisis of epic proportions. According to World Vision, since the crisis began, 12 million people have been affected. To offer some perspective, the number of people who have escaped from Syria is more than the population of Los Angeles. Half of these 4 million people are children running from grave danger. HALF! Regardless of what we feel about immigration policy, today, there are children sleeping in the bushes as winter storms are starting to hit. Today, there are families who have been sleeping on the streets for over a year with no end in sight.
As my heart began to thaw, I had to play catch up. If you are confused about what's going on, you are not alone. Here's a helpful video to get up to speed.
Helping Kids Process and Respond to a Humanitarian Crisis
Children of different ages will process something like this differently. Here's a good article by parenting expert and educational psychologist Dr. Michele Borba about how to talk to children of different ages about scary news. A few key takeaways are to explain things simply and calmly. Reassure your child that they are safe. Even if your child feels sad or concerned, its important to acknowledge those feelings, giving words to it. It's a beautiful thing that children often have such tender hearts. Given the opportunity, they have great capacity for empathy and as parents, we have an opportunity to call our children to action. Barb writes, "One proven way to reduce jitters is to find ways for kids to help victims". This poignant video of a father in Paris conversing with his young son about the tragic events this week are a great model.
I hope you will join other families here on Trekaroo who have been wrestling with how we guide our children though this. Here are some ideas from fellow parents about how they are helping their children relate, process, and respond.
Read the stories of Syrian refugee children (for older children) or watch the below video where Syrian children tell their story. I like that this video offers a perspective that children can relate to and isn't graphic or scary.
Help your children relate. Care.org is hosting a social media campaign that your family can participate in that even your youngest children can relate to.


#WhatWouldYouTake

Ask your family to put themselves into the shoes of a refugee and think about what is most precious to them. "What would you take with you if you had to flee suddenly?"

Teach your children that we are privileged to live in a country where we have the opportunity to have our voices heard about matters we care about. Use that power by petitioning congress to fully fund refugee relief.
Demonstrate courage by showing how as a family you are choosing not to react with fear, which is the very goal that the terrorists are trying to accomplish. Take a stand to keep traveling along with other Trekaroo families who share about why they have decided to keep traveling.
Three Easy Ways to Fundraise with Team Trekaroo
Join other Trekaroo families in raising funds to provide food, shelter, clothing and aid to Syrian Refugees. There is great power in many people giving a little. We are offering three simple ways to raise funds for Syria. Share these opportunities with as many people can you can and let's see how much we can raise together.
If you post this to social media, use the hashtag #TrekarooGives and we'll share your photos, videos, and words of encouragement.
#1 Donate via Trekaroo's World Vision group fundraising page
Through Dec 31, 2015 and Trekaroo will match donations dollar for dollar up to $1000. USAID will add 6x to your donation to World Vision.
#2: Shop for the Holidays and Do Good!
Start your all your Amazon shopping from Trekaroo's Amazon Affiliate Link. Regardless of what you buy on Amazon and Trekaroo will donating 50% of all our Amazon commissions to Syrian Refugee Relief with World Vision through Dec 31, 2015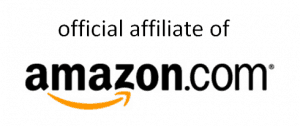 #3 Make your Travels Count for Good.
Book all your 2016 travel through Trekaroo's Expedia Affiliate Site. Besides our lowest price guarantee on hotel rooms, we'll donate 50% of all booking commissions to Syrian Refugee Relief with World Vision through May 31, 2016

NO LIMIT FUNDRAISING! – SPREAD THE WORD!
The amount that we can raise via our Amazon and and Expedia Affliate Network is limitless. So tell all your friends and their friends about the opportunity to redirect their Amazon and travel purchases through these links! The more people who shop through these links the more we can raise.
The Work of World Vision
World Vision will use these funds to continue the work they have already been doing for several years to help Syrian Refugees
In Syria: food aid, hygiene support, health assistance, and water and sanitation
In Iraq: food aid, health services, water and sanitation, and children's programming
In Jordan and Lebanon: personal and household supplies, clean water and sanitation, education support, Child-Friendly Spaces
In Serbia: basic necessities, including cold-weather gear for refugees traveling to Europe; Child-Friendly Spaces and rest areas for women and babies
Looking for other charities that are recommended and rated? Check out this list on Charity Watch.
Get the word out and save this post to Pinterest. Grab other social media sharing images here.