Last Updated on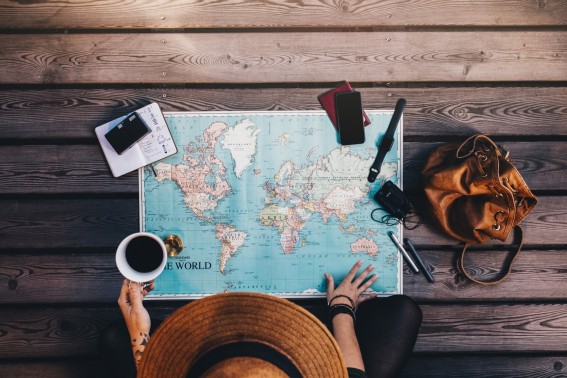 "I don't have the time".
How often do you hear yourself saying (or thinking) this when your child wants your attention? The demands of everyday life can make us feel stressed and overloaded, reducing the amount of quality time we spend with our kids. Many people claim they don't have time to travel, but not having the time is actually one of the best reasons to travel!
Extended World Travel with Kids. It can be done.
How we made the decision to leave
The first time we took off to travel and spend time together as a family, we ended up traveling around Europe for 5 months. We had been living a very stressful life. We were running our own company, had a huge old house which needed lots of TLC, and 3 kids ages 3, 6 and 8 years old. We came to a point where everything was just too much and we started dreaming about something else; like more time for each other, a bit of adventure, and a slower pace. Finally we decided to just let go of everything: our company, the house, and our kids' school, as well as a few limiting beliefs. We replaced all that with an old camper, crammed ourselves in to it, and started driving south.
Adjusting our expectations
Much to our surprise though, this "free" life wasn't just freedom and fun. The kids were fighting in the back, the car broke (more than once), we got lost (again and again) in the most unsuitable places and we got ill, some of us really ill. It went on like this for 2 months, until one day, having reached the southern-most part of Spain, we noticed that something had shifted. We didn't feel stressed any more, we felt at peace. The kids were happily playing, the sun was shining and everything was simply fantastic. And from then on, our trip was just like the dream we had had before we left, only a bit better!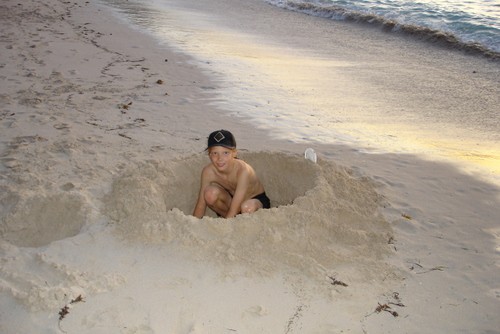 We have since then noticed that this is not an uncommon scenario – it does take time to leave the old. We had lived under quite a lot of pressure for some time, and just by taking off on a new adventure didn't mean that all the stress instantly changed to peace and harmony. It took us quite some time to get out of this state – two whole months!
This made us thinking about how little a "normal" one, two, or even three-week vacation really can help you to let go of whatever you are bringing along in your mental backpack. Of course, it's always good to have a break, to see new things and recharge your batteries. But if you are looking for a more profoundly life transforming effect for you and your family, you need a lot more time. Many people talk about six to eight weeks before things start to change and you begin to see things in a new perspective, and we agree. That's when it starts…
How to afford taking a long trip
Even though we are talking about time, I also want to mention money. It's often said that time is money, but it's really important to remember that you can't take the cost of your normal holiday week and multiply it by however many weeks you'd want to be away. Shorter trips are usually much more expensive than staying at home, but long term travel can even be cheaper than when you live your normal life!
There are various options for living that don't have to cost you a fortune (or anything at all) when you're traveling the world with your family:
House sitting – You live in and take care of someone's home when they are away themselves. You don't get paid, but you don't pay anything either.
House swapping – You and another adventure-seeking family exchange homes with each other. No accommodation costs involved here either.
Round The World Tickets: Instead of booking single flights, savvy travelers save a lot of money by purchasing Round The World tickets. To learn how to take advantage of this travel hack, check out this guide to Round the World Tickets.
Organized Network – Join a network like WWOOF, Servas, Hospitality Club or similar. You can stay with people for various lengths for free. Some for just a few nights, some for weeks or months if you help out with different things in exchange for food and shelter.
Your own Personal Network – Look within your own sphere of personal contacts, friends, family, interest, hobbies…Find people to contact who may be interested in having a family visiting for a shorter or longer period. And don't be shy, many people love having visitors with whom they have something in common!
Since our first five month trip, we have made another six, all of them around six months each. In a way, I can see it as an investment. An investment of time in our children and our family, and I believe it's the best investment I've ever made!
Read more about our book, "Extended World Travel – How to take a break from the rat race and travel the world with your family"
Read more about travel and staying for free with different networks
Read more about travel, children and school
Maria Berkestam is from Sweden, and has been traveling the world with her husband and their children since the mid 1990s. She is also the co-author, together with her husband Magnus Drysen, of the book Extended World Travel – How to take a break from the rat race and travel the world with your family. You can follow them on their blog : www.extendedworldtravel.com
Lead and Social Media Photo by: Bigstock/JacobLund
Featured photo by: Shutterstock