To help you plan a Toronto trip for your own family, Trekaroo asked the experts, parents living in Toronto or have visited recently, for their top insider tips for Toronto travel. Below are a few of our favorites, plus advice for getting to Toronto, saving money, making the most of your stay!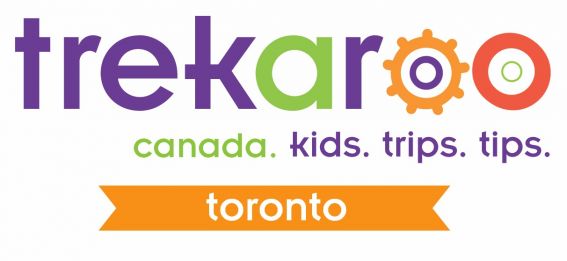 Getting Around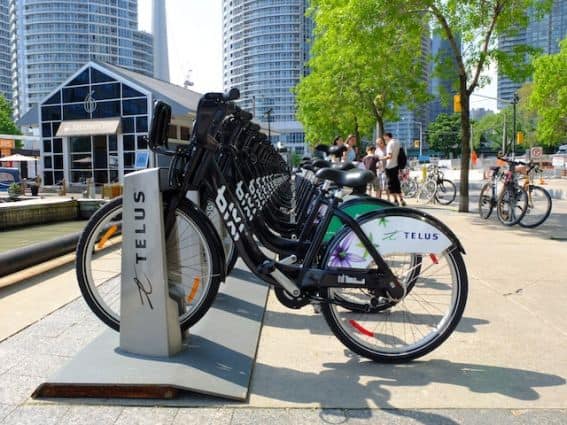 Getting from Toronto's Pearson Airport (YYZ) to Toronto's downtown area is very simple, whether by car, taxi, or public transportation. For families staying in the city, we recommend public transit, provided you're not in a hurry. For less than $3 Canadian per person, take the 192 Rocket bus to Kipling Station (you'll want to buy tokens from currency exchange booths in the airport). From Kipling, take underground train toward Bloor-Danforth (you can't go wrong…it's the only option!). At Spadina Station, transfer to the Spadina line toward Yonge-University. Six stops later at the Andrew Station, you're in the heart of downtown. Alternatively, taxis to downtown cost roughly $50 Canadian or the Airport Express shuttle costs about $40 CAD.
Once in the city sector, both subways and streetcars provide fun, simple, and affordable transit, and families can walk the downtown blocks safely. Note: extensive construction is ongoing by the waterfront. While this area is accessible, it won't be the most scenic walk.
Throughout Toronto, keep an eye out for convenient and fun bike rental stations. These coin-operated rental systems are eco-friendly, and easy for families to utilize. Note: these are best for families with older kids, as the bikes are all adult-sized.
Lakeside Fun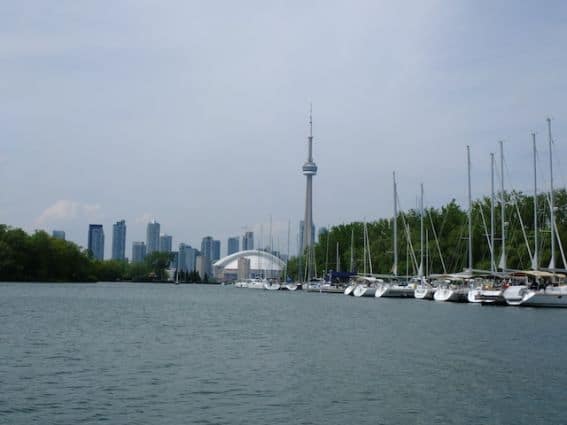 One of Toronto's many charms lies on its shores of Lake Ontario. The waterfront section of the city provides summer fun in the form of man-made beaches (we love Sugar Beach), splash parks, and paddle boating. Cyclists love the harbourfront (and will find even more to love once pedestrian and biking construction is complete), and everyone can find fine to casual dining.
Families can catch ferry service to Centre Island and the amusement park Centreville from the waterfront ferry terminal, or take a scenic boat ride with stops on-island.  In winter, the waterfront does not slow down. Kids can ice skate on the rink overlooking Lake Ontario, and winter festivals and holiday events reign.
Family Friendly Dining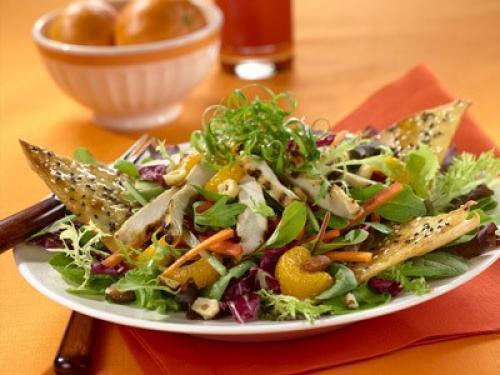 Toronto is known for sophisticated dining, but what about dining with kids? Canada Founder member Kerrie Mendoza of Family, Food, and Travel offers her top picks:
The Pickle Barrel's convenient location in the heart of Yonge and Dundas is perfect for families. The restaurant has lots of seating, a small outside patio, stroller access, high chairs, and booster seats. The Mendoza family loves the kids' menu at Pickle Barrel because of its variety and healthy options. The premium kids menu was created by The Sandbox Project and Rose Reisman to create meals kids will love that are nutritious and give back; each meal includes a donation to The Sandbox Project and comes with veggie sticks and fresh fruit for dessert.
Hard Rock Café Toronto: 
The Hard Rock Café is a family favorite all around the world, but Hard Rock Toronto is a go to whenever in Toronto. Located at Yonge Dundas Square with a large outdoor patio and lots of seating inside you are sure to find a place to eat in any  season.
The Hard Rock has all the amenities for families – high chairs, booster seats, change tables, and a great kids menu featuring Hard Rock favorites like the Cheeseburger and Cheesy Mac and a great Oven Roasted Chicken Salad for the salad lover in any family.  The plastic kids cups are easy to hold, colourful and you get to take them home with you.  Perfect for a travelling family!
Boston Pizza:  
Located at Front and John Streets, this Boston Pizza is ideal for visits to the Rogers Centre, CN Tower, and the new Ripley's Aquarium. Families all over Canada love Boston Pizza for its quick service, family friendly atmosphere, and delicious Kids Menu.  My boys are in love with Bugs n' Cheese but your family might prefer Pint Sized Pizza, Slurpin' Spaghetti, or Chopstick Chicken n' Rice.  Meals come with a great Kids Fun Pack, a drink a choice of kids dessert.
Mr. Greenjeans:
Located in Toronto's Eaton Centre serving up great food and divine milkshakes for over 35 years, Mr. Greenjeans is perfect for a quick lunch on a day of shopping, or when downtown enjoying the many downtown attractions.
Get Discounts on Popular Attractions
Don't forget to use CityPass Toronto! This ticket package deal allows families to visit nearly everything on the must-see list for Toronto at a 40% more higher savings. We wouldn't tour the CN Tower or waterfront any other way! Alternatively, stop in at Tourism Toronto for discounted passes and money-saving tips. The tourism office is located within the convention center complex on Front Street.
Meet our top Toronto Experts: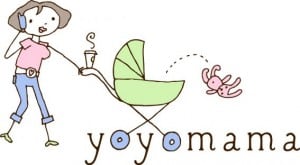 yoyomama.ca Toronto Yoyomama.ca is the trusted source for families when it comes to what to do with your kids, whether that's events, family travel, kid-friendly crafts and activities, or local products and services for families. With an eye to the innovative and eco-friendly, they research local finds and destinations for you, making it easy for you to make the most of your time with your kids.
---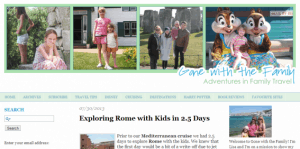 Gone with the Family: Founder Lisa Goodmurphy is a local expert on touring Toronto with kids. Gone with the Family features family travel stories and tips by a Canadian mom on a mission to explore the world with her kids – one trip at a time.
---

Karyn Locke of Rock Around the Klocke: Karyn Locke is a travel blogger and reviewer who hails from Ohio via Canada. Karyn and family try to fit  as many vacations into a year as possible while still keeping balance in their happy home.
---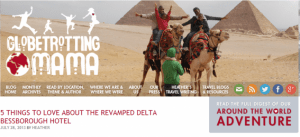 Globetrotting Mama: Writer Heather Greenwood Davis is a seasoned blogger and travel writer who makes her home in Ontario. Take family travel advice from Heather for local and global tips.
---

Kids on a Plane: KidsOnAPlane.com is a family travel blog written by Canadian mom of 2, Cheryl. The blog focuses on family travel in North America and the Caribbean and covers a range of topics including Disney with kids, hotel and attraction reviews, cruising, delicious food finds and travel gear product reviews and giveaways.
---

Baby and Life: A branding specialist by profession, Yashy Selvadurai Murphy has traveled to 17 cities in 6 countries with her 1.5 year old, and is now armed with solid advice and experience to share when it comes to dining out and travel with a baby.
---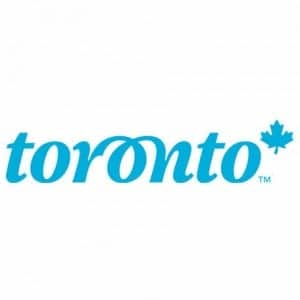 Visit Toronto: Not sure what you're going to do in Toronto? Tourism Toronto's friendly staff is ready to help! Find them at the convention center.
---
Toronto and Ontario apps:
On the Go Kids: Wondering what's going on for kids and family during your time in Toronto? On the Go Kids from yoyomama.ca delivers the week or weekend's top activities, concerts, fairs, and events for parents looking to add some local activities to their day.
GoToronto Go Transit App: GoToronto delivers the latest updates in city-wide transit. Great to have at your fingertips as you explore Toronto using the trains and street cars!
Toronto PATH app: Will you be shopping in Toronto? There are over 2000 retailers on the PATH (actual walkable path through Toronto) and the TorontoPATH (web app) app offers maps and details for the retail stores.
Related:
Attractions in Toronto: Things to do in Toronto, Ontario with Kids 
Toronto Day Trip: London, Ontario
Toronto Weekend Trip:  Exploring Toronto Islands with Kids
Toronto travel tips: insider ideas for visiting Toronto with kids 
Explore Toronto's kid friendly attractions | restaurants | hotels
Explore Ontario's kid friendly attractions | restaurants | hotels