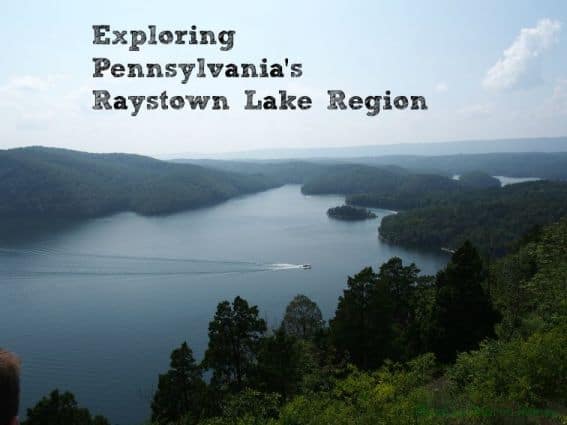 When it comes to family outings, vacation spots, and places to get away from it all, not many locations beat the relaxing and outdoorsy simplicity and fun of the Raystown Lake region in Huntingdon County, Pennsylvania. Filled with a variety of ways to enjoy time with those you care about, this area is the perfect place to simplify and recharge your batteries, or kick it up a notch with fun-filled activities and interesting things to do. Perhaps it deserves a place on your must-visit list, especially after seeing the sheer variety of options available here for folks of all ages and ability levels.
Raystown Lake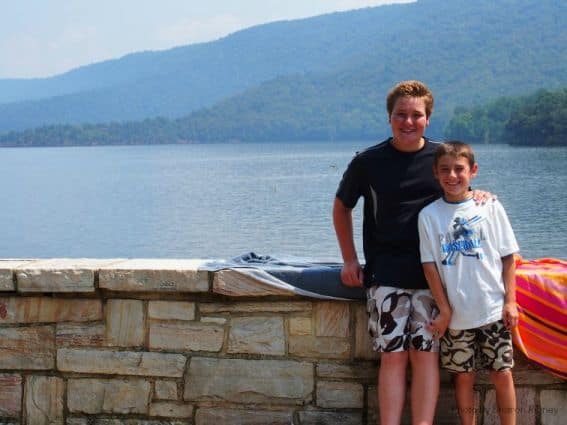 Raystown Lake is situated in the Allegheny Mountains of PA, and is the largest man-made lake completely within the state, with an area of 8,300 acres on the lake itself. The area also has 12 public access sections, and many conveniences such as picnic spaces, campgrounds, trails, beaches, boat docks, storage and launches, trails, fishing and hunting areas, scuba diving opportunities, concession stands, as well as beautiful scenery and lovely views. It is home to Seven Points Marina, the largest full-service marina in the state, and an award-winning venue that offers boat rentals, gear, and charters.
Raystown Lake offers a unique experience that many other locations in both the state and the country cannot compete with. The area is owned and operated by the Army Corp of Engineers, and therefore cannot be developed or built upon. When boating about the lake, trees cover the hills and create an unspoiled landscape one doesn't often come across. It is truly an amazingly picturesque area full of lush greenery and tranquil forests, trails, and scenic overlooks. Talk about getting away from it all…
What To Do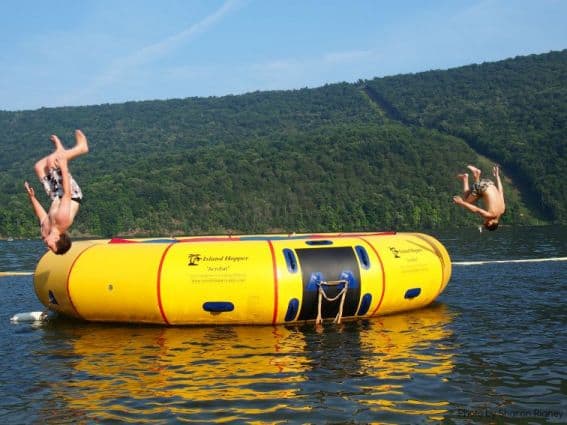 No matter what time of year you venture here, the area offers something to do – from internationally-recognized mountain biking trails to boating and all-season fishing opportunities to camping, hiking, walking, geocaching, open areas for outdoor play and sports, picnic sites, beach areas, ice skating, and snowmobiling. Big kids and little ones can appreciate a walk in any of the nature areas, can stop by the Visitor's Center for special events and opportunities to try certain activities or learn more about the region. You may discover that there's more to do than you can get to in one visit here.
While we were in the area, my family took the opportunity to experience a variety of the activities available in the region. Rothrock Outfitters can set those interested up in a canoe, kayak, paddle board, or mountain bike and help you get the most out of your experience. We tried the kayaking and had a great time exploring the marina area.
Hitting up the Visitor's Center is also a nice way to familiarize yourself with all the area offers. If you visit when they're hosting one of their wake-up receptions, you'll often be able to enjoy some light refreshments and meet local representatives from area businesses. This is a great way to ask questions and plan future outings and activities. Also, the view from the back deck of the center is simply lovely and worth a picture or two.
An especially nice activity to look into is a sightseeing cruise on the Princess. A variety of options area available, although we found the afternoon Dam and Eagle Tour to be very educational and enjoyable. The boat cruises around Raystown Lake and offers riders the opportunity to enjoy the scenery while learning about the history and operation of the lake and surrounds. We found folks of all ages on the boat, and were comfortable and entertained the entire ride. It was affordable and a nice, scenic way to spend part of the afternoon.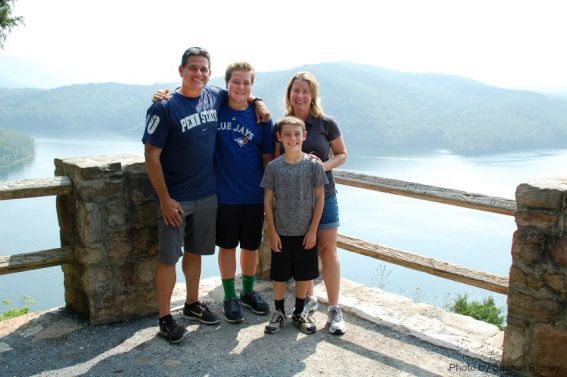 We also enjoyed a hike at Ridenour Overlook and speaking with one of the rangers, Jude Harrington. This turned out to be one of my son's favorite parts of our visit to the area. The scenery was breathtaking and the knowledge the ranger conveyed added a lot to our understanding of the region and our enjoyment. The folks in the area are passionate about their region and it shows.
If you happen to experience inclement weather while in the area, there are also plenty of options for indoor play. Never been to a cavern? You owe it to yourself to stop into Lincoln Caverns and check out the cool, earthy formations housed inside. My kids liked learning about the cavern and imagining what it would be like if the lights went out (yikes – pitch black!). The staff here were well-informed and welcoming, and the tour was just long enough to be interesting without being boring or overwhelming. You may also want to visit Penn's Cave, also nearby if you've got kiddos who enjoy exploring natural wonders such as these.
Where To Stay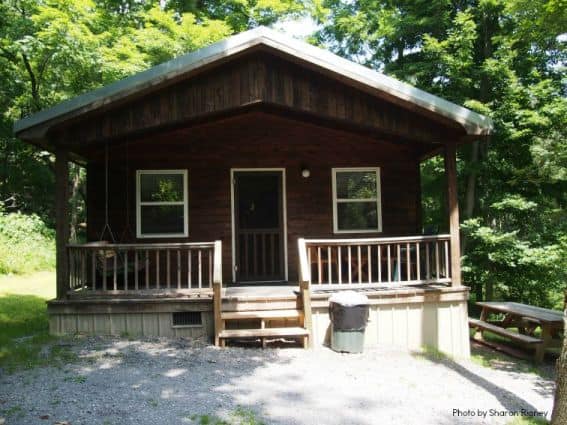 Raystown Lake offers plenty of lodging options for families traveling to the area. From a unique houseboat rental to cabin and campground venues to resort properties, there's sure to be a venue that suits your crowd. When my family and I visited the area, we stayed in a cabin at Bitter Goose Lodge and Cabins located a short distance away. This property offered us the chance to experience the best of an escape, yet offered some modern conveniences to keep us happy. The kids loved the opportunity to roast s'mores at night over the fire pit, and explore the nearby area. It was a nice balance between camping and a lodge, and offered just the right amount of nature and outdoors.
These are just some of the many things to do and see in this family-friendly and scenic region. Should your crowd be traveling through the Pennsylvania Allegheny Mountains, make it a point to stop by Raystown Lake and enjoy some time together in the great outdoors.
For additional ideas on visiting and vacationing in Pennsylvania, read about PA Dutch Country With Kids or Family-friendly Factory Tours in PA.
*Disclosure: My family and I were provided complimentary lodging and admission to area activities in order to facilitate this review. No additional compensation was received, and the opinions stated herein are entirely my own.