We are reader-supported. When you buy through links on our site, we may earn an affiliate commission.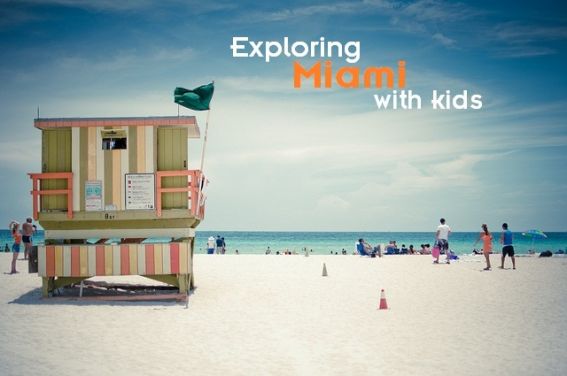 Photo by: Flickr/Dan Queiroz
Miami: Partiers on speed boats being chased by shirtless cops in white blazers with white patent leather oxfords???
Well, at least that's what I have always associated it with since I was raised fully immersed in 80's pop culture.
But, after spending five days in the beautiful beach city experiencing everything it has to offer a family, I have to tell you, there is way more to Miami than vice!
5 Thing to See in Miami with Kids
1. The Beach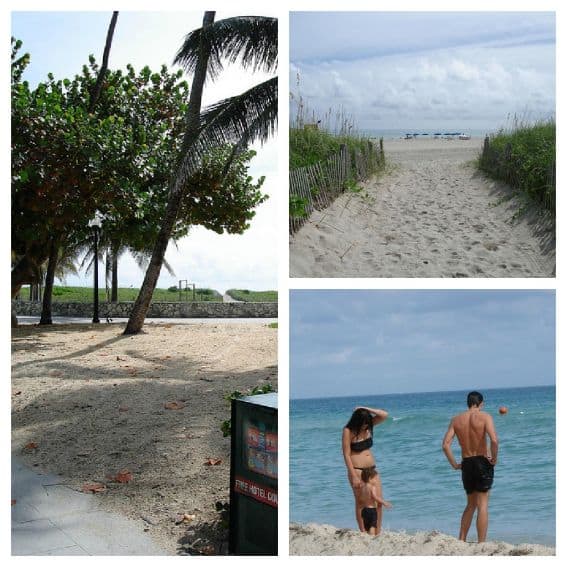 Photos by: Flickr/thisreidwrites
Duh! Miami is home to miles of gorgeous beaches. Some of them are more family friendly than others (yes, they have a nude one, too), but there are many safe, kid-friendly places to romp in the waves, build sand castles, and soak up the sun. Heading to South Beach? Consider staying at a hotel with private beach access so you can go from the pool to the beach without having to drag a bunch of stuff with you. And, if you like to enjoy some adult time, check out the kids club at Loews Miami Beach. The kids enjoy a day at the beach partaking in a hunt for shells, while you enjoy the on-site Elemis spa partaking in relaxation.
2. The Wildlife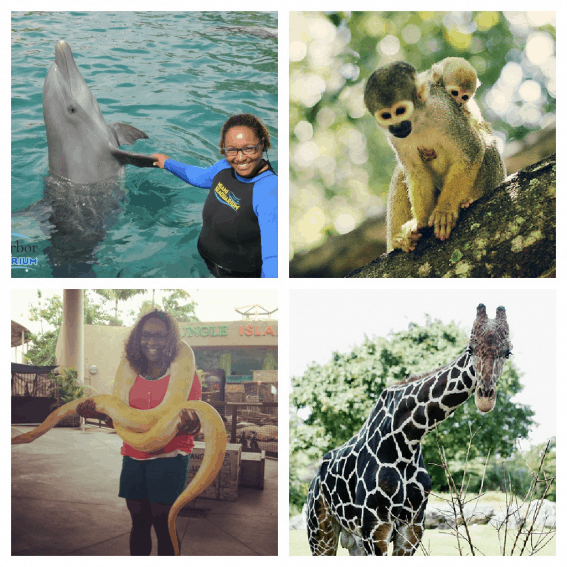 Miami is home to a number of wild animal parks, zoos, nature centers, and conservation habitats. I had the opportunity to enjoy many of these during my visit. I swam with dolphins at the Seaquarium, fed the families of monkeys who call Monkey Jungle their home, met the twin orangutans and a liger at Jungle Island, and even got to get up close and personal with a rare rhino at the Miami Zoo.
3. The Food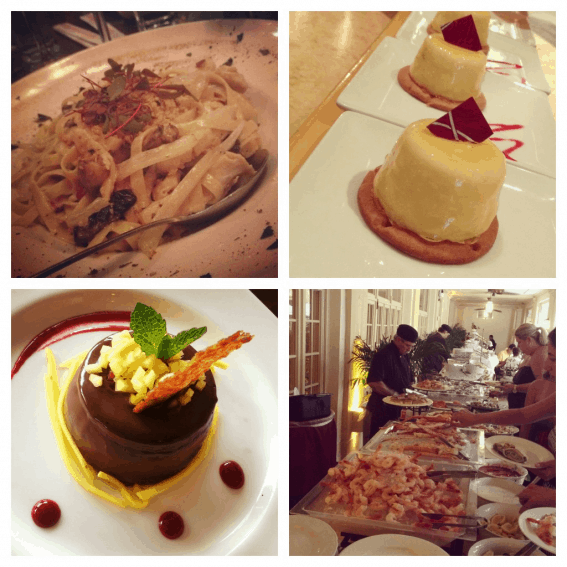 From the world famous brunch at the Biltmore in Coral Gables to traditional Cuban fare offered all over the city, Miami is a foodie's paradise. Even our youngest foodies who can't legally enjoy a Mai Tai on the beach loved dining at fun places like theBubba Gump Shrimp Co, where they bring your iced tea in a disco inspired glass that you get to take home with you! Non-chain options with a more grown-up menu like the Jaguar, a ceviche spoon bar, are probably more suited to older children or those with a more developed palette, but they infuse some excitement with a live mariachi band that kids will enjoy as well.
4. The Action

Photos by: Flickr/simononly
Ironically, the most fun activity I got to enjoy while in Miami did actually involve a speed boat! Fortunately, Crocket and Tubs were not hot on our tail as we rode it out into the open sea. The Thriller, which docks at the Bayside Marketplace, is a seriously fun way to get to know some of the most exciting and picturesque parts of Miami. The guided tour whips you around celebrity homes, takes you out into the open ocean, and also lets you see downtown Miami from the sea. And, most importantly, speed boating is FUN.
5. The Culture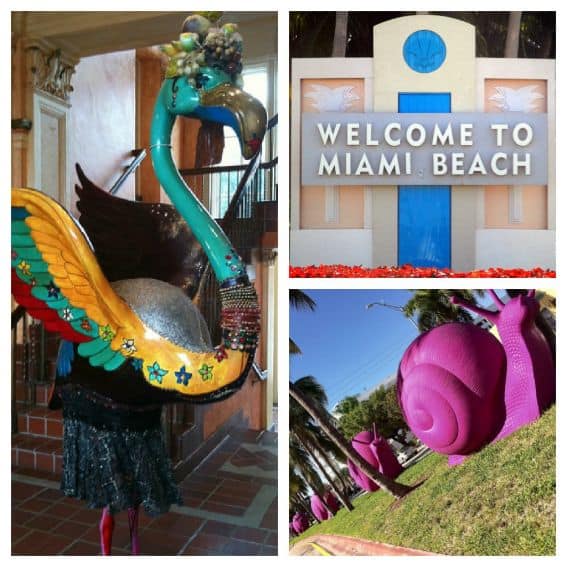 Photos by: Flickr/Mr.Usaji (top right) and Flickr/miamism
Miami is  bursting with diversity: diverse food, diverse people, diverse languages, and diverse cultures. Children will certainly notice the some of this and a rainy day visit to the Miami Children's Museum is the perfect way to teach kids everything they need to know about the city of Miami. Interactive exhibits for children of all ages can be found around every corner. Also good to see: The Miami Science Museum. The current building is filled with scientific innovation and research that kids can get up close and personal with, but the new center, set to open in 2015 is going to be amazing. We are already planning another visit to Miami so that my boys can see even more of what this incredible city has to offer.
Disclosure: The author received complimentary hotel stays, admission, and food as part of a press tour of the city, all opinions are her own.
---
Travel with kids to: CA |CO | DC| FL | HI | IL |MA | NC | NJ | NY | OR| PA| TN | TX | UT | VA | WA