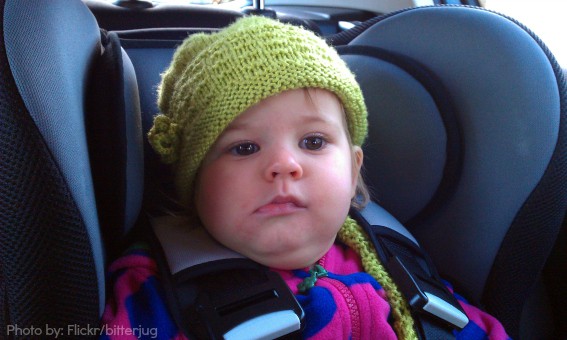 For the past 11 years, I have been traveling internationally every year with my two daughters. Since they turned 5, flying became way easier because the children were finally able to entertain themselves. Now they are able to sit for longer stretches reading a book or watch a movie without constantly calling out "Mom!" That being said, I still prepare for our flights with the same consciousness that I did when they were young. Having enough forms of entertainment for kids is the key to starting off any vacation on the right foot. I've never heard my children say that they were bored in the plane, so I must have done something right!
Here are 10 fun travel activities my kids enjoy when riding in planes, trains, cars or rockets to the moon.
Here are 10 fun travel activities my kids enjoy when riding in planes, trains, cars or rockets to the moon.
Bring on the Books
If your child is an avid reader, take advantage of their curiosity. Head to some used book sales or the local library to pile up on books for the trip. You can get a nice variety of books at a bargain or for free. Since plane seats are narrow and spills are likely, you won't be as upset if the used books get damaged. This is a great time to build curiosity for the things of interest at the destination you are heading to. Don't forget about activity books, jokes books and those amazing I Spy and Where's Waldo that will keep them busy for a long time.
I Challenge You to a Game of…
What kid doesn't like to play games? Get some playing cards and travel versions of traditional games like Connect Four, Scrabble and Battleship. Playing cards can be used to play an endless number of games such as Go Fish, Memory, Old Maid, Solitaire, War, Crazy Eights, and more. Walmart, Target and your local dollar store are cheap places to pick up cards and other fun plane and car games.
Be sure to have your repertoire of games to play with your kids that don't require any game pieces or boards. Here's a list of some of our favorites like "I Spy" and "I went to grandmother's house and brought an apple, a banana…" When you are at the airport or during a stop, have the kids expend their energy. Play I spy (spy the green luggage, the passenger wearing a hat etc).
Activity 3: Journals and logs
Wouldn't you and your child love a memory book/journal of their 2009 summer vacation. Before the trip, get each of your kids a small journal, markers and tape. Suggest that they journal about their trip by drawing, writing, and taping in pictures, ticket stubs, postcards etc. This will help them remember the special moments of the trip and their thoughts and feelings about what they are seeing. On the plane or in the car, they can tape in some fun things from the in-flight magazine, write about the movie they saw or log what fabulous or not so fabulous food they ate. Have them make a list of who they want to send postcards to while on the trip. Then they can work through the list on the trip.
Activity 4: Get those fingers moving and make something
Get those creative juices flowing with easy-to-do arts and crafts projects or coloring fun for your kids.
Bead kits are often big hits with girls or Legos with girls and boys. Be sure to bring a plate/tray with a walled edge to put the beads on as the airport tray tables are smooth and the beads or Legos will often roll and fall off. Remember, you cannot bring scissors or sharp objects in your carry-on so do not buy your kids arts and crafts projects that require cutting. You can precut the pieces at home or pack a ruler and teach your kids how to fold and "cut" paper with it. If you bring glue, bring a small bottle or glue stick that meet the FAA's liquid regulations.
For coloring, get Crayola's Twistables crayons. They are a life saver because you won't have worry about sharpening or loosing tips off them. Let your kids pick some printable coloring pages that they like from websites like Crayola.com, Kaboose.com, and FamilyEducation.com. Print them up and put them away in a folder. The key is to create excitement, not surprise. You do not want a disappointed child in a plane. You want a kid eager to work or play with things he has selected himself.
Activity 5: Bring their favorite items for imaginary play
A child's imagination is an amazing thing and often leads to lots of fun. Bring your kid's favorite Bear, doll, play figures, cars, and brown paper lunch bag puppets and help them create stories with their characters. You'll be surprised with what they might come up with. You might suggest that they enact a story that they just read.
Activity 6: I challenge you to another game…
Bored again? Get those competitive juices flowing again. Pull out some paper and pens and play some traditional games like HangMan, Connect-the-Dots, and Tic-Tac-Toe. You can also have printable game sheets like crossword puzzles and word-find games for solitary play as well.
Activity 7: Watch a Movie
In-flight entertainment usually has a channel for kids, but do not rely solely on 'in-flight movies' alone. Not all planes have personal screens and even if they do have them, you could be unlucky and get a broken one. Backup alternatives are essential. Bring a portable DVD player, computer, or video iPod as backups. Be sure to fully charge them the night before, so they'll be able to get through that entire DVD.
Activity 8: Play some Video Games
If your children have handheld game systems like the Nintendo DS, do not forget them! I have traveled with and without a DS and I can tell you that I am the first one to make sure that the DS is well charged before the flight. Don't forget to pack the chargers too! If you are thinking of getting one, go for it before the trip. My children have restricted use of the DS during the year, but in the plane, they can play it as long as they want. The iPhone and iTouch also have a great set of video games for younger kids, so load 'em up.
Activity 9: Explore the airports and rest stops. Burn some physical energy before hitting the road again
Are you stuck in an airport for a layover? Make the most of this time to stretch. Get them to move around and explore the airports. Some airports have art exhibits and play areas.
Check out our growing list of play areas at various airports around the US. The Boston Logan International Airport has a wonderful playground located in Terminal C. Dallas International Airport has fun play areas in (Terminal B, C, and D). San Francisco International Airport has an aquarium in Terminal 1, a kid spot in Terminal 3 and an aviation museum in the international terminal. Check the airport websites you are flying from or stopping at for a layover to learn about their amenities.
On the road? Rest stops with open areas are great places to pull out a ball and kick around or a heart-pumping game of freeze tag.
Activity 10: Practice those origami skills
Print out some directions on how to make simple to complex origami shapes. Your kids can try a hand at making a boat, crane, dinosaur or a fun origami fortune telling game.  Depending on the age of your kids, they'll be able to do this on their own or require a helping hand. Go to www.activityvillage.co.uk/origami_for_kids.htm or www.origami-fun.com for printable instructions and pictures.
 In order to have all these travel activities and games ready, go on a little shopping spree with your kids two to three weeks in advance. Let them pick out a DVD, some toys or books that they have been longing for. Tell your child that he or she will only be able to open it on the plane ride or in the car. Make sure that the toys can keep their attention for a long time. If the toy, book or game doesn't last for more than 10 minutes, don't waste space in that suitcase! For obvious reasons, do not pick any noisy games or check that the toys can be plugged into headphones.
Be sure to buy a variety of things for the kids, so they can easily switch activities if they are bored: portable DVD player, books, coloring books, video games, toys, travel board games, bead sets and a few Legos (make sure you bring a paper plate with a walled edge to put the beads on as the airport individual table is smooth and the beads will roll and fall.) Children need to have a variety as you never know what they are going to be in the mood for next. If you are flying during the summer, go to a couple of garage sales in your neighborhood during the spring and pile up on plane and car games!
How to carry it all
Get a backpack for each kid or a roller case that they can carry with them. Tell them that they can bring as many toys or books that can fit their bags. My children who are now 7 and 10 share an average size carry-on suitcase. They also each have a BearHug each. A BearHug is a backpack, blanket, and pillow in one. There is a little pocket to put books or a video game, but the good thing is that if you can use it as a very comfortable pillow. It also opens up to be the softest blanket you ever had. There is no going back to airlines blankets for them! That also saves us from carrying a stuffed animal (or animals in the case of my youngest) as the BearHug is very comforting. Lucky you, BearHug founder, Ymke Dioquino, is giving Trekaroo readers a 10% discount off the purchase of a BearHug. (Use coupon TREKAROO at checkout for 10% off just for Trekaroo readers.)
In conclusion: The key to a good long flight or car ride with children is preparation and involving your child in selecting their entertainment. Supervise their selection and make sure that they are excited about what they bring. Building this excitement is a key to a pleasant trip for them, for you, and most of all the other passengers. Fellow passengers always give me THE look when they see that they are seating next to my children, but at the end of the flight, they often congratulate our family for having such nicely behaved children.
Bon Voyage.
Simple Activities with Just a Piece of Paper
Print out coloring or activity pages from websites like Education.com or Crayola.com
Print out a map of the US and check off each state that you find a license plate for
Free Roadtrip Bingo print-outs from MomsMinivan
Write a letter to grandma or a friend. Write a journal entry.
Travel Scavenger print-outs from Moms Minivan
Take a crayon, stick a coin underneath a sheet of paper and make a coin rubbing
Bring out the electronics
63. Read, play games, watch a movie on the iPad
64. Handheld game players iPod Touch, Nintendo DS, Leapfrog Leapster
65. Watch a movie on a portable DVD player
66. Listen to music or an Audiobook for Kids
67. Take some pictures or a video