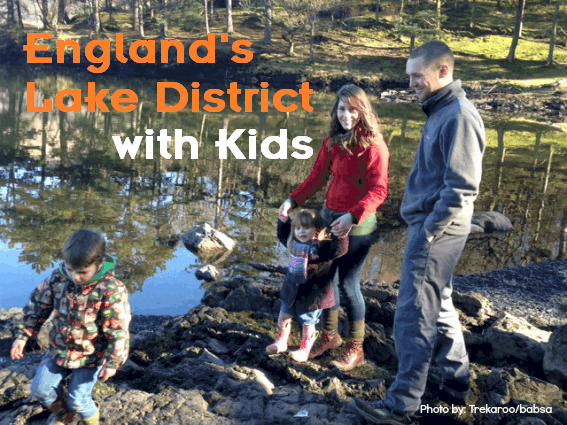 Are you looking for a healing antidote to the chronic over-stimulation endured by so many kids in today's world? Fed up of expensive, artificial entertainment, screens, theme parks and fast food? Well, there's a much-loved (occasionally, over-loved) corner of England where you can step back in time to the era of Beatrix Potter and visit quaint villages, whitewashed cottages, real working farms, waterfalls, and ancient woodland all set against the background of majestic hills and the longest, deepest lakes in England.
In England's Lake District, you won't find Disneyland or McDonald's. There are no bright lights or malls. Instead, you will feel that you have entered the world of Bilbo Baggins and the Shire. Thanks to stringent planning laws,  little has changed here over the centuries and the emphasis is very much on outdoor activities, cosy tea shops, and old-fashioned pubs.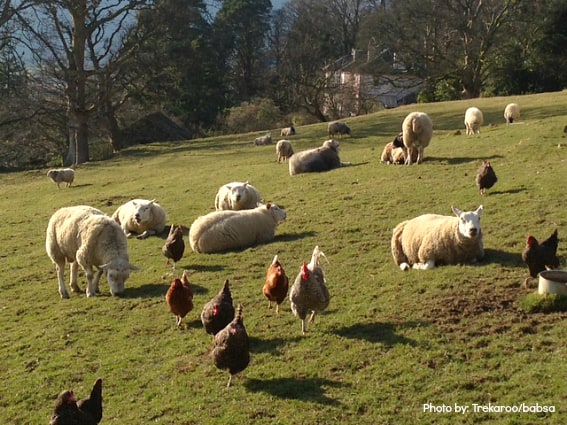 Luke and his family (pictured above) have visited every year in February for the last seven years, always enjoyed good weather (not always the case in this part of the world), and find it a perfect spot to entertain the kids easily and cheaply.
Our family has also visited one part of the Lakes for many years—a lovely town called Keswick. We enjoy the simple pleasures of pebble skimming  on  Derwentwater lake, fishing in the streams, walking amongst flocks of sheep on the hills, and pottering around the villages with their old-fashioned sweetie shops and art galleries. Phoebe (our spaniel) was particularly keen on The Dog and Gun pub where a special menu with doggie meals was available! There is a twice-weekly food and craft market in the town, a climbing wall, bike hire shops, a tiny cinema (where you make your own coffee!), and the gorgeous Theatre by the Lake. Down by the water, you'll find a selection of rowing boats, friendly ducks, and an old wooden steamer that chugs its way round the lake. (Go in December and Santa distributes gifts on the boat.) A pleasure park by the lake offers pitch-and-putt, crazy golf, and a play park—all set amongst tended gardens.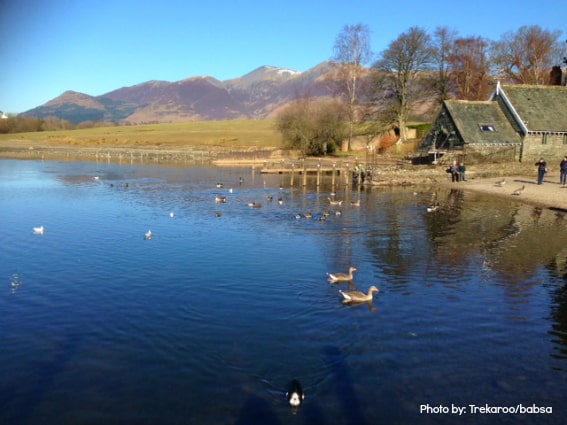 Burn off energy just west of Keswick in Whinlatter Forest Park, which has mountain biking trails and a special wild-play trail for all ages which takes you through nine different play areas including a climbing wall, giant swings, and a secret path. For a real treat book a session at GoApe where the kids can tackle a high-level ropes course set amongst the trees. Further afield, visit the home of Beatrix Potter, Dove Cottage, and the Wordsworth Museum or a host of tasteful attractions in the area.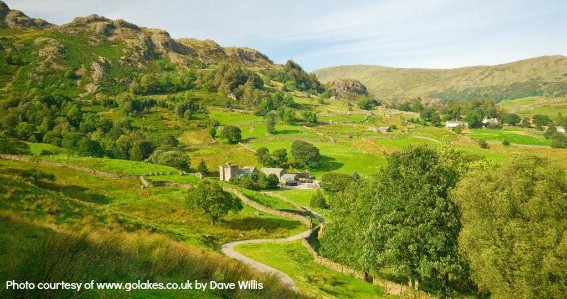 I recommend either renting a typical cottage for your stay here or, if the budget is tight, using one of the camp sites. The biggest rental agency is Cumbrian Cottages or you could try Heart of the Lakes.  The camp site with the best view is Castlerigg Hall where you can hire a caravan or one of their new camping pods, a kind of mini-hut with an electric socket and lighting.  Just up the road is the world-famous Castlerigg stone circle, a mysterious ring of standing stones constructed three thousand years ago whose purpose remains unknown.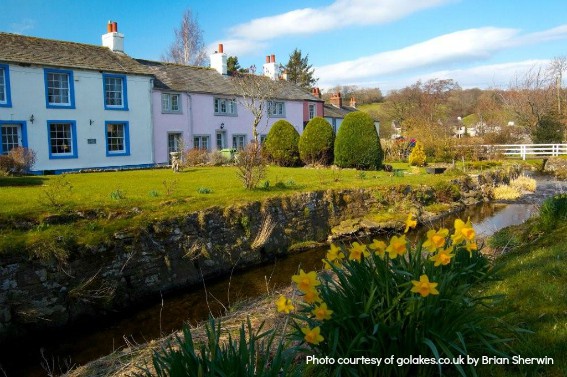 As I said earlier, this is a much-loved corner of Britain—beautiful, low-key, and reminiscent of slower and more graceful way of life.  Best of all, its main attractions (the lakes, streams, hills and woods) are all free—the way things should be for the hard-pressed families of today.