In recent years, Easter Egg Hunts seem to be popping up everywhere with the Easter Bunny making appearances in the most bizarre places. Why, he seems to have dug his way from the farm all the way to schools, malls, aircraft carriers, and even the White House. Which brings me to the question – what do eggs have to with Easter and why do we hunt them down?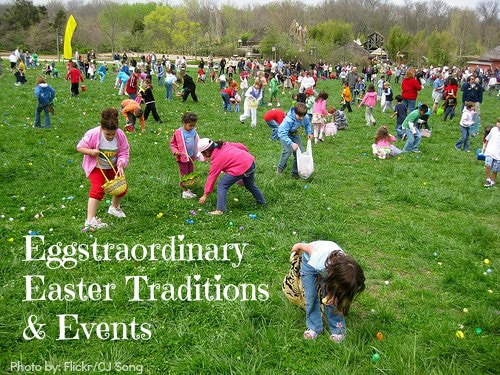 History of the Easter Egg
The history of Easter has it's roots in both pagan and Christian celebrations. Christians celebrate the holiday as a time to remember the resurrection of Christ after he was crucified on the cross (on Good Friday). The egg represents new life, which is what the resurrection means to Christians. Pagan traditions celebrated spring and new life around Easter. The egg and bunny were symbols of fertility. Over the years, the two traditions seem to have melded together and here we are hunting for Easter Eggs each year.
While many countries celebrate Easter, they don't all involve unleashing toddlers upon a lawn to gather as many Easter Eggs as they can. In other countries, Easter celebrations could mean setting giant bonfires as they do in Sweden, or whipping the lady of your fancy with a pomlázka in Czechoslovakia.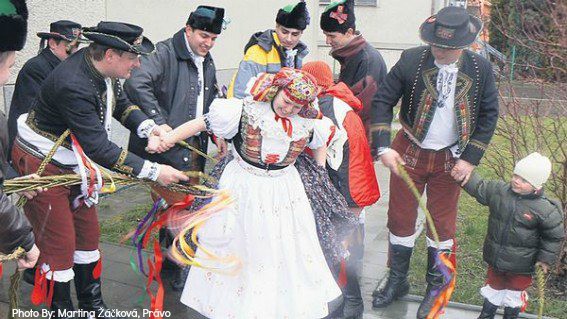 In Bulgaria, you'd meet up with friends at church and have an egg cracking battle. Meanwhile, in the Philippines, Easter celebrations for the most devout Catholics could involve a bloody ritual of real life crucifixions. Yikes! I'm thinking…let's get back to the Easter Bunny.
In this land where big is best, Winter Haven, Florida holds the Guinness World record for the largest Easter egg hunt which consisted of 501,000 eggs, searched for by 9,753 children accompanied by their parents at the Cypress Gardens Adventure Park on April 1st, 2007. In 2012, London threatened to steal the Guinness World record for the largest number of participants in an Easter egg hunt with The Big Egg Hunt, but they were unsuccessful.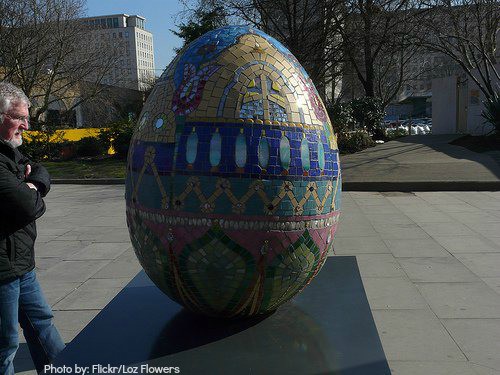 Yet, nothing quite comes close to the most sought after Easter celebration in America…
The White House Easter Egg Roll
In fact, millions of families apply for the lottery to be one of the 35,000 who get to make the south lawn of the White House an Easter playground. The 134 year-old tradition was started by President Rutherford B. Hayes. At the center of the event is the tradition of kids rolling an egg with a spoon in a race across the south lawn. But the festivities involve much more, from story reading to big bands taking the stage. If you're lucky enough to win a ticket, it's a once in a lifetime party to be remembered.
New York Easter Parade
While there are lots of Easter egg hunts and festivities going on in New York City, the New York Easter Parade along 5th Ave (between 49th to 57th) is growing in popularity. An informal parade of wacky and bizarre bonnets and costumes are donned by the colorful characters of the city. For those with tween and teens who have outgrown Easter egg hunts, some people watching at the New York Easter Parade is a different way to spend Easter Sunday.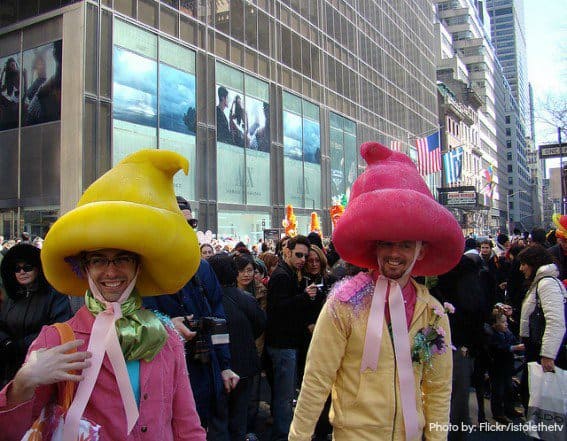 Copper Mountain Easter Egg Hunt
It's Easter and you can't decide if you should spend the weekend egg hunting or skiing.  At Copper Mountain Ski Resort in Colorado, you can do both. As the largest Easter egg hunt in Colorado, the resort hides 50,000 eggs to be found by kids in varying age groups. Even the 12 and ups can roam the mountain hunting for 100 prized eggs. Prizes include season passes and ski gear.
Other ski resorts around the country host similar events:
Eggstraordinary Egg Hunt and Train Ride at Roaring Camp
I'm not sure what trains have to do with Easter, but there are many railways across the country that will chug you off to visit the Easter Bunny and take you to destination Easter Egg Hunts.
At Roaring Camp and Big Tree Railroad in the Santa Cruz mountains, the Eggstraordinary Egg Hunt and train ride is your ticket to Bear Mountain where thousands of chocolate eggs have been hidden by the Easter Bunny.
Other Easter Egg Hunt Train Rides:
Flashlight Egg Hunt at Knoch Knolls Park
Got older kids who still enjoy hunting for eggs, but need a bit of a challenge? Egg hunts in the dark are growing in popularity. The Flashlight Egg Hunt at Knock Knolls Park in Naperville is a great way to provide the 12 and up crowd a different way to hunt for Easter eggs.  Everything is more exciting when it's dark and you've got a flashlight in hand.
Flashlight Easter Egg Hunt and Movie in the Park at Old Settler's Park – Round Rock, Texas