On Thursday, Disney World opened Disney's Art of Animation Resort, a property celebrating four of Disney's most beloved animated films. The first phase to open was the "Finding Nemo" phase with the three other phases opening throughout the summer- "Cars" on June 18th, "The Lion King" on  August 10th, and "Little Mermaid" on September 15th.  Once completed, the property will feature 864 rooms and 1120 family suites.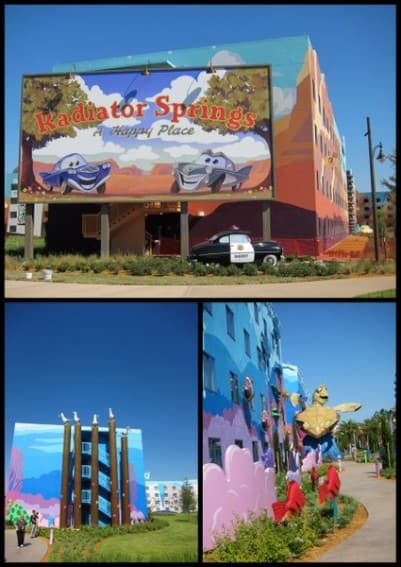 On a recent visit to Disney World, my kids and I were able to tour a portion of the new property and get a glimpse of one of the new family suites. The property is vibrant and in true Disney fashion, the magic is in the details. Guests enter the world of animation, beginning with giant cells and sketches on the buildings' exteriors and continuing with pencil drawings of Ariel, Simba, Lightening McQueen and Nemo  as well as a colorful chandelier composed of 77 animation storyboards in the dynamic Animation Hall lobby.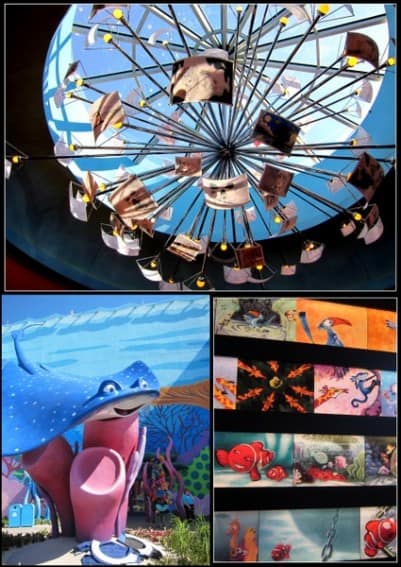 The character theme is carried into the rooms from the bedspreads to the furniture. What kid wouldn't want to eat breakfast at an aquatic themed table that converts into a Murphy bed?  Oh yes, that's right, the table folds up to make room for a bed! As a major proponent of booking suites while traveling with kids(for sanity's sake), I found these new family suites to be ideal for those who like space. Each suite features two separate bathrooms, 3 separate sleeping areas (sleeping 6 total), and a kitchenette. Since the Art of Animation Resort has been designated a "Disney Value Resort" rooms will be less expensive than at higher tier resorts with general rooms starting at $94 and suites at $249.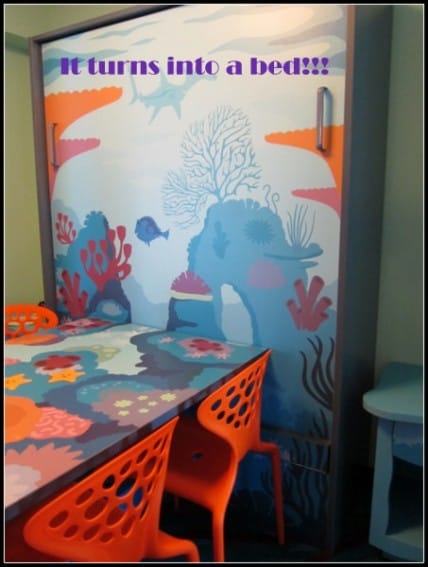 Ready to experience Disney's Art of Animation Resort for yourself?

My kids' fell in love with the "Big Blue" pool, which is decked out in "Finding Nemo" theme. It is the largest Walt Disney Resort swimming pool and features a kid-friendly beach entry, a splash play area, and a small playground. A giant-sized Mr. Ray with a 27 foot wing span watches over poolgoers as well as a massive Crush who looks like he is chillin' in the EAC.  And if all that wasn't cool enough, Disney had to top itself by adding an underwater sound system which pipes in music and messages from the Finding Nemo characters. I can't wait to read reviews from Trekaroo members who get to experience it firsthand!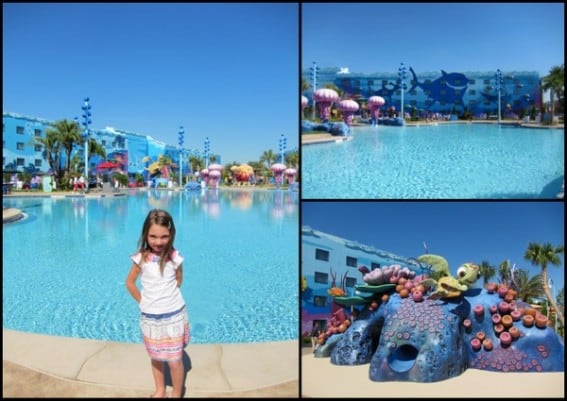 What is your family's favorite Walt Disney World hotel? Share your scoop and write a review!
---
Travel with kids to: CA |CO | DC | FL | HI | IL |MA | NC | NY | OR | PA | TN | TX | UT | VA | WA