Last Updated on
Trekaroo generates revenue from purchases made through links to our partner brands.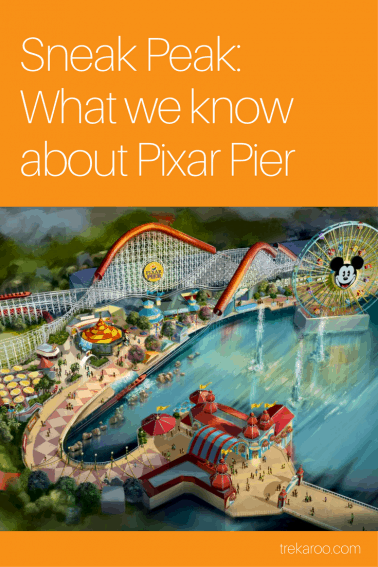 Wondering what type of Pixar-themed fun is coming to Disneyland and Disney California Adventure this year? We were too. Let us know what else you are wondering. We'll keep this article updated as we learn more about Pixar Fest and Pixar Pier.
Pixar Fest: Starting April 13, 2018
Disneyland and Disney California Adventure will celebrate its first ever Pixar Fest, a celebration of all things Pixar, starting April 13, 2018. Here's what we know (and stay tuned, we will keep this updated).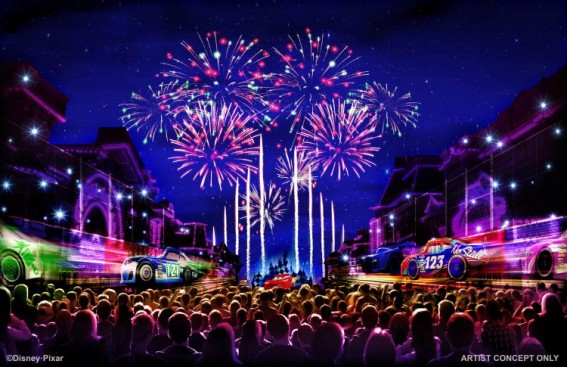 Together Forever – A Pixar Nighttime Spectacular
A new fireworks show will premiere for Pixar Fest, Together Forever – A Pixar Nighttime Spectacular. Renderings (shown above) showcase Main Street racing with Cars, indicating that this show will also utilize the amazing projection mapping used on the last few shows.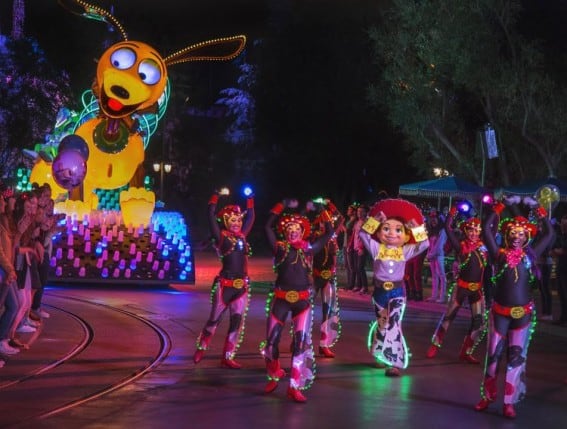 Pixar Play Parade & Paint the Night
Two popular parades will swap parks this spring during Pixar Fest. The Pixar Play Parade will take to the streets of Disneyland Park for the first time while Paint the Night heads to DCA. New features are being added to both parades, likely to showcase up-to-date Pixar favorites.
Limited-time Pixar-themed Family Fun
The Sunset Showcase Theater in Hollywoodland will feature a limited run of Pixar shorts, on a rotating schedule throughout the festival. Paradise Gardens, also in Disney California Adventure, will feature live Pixar-entertainment, character meet and greets, and crafts for the kids.
Food, Beverage & Merchandise
Pixar Fest will usher in a brand new selection of food, beverages & merchandise, all themed with your favorite Pixar pals in mind. Pin this article, we will update you on all of these options when we know more details.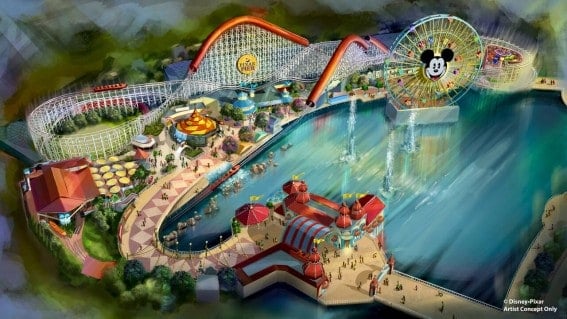 Pixar Pier: Opening June 23, 2018!!
Disney California Adventure's Paradise Pier will receive a complete update and remodel with the opening of Pixar Pier, coming summer 2018. The area will feature four "neighborhoods," all highlighting different Pixar themes.
Neighborhood One: "The Incredibles"
Closures: California Screamin' is now closed
California Screamin', the backdrop rollercoaster of Paradise Pier, will rebrand for this transformation as "The Incredicoaster," dropping your family into an action-packed adventure to save baby Jack-Jack. The coaster track seems to be staying the same, although character figures, lighting, and special effects are being added to the ride, as well as a loading area inspired by the Parr family's mid-century-modern-style home.
Note: An Incredibles-themed parade float will join Paint the Night this June as well!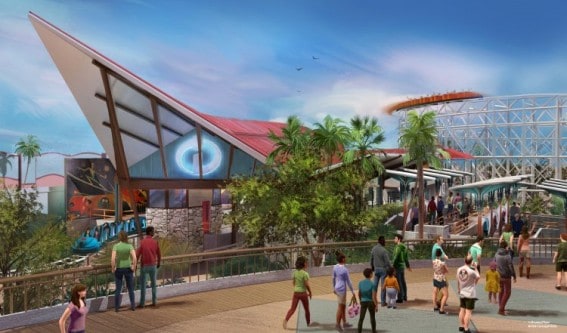 Above: Artist's rendering of the new loading zone for DCA's "Incredicoaster," opening summer 2018
Neighborhood Two: "Toy Story"
We don't know much about neighborhood two yet, although it will be themed "Toy Story" and will be developed around the already existing Toy Story Mania! attraction.
We will keep you posted on King Triton's Carousel, which sits adjacent to Toy Story Mania and across from California Screamin'. The ride is still operational, but there are only rumors on how it will be re-branded. Toy Story Mania! also remains open to park guests.
Neighborhood Three: "Inside Out"
We know even less about the third neighborhood, inspired by the recent Pixar film, "Inside Out." Official releases say that this neighborhood will boast a new family-friendly attraction, but no details have been released.
Neighborhood Four: Pixar Friends
Closures: Mickey's Fun Wheel, Games of the Boardwalk, & Sideshow Shirts are now closed
The last of Pixar Pier's neighborhoods will showcase a hodge-podge of Pixar stories. Mickey's Fun Wheel will keep its iconic Mickey face (hurray!) but each gondola will boast a Pixar character. The current, "Games of the Boardwalk" area will also be re-branded with Pixar-themed games, including characters from  "A Bug's Life," "La Luna" and "WALL·E."
Although not confirmed, an image released by Disney Parks Blog of a working model of Pixar Pier shows what appears to be a performance area with stage in this section of the pier.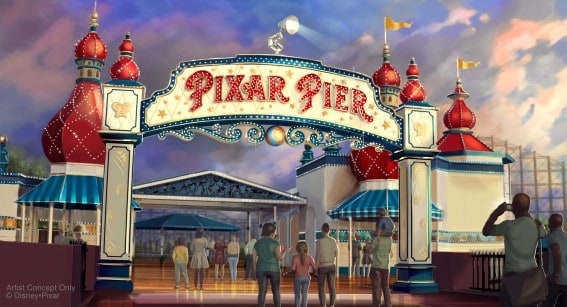 Miscellaneous Updates
Ariel's Grotto & the Cove Bar- Both are closed for updating and transformation into a Pixar-themed lounge with Paradise Bay views. There is no word on if another character dining experience will be offered here or in another park location.
Paradise Park – The north side of Paradise Pier will not undergo transformation. This includes Paradise Gardens restaurant area, the Silly Symphony Swings, Jumping Jellyfish, Goofy's Sky School, the Golden Zephyr, and The Little Mermaid – Ariel's Undersea Adventure. The land will be called Paradise Park after Pixar Pier opens this summer.
Pixar-Themed Attractions & Adventures at Disneyland and Disney California Adventure
In addition to the changes coming to the parks, here is a roundup of all the great Pixar-themed rides and attractions in the parks.
a bug's land
Buzz Lightyear Astro Blasters
Cars Land
Finding Nemo Submarine Voyage
Monsters, Inc. Mike & Sulley to the Rescue!
Toy Story Mania!
Turtle Talk with Crush
Shows (World of Color and Fantasmic! both feature cameos from Pixar pals)
Character Meet & Greets