Last Updated on
Trekaroo generates revenue from purchases made through links to our partner brands.

Disney California Adventure Tips for First Timers & Newbies
WHEN YOU ARRIVE AT THE PARK

Timing Your Day
If your goal is to tackle Disney California Adventure and you want to get a FASTPASS for Radiator Springs Racers, the most popular ride inside DCA's Cars Land, get in line in front of California Adventure early and send someone in your party with all of your tickets to get a FASTPASS for Radiator Springs Racers immediately. The FASTPASS station is located just before the entrance to Bugs Land and across from the Wine Country Trattoria. FASTPASSes are often gone quickly and the regular line is long so make it a priority. On May 27, 2017, Guardians of the Galaxy- Mission: BREAKOUT! is scheduled to open and will surely become the park's most popular ride at that time. This ride replaces the Tower Of Terror ride and will likely have a FASTPASS when it opens so be sure to grab this one early as well.
After grabbing a FASTPASS for either Radiator Springs Racers or Guardians of the Galaxy- Mission: BREAKOUT!, spend some time enjoying rides that don't have FASTPASS but do get quite busy as the day progresses, such as Toy Story Midway Mania and Mickey's Fun Wheel. It is also worth noting the Soarin' has been updated. The ride no longer takes passengers over California; now the adventure heads to iconic places all over the globe. Expect to wait in longer lines for this newly updated ride. As always, FASTPASS is the way to go.
Handy Tips for Popular Attractions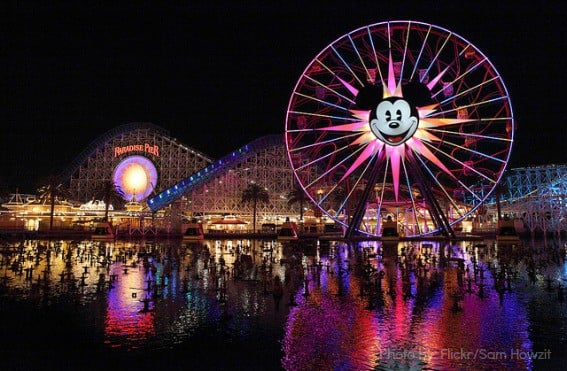 If you want to see World of Color (which you definitely should), don't expect to be able to walk right up and get preferred viewing right before the show. Without preferred viewing you will likely have to suffer through a show with an obstructed view. FASTPASSes for preferred World of Color viewing are available when the park opens at the machine is located by Grizzly River Run. The only other way to receive preferred viewing is to purchase a special dining package inside California Adventure. There are a few different options including a picnic dinner ($15.99), which can be ordered online ahead of time at a discount. Preferred viewing passes also come with the pre fixe lunch or dinner at Wine Country Trattoria, as well as a la carte dinners at Carthay Circle Restaurant. Reservations can be made by calling (714) 781-DINE up to 60 days in advance.
The Redwood Creek Challenge Trail is an excellent spot to have kids run off some energy and get all those wiggles that have been stored up from waiting in line out of their system. It has a nice, quiet, forested vibe and plenty of obstacles for the kids to climb on. I love how far away the crowds feel.
The Animation Hall in Hollywood Land (near Turtle Talk with Crush and Animation Academy) has huge screens which constantly show scenes and play music from Disney Classics. It is the perfect place to relax and enjoy the air conditioning. I have seen many kids napping in strollers here.
Frozen- Live at the Hyperion is the sort of 60-minute Broadway caliber musical that people pay lots of money to see. This is your chance to take your kids to a real musical without having to worry about them being kids. Make time for it.
Princess Dot Puddle Park in Bug's Land is a great splash area for the kids to play in on hot days but be warned: kids must wear shirts and shoes (just like 7/11!) so bring your rash guards and flip flops.
Where to Go with Baby
There is a Baby Care Center next to The Bakery Tour in the Pacific Wharf. It offers similar amenities and items for sale as the one inside Disneyland including extremely clean changing tables, shelves to hold your gear, small toilets for potty training kiddos, high chairs, and a quiet place to nurse. Cast members will even heat up baby food or formula for you! Diapers, ointment, baby powder, Pull Ups, wipes, pacifiers, formula, baby food, and Children's Tylenol are all available for purchase inside. Why don't they have these places everywhere? Disney definitely knows how to keep moms happy! Fun fact: the Pacific Wharf Cafe has real San Francisco sourdough. So yummy!
A Few Notes on Dining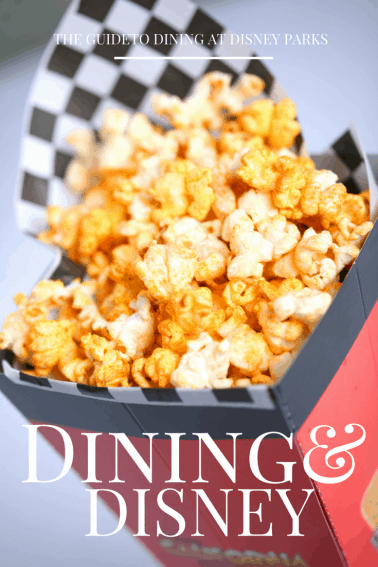 The Corn Dog Cart in Disneyland is extremely popular and for good reason, they are the best corn dogs ever, but the exact same corn dogs are served at Corn Dog Castle and the line is much shorter. The Corn Dog Castle is in between the Little Mermaid and Goofy's Sky School.

Click next for best practices & general tips on visiting