We are reader-supported. When you buy through links on our site, we may earn an affiliate commission.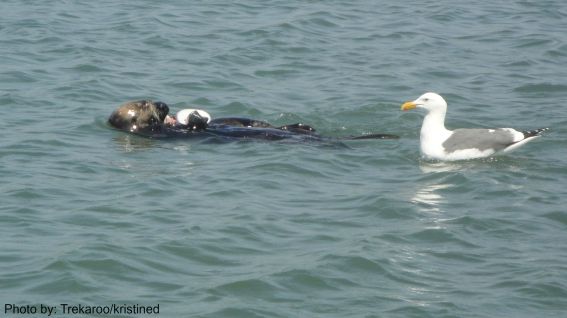 If you have ever pointed your car down California's Highway 1 toward Monterey, you have seen the towers of the Moss Landing Power Plant crop up in the distance then grow larger and larger until you pass through the small town and leave them in your rear view mirror.  I've been doing this for years completely unaware of what I was missing — a little gem of a fishing village located practically in my backyard!  Let my story save you from making the same mistake because there's quite a bit for families to discover in Moss Landing, and it would be a shame if yours missed out.
So let's discover this charming and quirky little place that boasts vibrant fishing and agricultural industries, and offers a rare opportunity to slow down, and take in the peaceful pace of small town living in harmony with nature.  Welcome to Moss Landing. Here's what you must check out during your visit.
Get Acquainted with William Shakespeare
The Shakespeare Society of America  was the first place my children and I stopped on Moss Landing's main drag.  The proprietor's enthusiasm for the works of Mr. Shakespeare was infectious.  Moments after we'd entered the building he had my kids dressed as knights, members of the royal court, and even a court jester.   They were intrigued by models of the Globe Theatre, and books of artwork connected to different Shakespearean productions.  The society has an extensive collection of rare books, museum ready memorabilia, and artwork.  My oldest was captivated by a 400-year-old book of scenes from "A Midsummer Night's Dream". My youngest received a lesson on how his favorite cartoon was influenced by "The Tempest".    The excitement instilled in them was an amazing thing to behold.  By the end of our visit I could not help but wonder why I hadn't introduced them to Shakespeare sooner.
Go Horseback Riding on Moss Landing Beach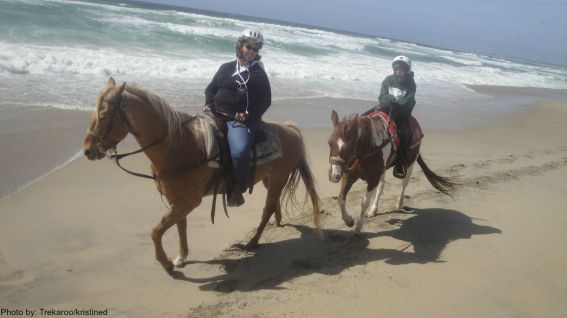 The Monterey Bay Equestrian Center regularly meets prospective riders out at Moss Landing Beach for a guided ride. An hour long trot along the pristine sands of this beach is a great cure for the stresses of modern life or whatever ails you.  Birds soar through skies then skim the gentle roll of the waves as they make their way toward the sand dunes.  Breathe in that cool crisp sea salt air and let the wind blow through your hair leaving the scent of this heavenly beach on your clothing.  This is an experience you'll want to take with you and relive again and again.
Embark on a Safari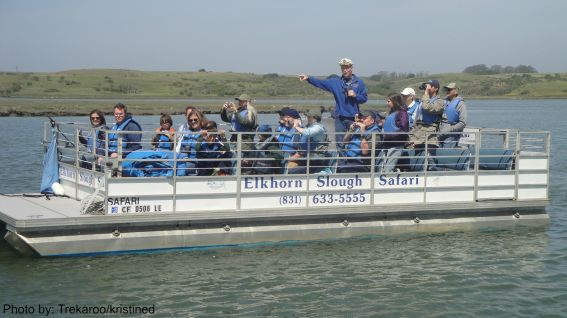 The Elkhorn Slough Safari is a Moss Landing must do!   My kids raved about this activity for days afterwards.  Set in one of California's most wildlife rich coastal wetlands, you are assured to see otters, seals, sea lions, wharf seals, shore birds and much more.  Captain Yahn Gideon's 27-foot pontoon boat departs from the Moss Landing Marina several times a day and takes passengers on a two-hour tour of the slough.  We saw so many animals in this natural habitat it was incredible!  Just imagine seeing a mama otter swimming through the water with her baby on her chest or birds sucking worms from the wet muck of the water line and being close enough that you feel part of the scene.   This isn't just a viewing expedition either.  It is designed to be interactive and engaging.   A naturalist comes along to provide an in-depth educational look at the slough's ecology, and share stories about the area through an array of maps, graphs, images and games.   My youngest earned a junior naturalist certificate before the boat came back into the harbor!
Places to Eat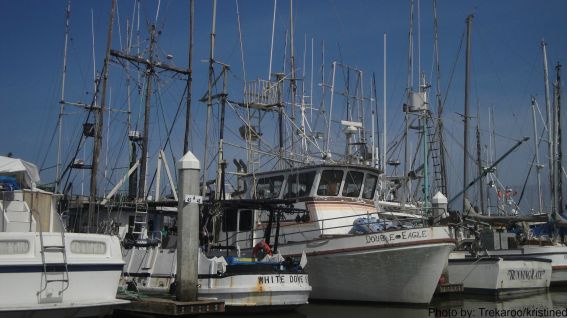 All of this exploring is bound to make you hungry.  Here are a couple of establishments that my family highly recommends.
The Haute Enchilada is Moss Landing's epicenter of art, culture, and fine food.  The atmosphere is colorful and fun.  Art lines the walls of the restaurant and the adjacent galleries.  It is not uncommon for a steady stream of regulars to stop in and be greeted by name.  The food is delicious; the music is lively, and once the restaurant's new social club is in full swing, dance will be added to the mix.   Tango, flamenco, and salsa lessons will have the clientele heating up the place quickly.  Don't miss the desserts. They are out of this world!
The Moss Landing Café  is casual and charming.  You can actually get a representative sampling of locally grown fare on a lot of the plates served here.  Due to its proximity to the Artichoke Capital of the World (Castroville), the café is famous for its deep fried artichokes.  Just like other restaurants in the area, much of the seafood served is caught from boats parked in the Moss Landing Harbor.  Go early. This place is crowded and for good reason.   The delicious fresh food and the welcoming atmosphere make it a magnet for hungry patrons.  Don't be deterred if you show up during a busy time, it is worth the wait!
What I've listed is merely a sampling of what Moss Landing offers families.  There is so much more to explore in the way of restaurants, farm fresh roadside stands, shops, and beautiful beaches.  Don't make the mistake I did repeatedly and rush through on the way elsewhere.  Stop, slow down, and enjoy this town that is steeped in nature.
Disclosure: Thanks to the Monterey Convention and Visitors Bureau for hosting my family. Although my family received complimentary lodging, dining, and activities, my reviews are always my own opinions and are not influenced by staff or its affiliates.