I think we hit the jackpot on the ultimate travel tip here at Trekaroo! Our Guroos hail from sea to shining sea, yet despite the number of kids they have or whether they prefer a luxury destination or a camping trip, many of them had the same advice for the best travel tip. For 5 years now, our team of Destination Guroos have volunteered their time to add new content to Trekaroo, secure lots of fun activities for Superoos (and for their own families), and have helped write numerous submissions for this blog that highlight seasonal, local, and perfectly awesome activities to do with your family around the country. There are still regions of the USA and Canada that could use a Destination Guroo so if you are interested, be sure to read to the end of this article.
Let me take you on a counter-clockwise tour of the United States so you can meet our amazing Guroos, find out the insider scoop on what to do in their hometown, and find out what the best travel tip is. You'll find some more amazing advice along the way!
Pacific Northwest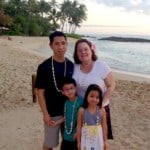 Carrie Yu (adorablyconfused) has found the gems of the Pacific Northwest and can keep families smiling through the rain with her expert tips on exploring Seattle, Vancouver, Portland, and all the beautiful corners in-between. She has been our Pacific Northwest Guroo for over 3 years but has successfully taken on other roles such as our Facebook master. She loves traveling, especially to sunny places with her family of two kids under eight.
Best Travel Tip: "Don't think you have to go far from home to find a great family trip. Even though we've traveled to lots of fabulous faraway places, some of our favorite memories are from trips to nearby small towns or cities. We've tried new restaurants, played on playgrounds, hiked trails, and stayed at nice hotels, all without lots of cost to get to the destination. There's something unique and fun to see no matter where you are!"
Best Recommendation for friends coming to town: "Yes, it rains a lot in Seattle during the winter, but we have glorious summers that aren't too hot. And during the rainy months, just bring a jacket with a hood! We have something to do no matter what your travel style is. Our city has museums, access to skiing and snowboarding, amazing hiking trails, fantastic food, and tons of kid-friendly places to visit. We have beaches within a 15 minute drive of downtown, or you can hop a ferry and explore one of our nearby islands."
What you are an expert at: "I'm not an outdoorsy person, so I tend toward the more glamorous travel. But I excel at finding ways to save money while we travel, whether it's finding a home rental rather than an expensive hotel, finding a fancy hotel that might be in a place that people don't think to travel for fun, or tracking down coupons and discounts. My other area of expertise is visiting all-inclusive resorts and reading books while people bring me fruity drinks."
Carrie has a few favorite fruity-drink destinations such as Jamaica and Cancun, but she is especially proud of her bike-riding adventures in beautiful Whistler, BC.
Northern California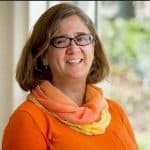 Kristine Dworkin (kristined) has kept us laughing and inspired for the past five years as one of our original Guroos. She brings with her a great sense of fun mixed in with some incredibly practical and helpful tips. She is also the mom to a special needs child and writes from a perspective encouraging to so many Americans whose children's needs are diverse and unique. Her two children, ages 11 and 14, keep her exploring the world around her.
Best Travel Tip: "Let go of the itinerary now and then and simply go for a walk. The best discoveries in a new city or country are often made by simply wandering around."
Best Recommendation for friends coming to town: "I like to take visitors to the West Bluff Picnic Area and Beach in San Francisco's Presidio. It's a great little beach with views of the Golden Gate Bridge, Alcatraz, and the city skyline. It's a fantastic place to picnic, fly kites, and spend an entire afternoon. I also love the areas where North Beach (San Francisco's Italian neighborhood) and China Town begin to run together — this is near Columbus Avenue just before Broadway. To me, it's representative of the diversity of this city. Honestly though, there is so much to see in the San Francisco Bay Area — wine country, the coast, the hip edgy East Bay, and the techie South Bay, and more. I have enough information amassed to keep guests here much longer than they may have intended to stay!"
What you are an expert at: "I'm not sure I would classify myself as an expert on this but some friends have said that I have become a great resource and inspiration for traveling with a special needs child. I am humbled that anyone would think that way about me! My son has autism and while he's high functioning, it can be a challenge to travel with him. He has a fear of pigeons (the mascot of every urban center), he can't enter any venue with any sort of stealth, and he can't stand the sight of any gun or cannon (a regular sight at a lot of historic spots), but I couldn't imagine not taking him along. I'm very proud of how far he's come because of the power of travel: Why We Travel: We Are Part of Something Bigger Than Labels."
Kristine's articles are full of insight and expertise – plus the fun of traveling with dogs. Look to her for everything you need to know about San Francisco, Tahoe, San Jose, and so much more.
Southern California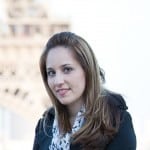 Elizabeth Bickford (ebickford) has jumped into the role of the SoCal Destination Guroo over the past year and has been traveling to all the fun destinations from San Diego to Hollywood with her daughters ages four and six. From tasting Butterbeer and riding The Flight of the Hippogriff at The Wizarding World of Harry Potter to sleeping at over six hotels near Disneyland, she is our expert on all things fun in Southern California.
Best traveling tip: "Flexibility is key! The real art is finding the right mix between flexibility and thorough planing. I like to have several options in my back pocket throughout a trip. If we encounter a road block we can already have two new paths in hand!"
Best Recommendation for friends coming to town: "I am lucky enough to be born and raised in San Diego, CA. The first thing I say to my family and friends who are visiting is, 'Let me show you the town first hand.' I love sharing my home with my friends, my family, and the world!"
What are you an expert at: "I am an avid researcher, which proves helpful in planning in all forms. With a degree in psychology; research is my best friend and passion. I love using my research for travel to create master itineraries!"
Elizabeth's expert contributions on the Trekaroo blog include a Guide to the Wizarding World of Harry Potter, a Disneyland Hotel Guide, and Tips for Hotel Dining with Kids. Check out Elizabeth's passport to see all her San Diego recommendations.
Four Corners States – AZ/UT/NV/NM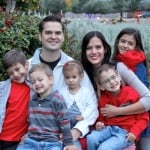 Tiffany Vaughn (TVaughn) has a great desire to check out all the beauty in the southwest corners of America and we were thrilled when she joined our team. Her experience living in Utah and now Arizona and traveling with five kids under 10 makes her our 4 Corners expert!
Best Travel Tip: "Check online for discounts before heading to a major (or minor) attraction. There is always a way to save – you just have to find it."
Best Recommendation for friends coming to town: "Phoenix is a great place to visit in the winter and spring months. I always recommend hiking around the beautiful desert mountains, especially Hole-in-the-Rock at Papago Park. If you come in the summer or fall, I suggest lots of swimming pools and splash pads."
What you are an expert at: "I'm pretty good at finding freebies and cheap activities around town. I've been told by friends they peruse my facebook page when trying to find local deals or birthday discounts."
Tiffany shares her knowledge on finding accommodations for large families and tips for potty training while traveling plus lots of tips on visiting Yuma and Phoenix, AZ.
Texas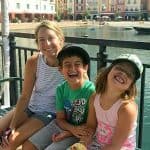 Tarlie Harris (thetripfairy) jumped onto our radar in 2015 as a mom who loves to travel as much as possible. She loves taking educational trips with her two kids under the age of seven, and showing them the world. From Austin, to a home share in St. Louis, to NYC, this mom is eager to share her tips with us.
Best traveling tip: "Always have a plan, but don't be afraid to ditch it along the way! I think doing some research before your trip is vital. No one wants to be on vacation looking around thinking "ok, what are we doing?" or "where should we eat?" At the same time, you don't want to be married to your schedule either – lacking all spontaneity and surprise. So, I find it is best to head somewhere with a pretty detailed plan and then let things flow naturally around that plan."
Best Recommendation for friends coming to town: "If my friends are coming to visit Austin with their kids, the first thing we would do would be to hike the greenbelt followed up by an early dinner at the Midway Food Park."
What are you an expert at: "I don't consider myself an expert on anything besides my children! My passion outside of family travel is music. I see a live show at least once a month, often times more like 2-3 shows a month depending on the season. I also make killer playlists for every kind of occasion and taught a class on Jazz composers at our homeschool co-op. I have a website, thetripfairy.com, where I blog about our family travel and offer custom travel planning services.
Tarlie's first article on Trekaroo showcases her expertise – Top 10 Things to do in Austin with kids. Stay tuned for more greatness!
Southern States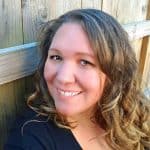 We have been excited to welcome Jordyn Coffin (AlmostSupermom) to our Guroo team this last year as she brings a wealth of knowledge and excitement about Georgia and the beautiful South. Her eagerness to travel with her six kids, homeschool, and share those with us make her an expert we turn to for inspiration and advice.
Best Travel Tip: "Don't over schedule! Allow your family to be spontaneous on vacation. Some of our best travel memories were created when we just went somewhere on a whim based off a local's suggestion."
Best Recommendation for friends coming to town: "If you are coming to Atlanta, a visit to Stone Mountain is a must do! Breathtaking views, a stunning laser light show, and tons of family activities and events, Stone Mountain is a unique experience that your whole family will love!"
What you are an expert at: "In addition to my Guroo role I'm also a professional photographer. Discovering and photographing the timeless details in life is my passion, I feel naked without a camera in my hand."
Jordyn has been creating resource guides for homeschoolers. Check out her field trip guides for Nashville and Atlanta. Get parenting advice, yummy recipes, and more travel destinations on her blog Almost Supermom.
Florida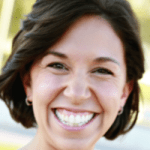 Marisa Langford's (tampamama) sparkling personality and passion for travel and healthy living with kids helps keep Trekaroo humming. She just spent some days at Walt Disney World discovering all the new summer events and has some great inside tips for us. She loves getting outdoors with her four kids under the age of 10 and is our go-to-expert for all things Tampa Bay, Orlando, and secret beaches in Florida.
Best traveling tip: "A bag for everyone! Traveling with six suitcases, four kids and two adults just means I have to stay very organized! I love each of the suitcases we have purchased for the kids because that becomes the place for all their things and they are responsible for keeping their items organized. It just makes hotel life easier too!"
Best Recommendation for friends coming to town: "In Tampa, I have a few must do's when you come to visit! Our downtown area has grown and has become very walkable because of the new Riverwalk that has recently been completed! Dinner at Ulele, followed by a WaterTaxi ride on the Hillsborough River into downtown Tampa where you can get off and enjoy the view at The Sail Pavilion and then walk to your hotel, The Marriott Waterside. The next day, a Busch Gardens adventure day and an evening trip to see the sunset over the Gulf of Mexico at Pass-a-Grille beach! Stay the night at the beach at the Lowe's Don Cesar. Tampa Bay is beautiful and I'd love to give you a tour if you ever come to town!"
What are you an expert at: "Besides being a travel 'Guroo' with Trekaroo, I've been a Girl Scout leader for 5 years leading two troops! Since a Girl Scout motto is 'always be prepared' I seem to have a knack for preparedness and organization! I am a contributor to a local Tampa Bay TV station where you can find me talking organizing, parenting, tips & hacks and family travel (of course)! My friends like to say I'd be their plus one should they ever be stranded on a desert island!"
See Marisa's bubbly personality light up the TV as she shares her tips organizing the back-to-school chaos.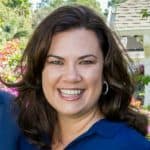 After being a Superoo for quite a few years, Jennifer Parkerson (BeachMom) joined our team to beef up our Twitter game. When we realized she had a wealth of knowledge about homeschooling and field trips as well, we were eager to have share that with us. Traveling and homeschooling her two boys, ages 8 and 10 has made her an expert!
Best traveling tip: "Flexibility is the key to a great vacation! Some of our greatest family vacation memories were made because we didn't allow our schedule to rule our fun!"
Best Recommendation for friends coming to town: "There is so much to be had on Florida's Space Coast. Boating, sun bathing, fishing, watching a rocket launch, and enjoying great local restaurants are just a few of the fun and delicious activities to enjoy. The Kennedy Space Center, Brevard Zoo, and Sebastian Inlet are attractions unique to our area that your family will not want miss."
What are you an expert at: "As a homeschool mom, I'm pretty good at adding an educational spin to our adventures. I enjoy bringing our school studies to life during our travels. For example, my son was fascinated with Blackbeard so we made a special trip to the St. Augustine Pirate and Treasure Museum to "meet" this interesting character."
Jen brings the Space Coast of Florida to life and is willing to tell us all the great places to go – even the secret hotels that families will love!
Mid-Atlantic – MD/DC/VA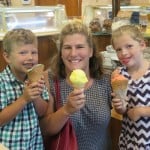 Melissa Moore (Melissa Moore) jumped into Trekaroo with an eagerness to write about all of her excursions with her two kids, ages seven and nine, and she quickly surpassed our top reviewers by writing over 800 reviews. Amazing! A native California girl at heart, she is exploring her new home in D.C. and is now an expert at visiting this amazing part of the country – including the best hotels in D.C!
Best traveling tip: "Pack some stamps for post cards. My kids are a bit young for a travel journal, but they love picking out post cards and writing them to friends and family while we're on the road. Taking a few minutes each night to think about our favorite activities from the day and write them down is a great way to both practice writing and remember our adventures."
Best Recommendation for friends coming to town: "There's no way to schedule too much time in Washington DC – you'll never run out of places to see and things to do. We've been intentionally exploring the nation's capital for almost two years now, and there are still museums, parks and historically important places within an hour of home that we have not made it to yet."
What are you an expert at: "I am far from an expert, but my current project is learning how to properly use my new Nikon D7100 camera that my father gave me last year before our road trip this August to Canada's Maritime Provinces."
Pennsylvania, New Jersey, Delaware, & S. NY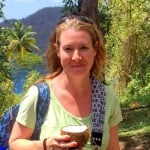 Sharon Rigney (msrigs) has shared her knowledge and expertise of visiting Philadelphia and the surrounding areas consistently with our readers for many years now. We love her expertise of outdoor adventure both in the mountains of Pennsylvania and destination luxury trips with her three kids, ages ten to sixteen.
Best Travel Tip: "Plan for your trip, but don't plan too much. Set up some must-do activities or sights you feel would be most important to you, and then leave yourself time to do little things that add authenticity and simple enjoyment to your trip like sitting in a park and enjoying the local scene, biking along the water or hiking. Sometimes these downtime activities and quiet moments are the ones you and your family will remember the most about your trip!"
Best Recommendation for friends coming to town: "If you come to Philly, be sure to eat at Reading Terminal Market and take in the smells, sounds, sights, and tastes of this unique market. Break up your city trek with a stop along Kelly Drive to watch rowers on the Schuykill River or join the many runners, bikers, walkers, and strollers along the banks."
What are you an expert at: "I am an avid biker and mom to two teens and a tween. We try to add biking in to our vacations whenever we can. I am also a contributor for USA Today's 10Best in Philadelphia."
Something on Trekaroo that I am especially proud of is this article on Grenada. I arranged the trip myself, secured two hotels, activities and meals, and had a great time learning about the area and immersing myself in the culture of the island. Writing the article was a fun way to tell the story of my trip there.
New England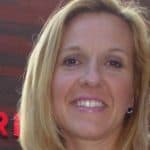 Michelle Brennan (meb123) is one of our founding Guroos and has been dispensing wisdom about the New England states for over five years. With her family of three kids, ages 10-14, she shares her experiences that are rich in history, culture, and fun family activities. And even some bugs that they discovered along the way!
Best Travel Tip: "The first: Don't think you need to make travel plans to where everyone else goes. Our experience allows us to believe that the best trips are those of discovering a 'new' off-the-beaten-path place. Secondly, when planning, get your kids involved. They look forward to having a stake in the process and seeing what they have researched."
Best Recommendation for friends coming to town: "If someone is coming to New England and wants to know what to do I tell them they need to be ready for outdoor adventure. We have beautiful mountain areas as well as ocean and lakes to discover along with copious amounts of history including native, pilgrim, and revolutionary themes. Every state has something to offer."
What you are an expert at: "While I love travel both inside and outside of New England I also feel I am an expert planner, science discovery maven, and 'medicine' mom."
Michelle truly is one of our experts on safety while traveling with kids. Be sure to use these resources on foreign travel immunizations and packing a first aid kit for babies and toddlers. Don't miss her sweet story on experiencing maple syrup production!
Mid-America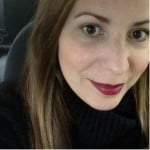 Karyn Locke (Karyn Locke) has been our Mid-America Guroo for the past two years and loves road tripping with her family all over the country. Although from a teeny town in Ohio, she considers Pittsburgh her "big city." She can recite Walt Disney World tips and ways to save money in her sleep- and has recently been on KDKA's Pittsburgh Today Live chatting about free things at Walt Disney World.
Best Travel Tip: "Visit popular destinations during their off seasons. Not only are room rates much lower, you'll find less crowds and additional perks."
Best Recommendation for friends coming to town: "Pittsburgh is a water-loving city and so many family-friendly activities take place around its rivers! The Three Rivers Regatta, Just Ducky Tours, and even an actual submarine at Carnegie Science Center are perfect for families with children of any age."
What you are an expert at: "My family and friends love asking me tips about Walt Disney World and Universal Orlando Resort and how to plan an affordable vacation, must-see attractions, great dining experiences for families, and any other question you can think of!"
Karyn is a well-known expert of Disney and Universal in Orlando. Find all the best top spots to visit for the Ultimate Harry Potter Fan. Want more information about all things Walt Disney World? Karyn's travel and lifestyle blog features new Disney stories every week!
Midwest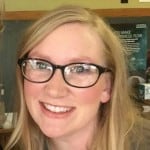 Amanda Williams (will1494) brings a quick wit, intrepid spirit, and enthusiasm about finding out what really works for families especially when it comes to the perfect gear. She brings this expertise from traveling with her two boys ages five and one. She was a natural choice in covering the great Midwest from her stomping grounds outside the Twin Cities of Minnesota.
Best Travel Tip: "Pack a sense of humor is a cheesy saying, but so true! When you travel, especially with young children, something is bound to stray from your impeccable planning. Roll with it. The mishap, as long as its not serious, will become a fond memory. I promise!"
Best Recommendation for friends coming to town: "Whenever anyone travels all the way up to my neck of the woods, I always encourage them to go further. A road trip up Highway 61 just outside of the Twin Cities all the way to Canada (along Lake Superior's rugged north shore) is a trip of a lifetime. It will take you a day, easily, but the experience is one of those little-known treasures in America."
What you are an expert at: Before becoming a Guroo or a mother, I was a wildlife biologist. I'm constantly out and about trying to recall my Latin and poking around in rotten logs and tree cavities with my kids. I guess I'm an expert in curiosity about the world around me! I'm also a gear hound, always reading up on what's next in travel tools, so naturally, I pull double duty as our resident Gear Guroo, too. One of my favorite things during my time with Trekaroo has been planning and executing a 32 day, 6500 mile road trip to Alaska, via Canada and even a stint at sea on a ferry!
Check out Amanda's blogs on Trekaroo with expert gear reviews. Don't miss her insightful article on battling her own Travel Confessions: Fear as well as a favorite guide to finding Minnesota's Best Autumn Color.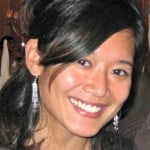 Cheryl Eugenio (trvljunkiefamily) brings her urban knowledge to our team with expert advice on great museums for kids and fun in Chicagoland and surrounding areas. Her love for adventure and exploring with her three kids under five, makes her a valuable resource for all things Midwest whether urban or suburban.
Best Travel Tip: "If traveling with toddlers always have wipes and a plastic bag ready. Long road trip? Divide the trip up with a stop every three or four hours."
Best Recommendation for friends coming to town: "There is tons to do for free in Chicago! Maggie Daley Park and Millenium Park are a must or even Lincoln Park Zoo. Looking for a fun museum? The Museum of Science and Industry is our fav! They have so many hands-on exhibits."
What you are an expert at: "We loved road tripping through the Midwest last summer and I'm proud of our Epic Road Trip from Chicago to Yellowstone! When we are home we love visiting as many kid-friendly museums as we can and I share them on my personal blog O the Places We Go."
Find Cheryl's expert advice on Chicago hotels, museums, Christmas events, and more, but don't miss her outdoor adventures on Family-friendly Midwest Island Getaways!
Lead Guroo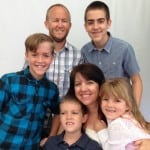 Someone needs to lead all these amazing Guroos and Michelle McCoy (mcfam) has enjoyed that role for the past year. She spends time on the phone with each, chatting about their goals for Trekaroo and encouraging them in their pursuits. She is always on the lookout for people who would be interested in being a Guroo. She still explores the fun in SoCal with her four kids, ages 7-15, and remembers her SoCal Guroo days by still adding more and more reviews and guides.
Best Recommendation for friends coming to town: "Disneyland and theme parks are usually the favorite for out-of-towners, but I like to recommend they get out to the amazing beaches of Orange County such as Crystal Cove. It's too much fun to boogie board in the crystal clear waters, see dolphins swimming by, and explore the tide pools."
What you are an expert at: "I love taking pictures – especially ones of my kids. Instagram is my outlet. I'm no expert at homeschooling, but I work at it every day – trusting God for my efforts."
See where Michelle & family have been and get her inside scoop. Read her blog articles as they are packed full of awesome SoCal fun including the top ten holiday events, and the best things to do in LA with kids. Michelle has loved exploring Laguna Beach and has great suggestions for the best restaurants and what to do with teenagers.
---
Do You Have Guroo Aspirations?
Trekaroo is always on the lookout for other very special families to bring on as Guroos for the rest of the US.
Do you have what it takes? What we are looking for are people who have demonstrated outstanding enthusiasm in sharing what's kid-friendly about their state through their well-written reviews and lists. Each of our Guroos stand out for their self-starter attitude whether it's coming up with super helpful lists, getting the word out about Trekaroo, or volunteering to help build up Trekaroo before we even asked them to. One thing is for sure, these Guroo moms are truly a remarkable group of women who have embraced Trekaroo as their own.
If you think a Trekaroo family has the enthusiasm and chops for this role, we would love to hear from you in the comments below. Also, start acting like a Guroo and you can be sure you'll catch our attention in no time at all.
In particular, we're actively on the lookout for Guroos in the following areas:
Canada (all provinces), Colorado, Hawaii, North Carolina, Montana, Kansas, Missouri, New Mexico, Indiana, and Kentucky.
Best Travel Tip of All Time
All of our Guroos were asked for their best travel tip independently. Surprisingly, many of them seemed to echo the same sentiment. The best tip to enjoying traveling with kids is to BE FLEXIBLE! Don't over schedule. Take a walk through town. Sometimes these downtime activities and quiet moments are the ones you and your family will remember the most about your trip!
Featured photo by: Shutterstock