Spring is here in the Northern Hemisphere, and if the kids have returned to school after Spring Break, it's time to start planning for summer travel! Whether you're considering a family road trip, camping expedition, or far-flung adventure, everyone can use some savings. Our sponsor, Daily Getaways, gave us a preview of their upcoming deals event starting April 4, 2016. We are pretty excited to find some impressive deals perfect for families. Snag your next family vacation for up to 60% off over the next 5 weeks. We've highlighted our favorites below so you can start strategizing.
Photo by: Trekaroo/Brennan Pang
Take that time off!
The U.S. Travel Association conducted a study that revealed the alarming statistic in the US 429 million wasted vacation days go unused every year.  It's affecting our families and our personal well-being. So, let's all agree that this year, we're going to maximize that precious time with our families making memories together.
You can afford to getaway! Snag a family vacation deal:
Today marks the return of U.S. Travel Association's Daily Getaways! This annual deals promotion works exactly as it sounds: a daily deal is offered by major travel companies every weekday starting April 4, 2016. Partners include Expedia, Alamo, Best Western, Choice Hotels, and many more. Just know this: these deals are ideal for family travel, offered by brands you already know and trust. Savings are upward of 60% off, regardless of credit card used to purchase the deal.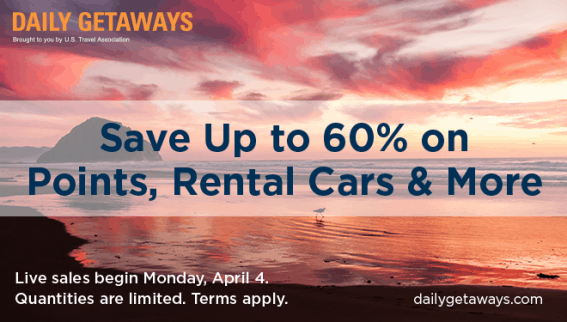 How to stay on top of the Daily Getaways deals:
The Daily Getaway deals go like hotcakes and have limited availability. The Daily Getaway Preview offers begin today, Monday, March 28. This is your opportunity to go to DailyGetaways.com and bookmark the deals you're most interested in. So, you'll can strategize ahead of time and stay on top of them as soon as they are announced.
Twitter: Follow @DailyGetaways and the hashtag #DailyGetaways
Facebook: Keep up with deals by liking the DailyGetaways page
Email: Sign up for the Daily Previews via email
You can place email alerts to remind you which day to come back to purchase. Then each weekday from Monday, April 4, a new exclusive offer will be available for purchase from 1:00p.m. EDT/10:00a.m. PDT. These deals are available to any U.S. resident, age 18 or older, to purchase throughout the promotion period, or until the limited inventory is sold out, whichever comes first. You can only get these deals online, only at DailyGetaways.com.
Look out for these family vacation deals:
Here are the the upcoming Daily Getaways deals that we think families will love, so don't forget to set alerts to remind yourself to jump on the right day to purchase the limited number of each deal available for purchase.
Hit the Road with Choice Hotels and Save Up To 50% on Lodging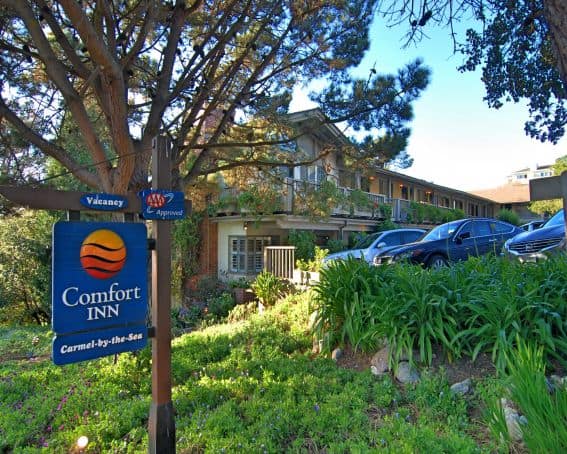 Thanks to Choice Hotels, the family road trip never looked better. Purchase Choice Privileges Points to rack up big savings on two-night stays at Sleep Inn locations throughout the US, or three-night stays at Comfort Inn locations in the U.S.
20,000 Choice Point for $90, good for two nights at participating Sleep Inn locations throughout the U.S.
Estimated Value: $180
32,000 Choice Points for $132, good for two nights at participating Comfort Inn locations throughout the U.S.
Estimated Value: $22
36,000 Choice Points for $155 (at least a 40% saving), good for three nights at participating Comfort Inn locations throughout the U.S.
Estimated Value: $270
Available: April 4, 2016
Visit Any Busch Gardens® Park for $45 or any SeaWorld® Park for $50 (estimated value $99)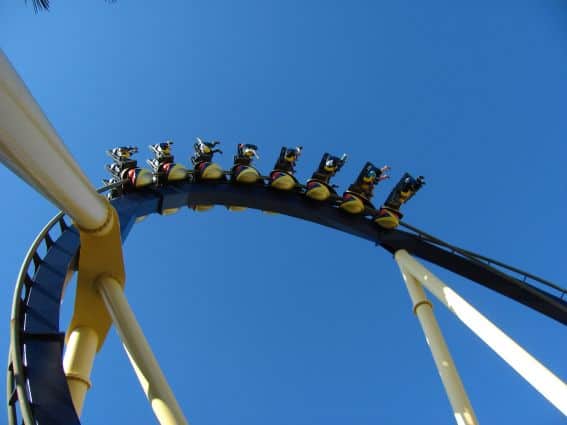 Photo by: Flickr/Jeremy Thompson
Save almost half price on SeaWorld® Park admission and more than 50 percent on Busch Gardens® Park admission. Make the most of these discounted prices and be one of the first to ride new rollercoaster openings this summer such as Busch Garden Tampa's Cobra Curse Rollercoaster and SeaWorld Orlando's unrivaled new coaster, Mako™ – Central Florida's tallest, fastest and longest roller coaster.
Available: April 5, 2016
Save More Than 50% on Hotels this summer with IHG Rewards Club Points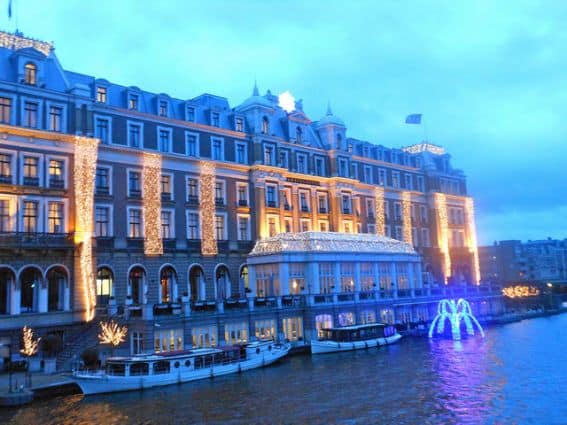 Photo by: flickr/Sarah_Ackerman
IHG Rewards points allow parents to save hundreds on hotel stays by redeeming points for family-friendly getaways at beloved hotel brands such as: InterContinental Hotels & Resorts, Crowne Plaza Hotels & Resorts, and Holiday Inn Hotels and Resorts. Hotel pools, kids' suites, kids-eat-free programs and special on-site children's activities add value to this already impressive way to save. To take advantage of this, sign up at IHGRewardsClub.com to become an IHG Rewards member, then visit DailyGetaways.com to purchase these outstanding offers of more than half off on discount points redeemable for Reward Nights.
Available: April 6, 2016
Buy IHG Rewards Club 100,000 Points for only $565 – Estimated Value: $1,150
Buy IHG Rewards Club 50,000 Points for only $293 – Estimated Value: $575
Buy IHG Rewards Club 25,000 points for only $150– Estimated Value: $313
Buy IHG Rewards Club 15,000 points for only $90 – Estimated Value:  $203
Score At Least 35% Off Omni Luxury Resorts Throughout the Continental US (estimated value $375)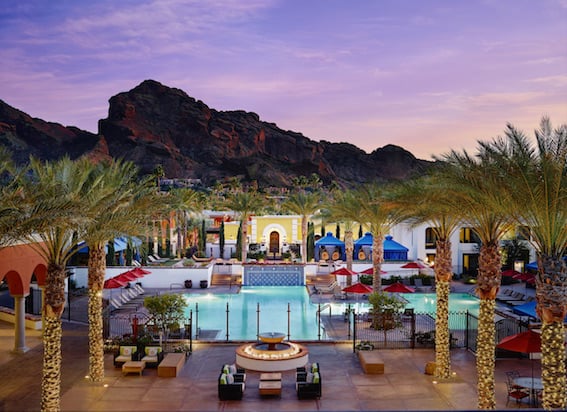 Regardless of your favorite part of the country, more than likely there's an Omni hotel or resort nearby. Save big with this one-night weekend luxury deal for $235. Choose from any of these participating Omni hotels:
Omni Berkshire Place, New York, NY
Omni Nashville Hotel, Nashville, TN
Omni Amelia Island Plantation Resort, Amelia Island, FL
Omni Barton Creek Resort & Spa, Austin, TX
Omni Bedford Springs Resort, Bedford, PA
The Omni Grove Park Inn, Asheville, NC
The Omni Homestead Resort, Hot Springs, VA
Omni La Costa Resort & Spa, Carlsbad, CA
Omni Rancho Las Palmas Resort & Spa, Rancho Mirage, CA
Omni Scottsdale Resort & Spa at Montelucia, Scottsdale, AZ
Omni Tucson National Resort, Tucson, AZ
Available: April 14, 2016
More about the U.S. Travel Association
You've probably heard of the U.S. Travel Association. It sounds familiar, right? Go to their website, and you'll see that every day, this national, non-profit organization provides Americans with the information they need to travel both domestically and internationally. An invaluable resource for trip planning, the U.S. Travel Association reports on breaking travel news, tracks industry trends, and explains travel safety measures. What's more, in their mission to promote travel, the U.S. Travel Association is the entity behind Project Time Off. This important movement encourages U.S. employees to take the time offered to them and #TakeADay with their families, a movement Trekaroo whole-heartedly supports.