Where is your family heading in 2013? We all have big dreams but often times that pesky price tag limits what we can do.  Whether you are planning on camping in National Parks or flying halfway around the world to immerse your family in a new-to-you culture, your budget will dictate what you do and where you stay. Citi, that credit card company who you may be already paying every month, wants to help you realize your vacation dreams with their Citi ThankYou® Points program.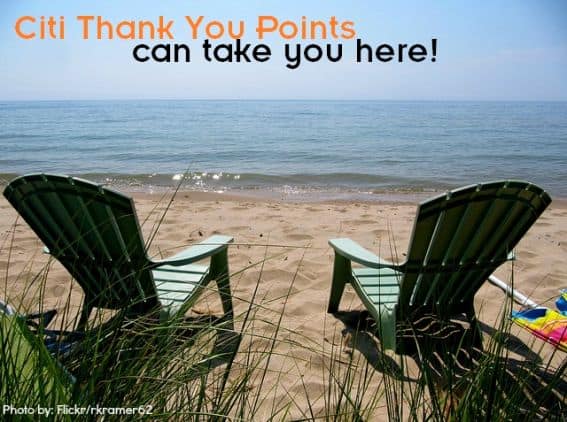 We are all constantly spending money on EVERYTHING. Bills, bills, food, bills, kids' activities, bills. Did I mention bills? Why not earn points towards hotels, air travel, car rental, gadgets, and gift cards while you are coughing up all that cash?  Citi's ThankYou Points program is designed to do just that and you can read all about the nitty gritty details, as well as the story of one member from Portland, OR who recently took a 10 day Maui vacation and paid just $5 total for her three flights and rental car, at thankyou.com.
Our friends at Women & Co. – Citi's personal finance resource for women – have compiled seven strategies to help plan an affordable vacation that the whole family will enjoy.
Trekaroo is excited to be giving two lucky members each 50,000 Citi ThankYou® Points!  That's a whole lotta points people! You don't have to be a Citi card user to win and there are hundreds of ways to spend your points.  While we certainly hope you spend your points on something travel related (we might be a tad biased) the varied options are great.
I did a little browsing and here are just a few examples of what can you can purchase with 50,000 points:
An Apple iPad 2
Samsonite Luggage
a $500 rental car gift card
Three nights at a Hyatt resort
The Steal: Win 50,000 Citi Thank You Points!



Details:  TWO (2) winners will each receive 50,000 Citi Thank You Points.

Enter today via the rafflecopter widget below:
Rules and Guidelines:
No purchase necessary
Two raffle winners will be selected
Winners will be selected randomly and your chances of winning are based on the number of entry points you acquired against the total number of entries for this giveaway.
18 years of age and older
US residents only
Winner will be notified via the email provided and must respond to the notification to confirm their prize within 48 hours.
After the winner has been confirmed, the winner will be announced on this blog post.
Entry Period: February  18, 2013 12:00am PST to February 24, 2013 at 11:59pm PST.
What is Monday Madness?
On select special Mondays, Trekaroo announces on our blog, either a fantastic giveaway or an incredible deal.  It could be a green water bottle, a hotel stay on Maui or theme park tickets. Return every Monday to the Talking Trekaroo Blog for the details. Want a reminder? Become a Trekaroo member or follow us on Facebook or Twitter.
______________________________________________________________________________
Travel with kids to: CA |CO | DC| FL | HI | IL |MA | NC | NJ | NY | OR| PA| TN | TX | UT | VA | WA