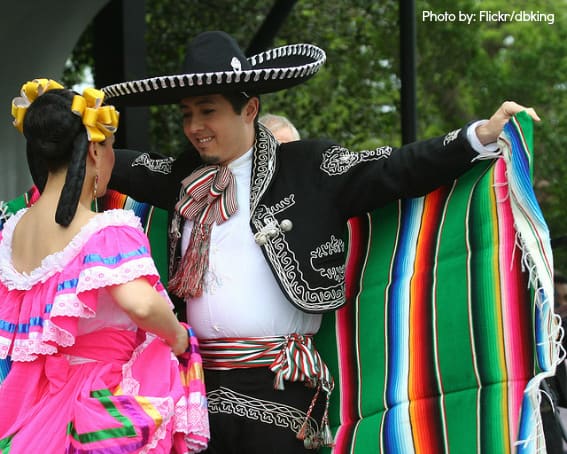 Cinco de Mayo (May 5th) is one of those celebrations, like St Patrick's Day, that usually involves a vision of endless booze at a local restaurant or bar.  It's not a very family-friendly vision.  I'm hoping to change the way you think of Cinco de Mayo with my family-friendly spin on a day that celebrates Mexican heritage and pride.
I recently polled my dinner party guests and asked what they thought Cinco de Mayo was celebrating.  An alarming amount of well educated people came back with, "It's Mexico's Independence Day, like the 4th of July."  Mexico's Independence Day is actually September 16, and happens to be the most important national patriotic holiday in Mexico. In fact, Cinco de Mayo is a celebration to commemorate the Mexican army's unlikely victory over French forces at the Battle of Puebla.
Fiesta Old Town Cinco de Mayo – San Diego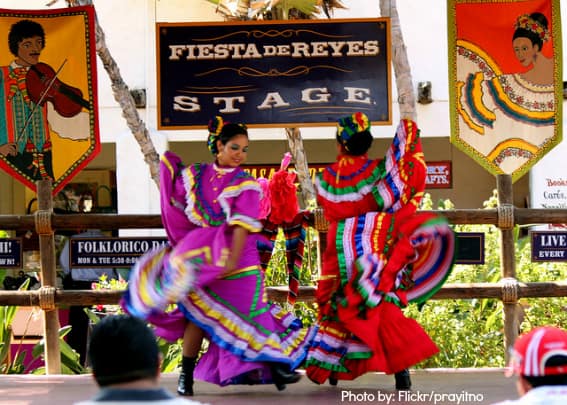 Celebrating 30 years, Fiesta Old Town is the largest Cinco de Mayo celebration north of the Mexican border.  Located in Old Town San Diego, this FREE two-day festival takes place May 4 from 11am – 10pm and May 5  from 11am – 5pm.   Kids will enjoy an array of interactive activities at the special kid's area and stage.  Adults will enjoy shopping in the Mercado, listening to flamenco and mariachi music, and partaking in the high-end tequila sampling area.
Fiesta Old Town Event Information
Cinco de Mayo – Santa Ana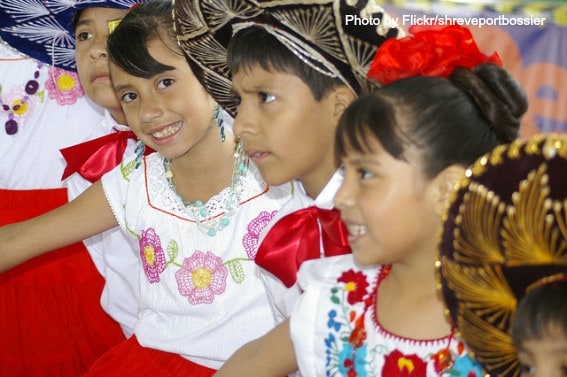 This 14th annual Cinco de Mayo celebration takes place over two days: May 4th and 5th from 12pm – 10pm in Historic District of Downtown Santa Ana.  Families will enjoy great food, car­ni­val rides and games, Latin Grammy and Bill­board artist per­for­mances, com­mu­nity enter­tain­ment, and more.
Santa Ana Cinco de Mayo Event Information
Museum of Latin American Art – Long Beach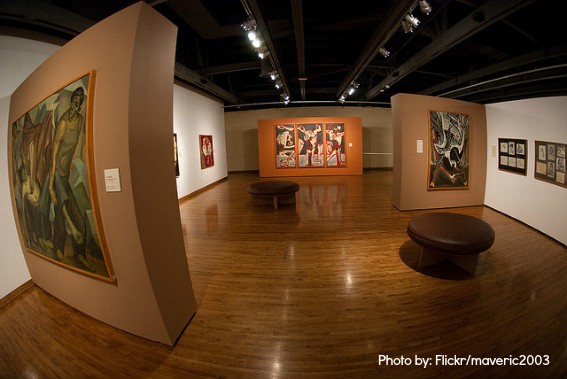 Celebrate amongst beautiful Latin art.  May 4th is all about the adults at this 21 and over event at MOLAA.  Craft beers, live mariachis, and light Mexican appetizers will get your weekend started.   The cost is $25 for members, $35 for non-members with the time from 7pm – 12am.  May 5th is their FREE family festival with art workshops, live music and dancing, as well as museum tours.  Time is from 12pm- 4pm.
Museum of Latin American Art Event Information
Cinco de Mayo at Olvera Street

– Los Angeles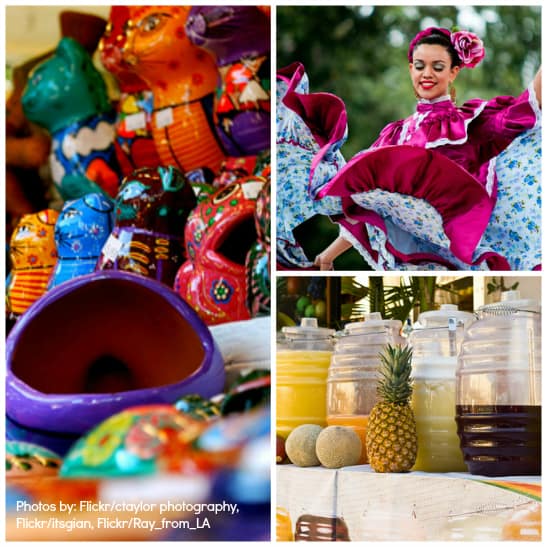 Super rich in Mexican culture, Olvera Street celebrates with mariachis, folkloric dancers, piñatas and other activities for the kids at El Pueblo de Los Angeles Historic Monument in Los Angeles.  This FREE two day event is May 4-5 on Saturday from noon- 7 pm and Sunday from 11 am – 5 pm.  If you've never been, Olvera Street is like being transported to Mexico without having to cross the border. It's a real treat.
Olvera Street Cinco de Mayo Event Information
Cinco de Mayo at the Los Angeles Farmers Market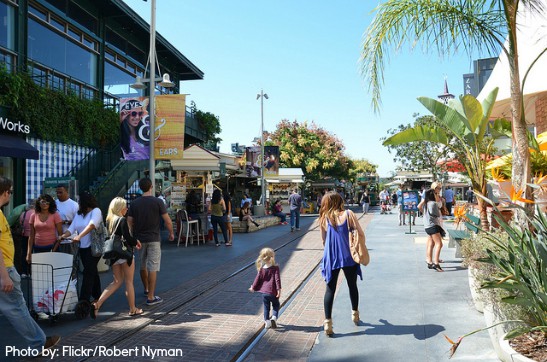 Celebrate Cinco de Mayo at third and Fairfax at the famous Los Angeles Farmers Market.  FREE entertainment, Mexican food and drink specials are happening from lunch through dinner hours.   This open-air market is a great place to spend time with your family.
LA Farmer's Market Event Information
Cinco de Mayo at L.A. Live – Los Angeles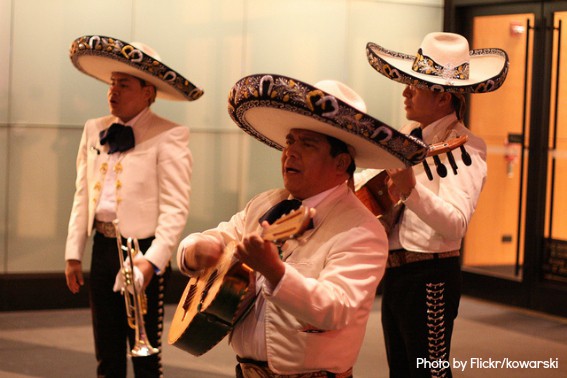 This celebration is all about the food.  Think made-to-order burrito and taco stations, a nacho bar, house-made guacamole and chocolate tamales all while enjoying the sounds of a roaming Mariachi band.  L.A. Live will be celebrating Cinco de Mayo on May 4 and 5, starting at 3pm.
LA Live Event Information
Family-Friendly Mexican Restaurants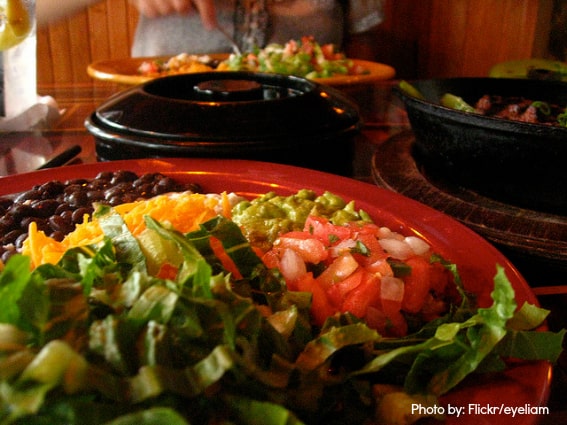 Celebrate Cinco de Mayo by taking the family to these Southern California favorites:
La Super-Rica Taqueria, Santa Barbara
Las Casuelas Terraza, Palm Springs
Manuel's El Tepeyac, Los Angeles
Gabbi's Mexican Kitchen, Orange
Albatros Mexican Food, Lake Forest
Cinco de Mayo celebrations are a great excuse to make it a family day.  If your find the vision of endless margarita's still tempting after an afternoon of fiestas with the kids, grab a babysitter and hit the town.  SALUD!