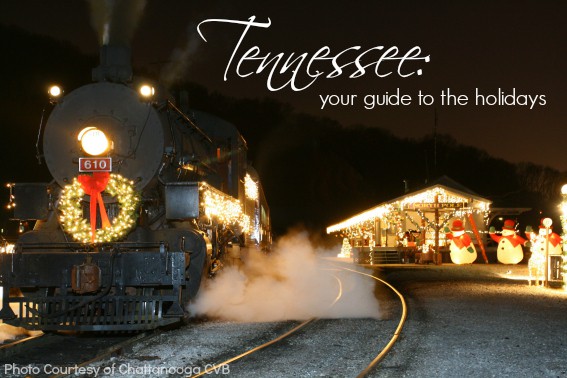 Christmas is a magical time of year when the kid in all of us comes out of hiding. I long for riding on Santa trains, ice skating to holiday jingles, and sipping hot apple cider while strolling through a colorful light display. Now that I have kids of my own, the season is even more special. Regardless of whether home (or family) is near west, middle, or east Tennessee, we have the scoop on the can't-miss Christmas events around the state.
Chattanooga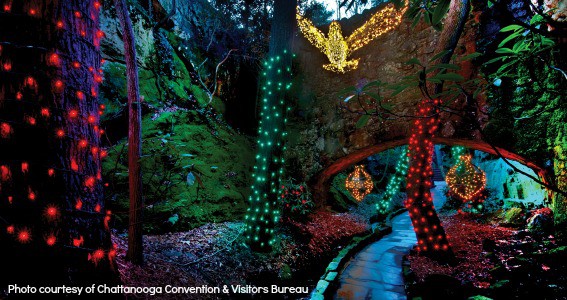 Memphis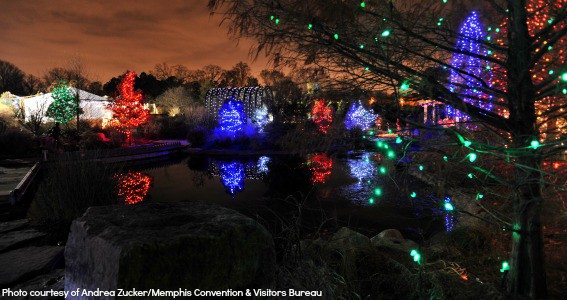 Knoxville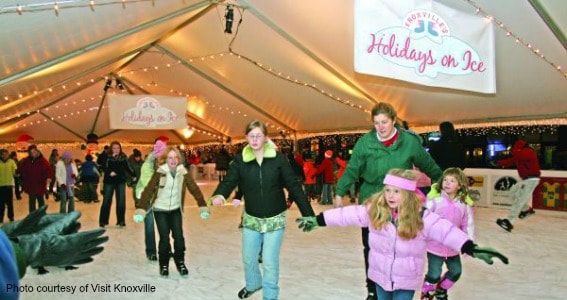 Nashville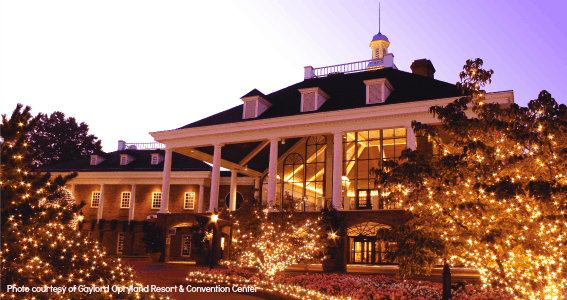 Gaylord Opryland Resort (Nov 14 – Jan 3) Imagine 2 million lights, horse-drawn carriage rides, stunning decorations spanning across acres of land, and a remarkable display of 2 million pounds of carved ice sculptures in a myriad of colors including 20 foot tall ice slides. Enjoy the Radio City Christmas Spectacular starring The Rockettes, and even take part in some of the vacation packages offered including "The Christmassy DreamWorks Experience" package, featuring lovable characters from films like Shrek, Kung Fu Panda, and Madagascar.
Nashville Christmas Parade (Dec 5) This annual event runs across Riverfront and down Broadway. Nighttime makes the perfect backdrop for the holiday lights and festive music.
Sudekum Planetarium at Adventure Science Center (Saturdays & Sundays Nov 30 – Dec 22) Get into the spirit with the holiday laser show, complete with music from Bing Crosby, Burl Ives, and more.
Holiday at Cheekwood at Cheekwood Botanical Gardens and Museum of Art (Nov 29 – Dec 21) Santa and his live reindeer are onsite for a variety of activities including cookie decorating, concerts, and craft sessions in the drop-in family art studio. The kids will also enjoy the Christmas in Color art displays at the Museum of Art. This year, live reigndeer everyday!
The Hermitage Holiday Tours at The Hermitage (Dec 5) Take an after-hours tour of Andrew Jackson's family home. Learn about the origins of their Christmas traditions, including why they never had a Christmas tree and why someone would yell, "Christmas gift!".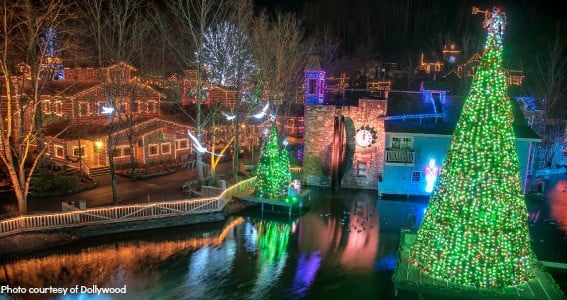 Pin this to bookmark all the holiday fun; we update it yearly: