Each year at our children's elementary school, kids write down their dreams for a better world. As I was browsing the hall, my heart smiled at the different dreams on display. "I wish that no one would rob our house." "I dream that we people will not litter." …on and on they go. As we celebrate one of our nation's most courageous and inspirational dreamers – Dr. Martin Luther King, Jr. I wonder, how are we as parents helping to inspire our children to dream big?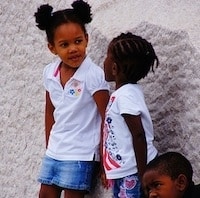 MLK Day is a great time to nurture your little dreamers by enjoying time together as a family. Here are some kid-friendly MLK events going on around the country. These events are a fun way to help our children connect with our nation's heros who've worked to make the dream of the civil liberties come true.
MLK Monument – Photo by: Flickr/tedeytan
National Parks are Free on MLK
Take advantage of the free admission to National Parks across the country to inspire your children to dream of a better world. As you enjoy a hike together, take the time to share some of your dreams with each other and how we can each help to make those dreams a reality.
Kings Canyon National Park – Photo by: Flickr/Jeff Pang
…more National Parks Offering Free Admission on MLK
Travel with kids to: CA |CO | DC| FL | HI | IL |MA | NC | NY | OR| PA| TN | TX | VA | WA