My iPhone is pretty much in my hands all the time. I use it for just about everything – finding my way around, taking pictures of my family's daily life as well as all the beautiful and curious things I see. It connects me with my friends and family throughout the day.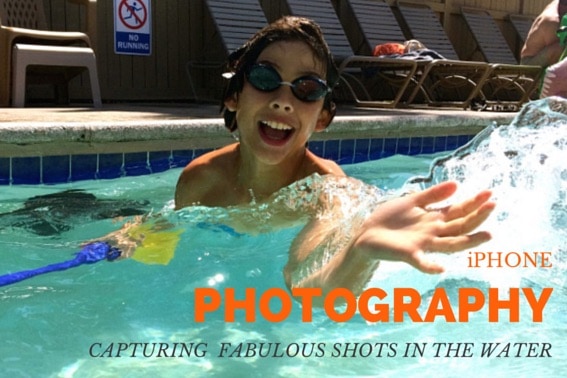 The one time I have to set it aside is when I know we're gonna get wet or I might accidentally drop it. Like when we went whitewater rafting down the Trinity River, or when I was riding the zip line at Margarita Adventures on the central coast of California. Those would have been some fabulous photos and videos to capture, but alas those will just remain as memories.
Video and Photos taken inside a Waterproof iPhone Case
However, this summer, all that changed for me because of two little devices – the Catalyst Waterproof iPhone case and the Catalyst Floating Lanyard. Because of these two little babies, I was able to take some fantastic photos with my iPhone. In fact, the case even has a hard coated optical lens so that image quality is not compromised when you take photos with the case on. I was able to capture our summer splashes from inside the pool at eye-level with the action. When we went horseback riding (I'm more of a beginner) I could capture videos and photos during our rides without fear of dropping my phone. This little baby has changed my relationship with my iPhone for good.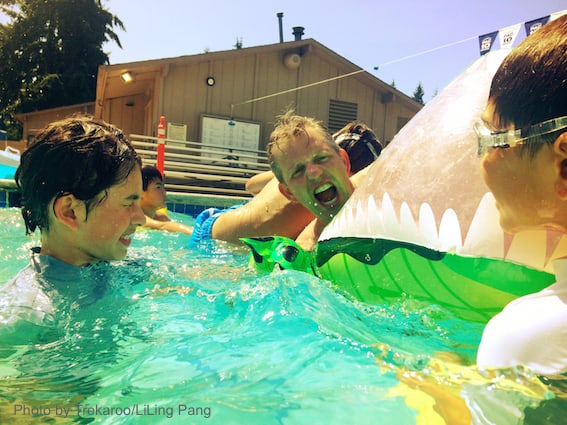 One huge benefit of turning your iPhone into a waterproof camera is that all your favorite photography apps are available right away. These photos were taken and edited using the Camera+ iPhone app. Collages were assembled and shared on Facebook within minutes.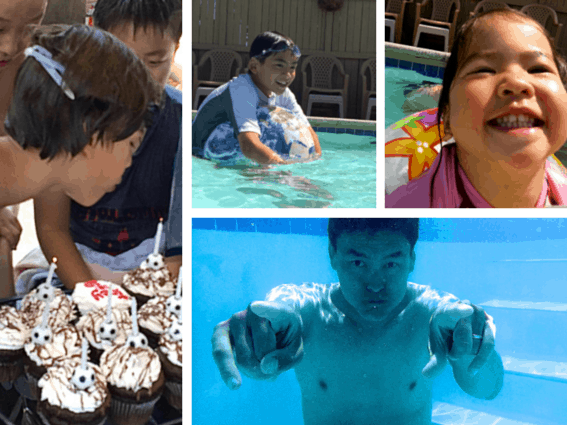 The Catalyst makes a waterproof case for all models of the iPhone and a brilliant floating lanyard accessory that attaches to the case. I didn't even know how useful it would be to have a floating lanyard until I had one. It prevents your phone from falling when you are in a precarious situations. Such as when you're on a ski lift or riding down at breakneck speed trying to video your daredevil honey zipping down the mountain. If it falls into water, it will float. Think of how "nice" it would be to dive into an icy lake to retrieve your iPhone while paddle boating with a rowdy toddler. Next, think of all the amazing photos you've missed because you wanted to protect your $999 iPhone Ultra 9+.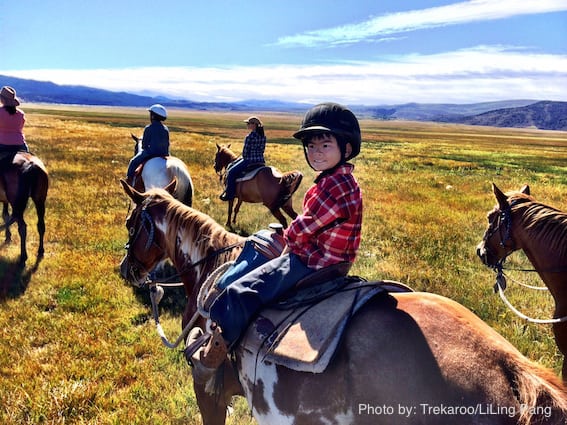 Review of the Catalyst Waterproof iPhone Case
The Catalyst Waterproof iPhone case is lightweight, with a slim profile. It's not much bulkier than my regular iPhone case. Dressing up the iPhone in it was a breeze – set it in the case then snap on the back. I was amazed at how simple it was to get on and yet it was water tight to 5 meters (16.4 feet). With great nervousness, I did let it get fully submerged into a swimming pool. I'm happy to report that my brand new iPhone survived the test with flying colors. Taking it off just requires a quick twist with a coin to pry it apart. In addition, because this iPhone case is completely sealed, I've been able to take it with me to the beach without fear of sand ruining my phone.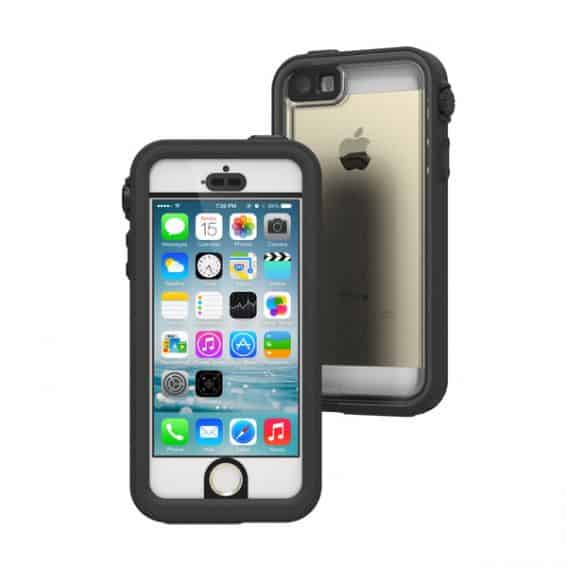 When the waterproof case is on, you can still talk on the phone, but the sound is quite muffled even when you flip open the small silicone plug. It's good enough in a pinch if someone really needs to speak to you while you are hanging upside down on a zip line. Little silicone toggle switches allow you to turn your sound up, down, or mute. The clear plastic screen allows you to use your touch screen. It's not quite the same as having direct contact with the screen, but I didn't have too much difficulty except when typing a long email underwater. You probably wouldn't want to use this case as your regular case unless you constantly work around water or hang from scaffolding on a daily basis. The literature says that it meets military standards to survive drops and shocks. I'm not sure what that means (mil std 810G), but I did drop my phone a couple of times by accident (I have butter fingers) and all is fine with my baby.
Catalyst also makes bike mounts and belt clips, so if you have dreams of owning a GoPro, but don't feel up for buying yet another gadget, you might try out their mounts. I would love to hear what you think of it.
I can't wait for the snow to fall, so I can take my iPhone with me on the slopes and capture some great ski action this winter!
Disclosure: I received the Catalyst waterproof iPhone case to facilitate this review, but as always, these opinions are entirely my own.