This post was sponsored by FamilyGetaway.com, an advertiser on the Family Travel Ad Network, a partnership amongst Ciao Bambino, Delicious Baby, Travel Savvy Mom, The Vacation Gals, Trekaroo, See Jane Fly, and Traveling Mom.
As winter approaches, most of the country is settling in to a deep chill, and dreams sunshine and mild days start to creep into their minds. But here, on California's southern coast, t-shirts and flip flops are never out of the question. I often find the weather during a Southern California winter to be more pleasant than the dreary days of early summer. So where along the California coast should families looking to turn in their snow shovels for sand buckets head to find reprieve from the winter frigidity? How about Carlsbad? Located 45 minutes north of San Diego and 45 minutes south of Orange County, Carlsbad is a great spot for a family vacation.
One of the biggest highlights for families visiting Carlsbad is LEGOLAND. The park is geared towards younger children, ages 2-12, and is filled with colorful rides and attractions designed to reflect their building block namesake. Some of the more unique attractions include the Funtown Fire Academy, Volvo driving school, and Build & Test where kids can build their own Lego cars and test them out on a track. My favorite area in LEGOLAND is Miniland USA which is filled with tiny Lego reproductions of iconic places such as New Orleans, New York City, Washington DC, the California Coast, and the Las Vegas Strip. I love how little touches such as pumpkins or Christmas trees are added to the highly detailed displays during the holidays. No visit to LEGOLAND is complete without snacking on some of Granny's Apple Fries. Granny Smith apple strips are sprinkled with cinnamon and sugar then topped with vanilla whipped cream making for a delectably sweet treat.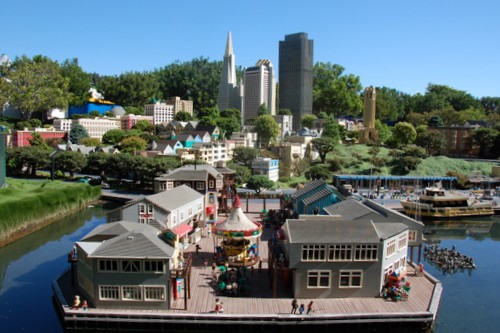 Its hard to find a kids who doesn't like an aquarium and Sea Life Aquarium, next door to LEGOLAND, is designed with a child's perspective in mind. Peepholes for shorter guests, cute child geared shows, and hands on activities such as touch tanks help engage kids and sneak in some education in the process. Some of my family's favorites include the Lost City of Atlantis, the San Francisco Harbor, and the Kingdom of the Sea Horse.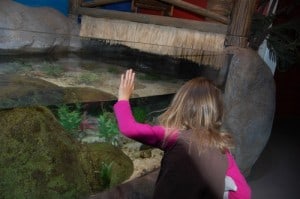 Carlsbad is home to two great state beaches- South Carlsbad State Beach and Tamarack State Beach. Both are great places to enjoy the surf, sand and scenery. South Carlsbad SB is more isolated than Tamarack which can give you reprieve from the crowds. However, Tamarack is close to Carlsbad Village which has plenty of great dining options.
About a half hour from Carlsbad is the San Diego Zoo Safari Park (formerly known as the Wild Animal Park). This world class park is home to 4000 rare and endangered animals. One of the more unique aspects of the park is the Africa Tram Safari which takes guests out into a massive enclosure where rhinos intermingle with giraffes, gazelle, and many other African mammals. My kids have ridden the tram several times and still love every minute of it. They also love the endangered species carousel, petting the deer and antelope in the petting kraal, and the fun activities that are always being offered at the Discovery Station. Cheetah feedings are very popular and a good time to see the big cats active and engaging with their keepers. Segway tours, ziplining, photo safaris, and the balloon ride are some of other special experiences Safari Park has to offer.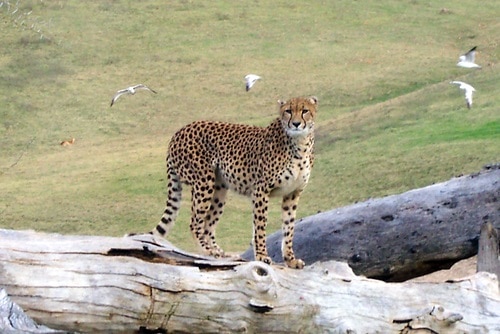 Now that I have convinced you to take your family to Carlsbad to winter, you are probably wondering where you should stay. Look no further than FamilyGetaway.com. Family Getaway is currently offering some great packages from three different Carlsbad hotels. Here is a quick rundown of some of the deals:
The Park Hyatt Aviara Resort is currently 3 nights in Park Court double room, a welcome basket of fresh fruits and bottled water, a $200 dining credit, and participation in Camp Hyatt kids program for children ages 4-12 for $895. On-site ammenities at this luxury resort include a golf course, 2 pools, a spa, 4 restaurants, and even a Beach Butler!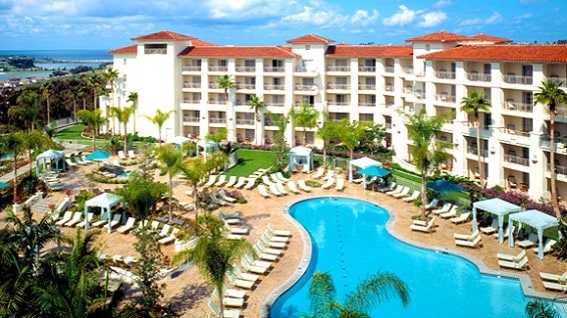 Read reviews of the Park Hyatt Aviara Resort by Trekaroo members.
The Carlsbad Inn is offering a variety of packages, including one that is especially appealing to larger families. For the starting bid of $471 and buy it now price of $615, families can get 3 nights in a Kitchenette Guest Room connecting to Double Guest Room which includes access to resort amenities, including the activity center, bicycles and games, free wireless internet, and taxes.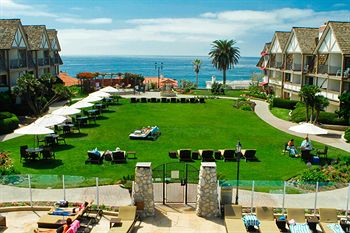 Read reviews of the Carlsbad Inn by Trekaroo members.
Finally the West Inn and Suites is offering Sunny Escape package which includes 3 nights in a Double King Suite, a buffet breakfast each morning, fresh cookies and milk each evening, shuttle service to and from attractions, and a $75 credit to the Bistro West Restaurant for a staring bid of $478 or a buy it now price of $588.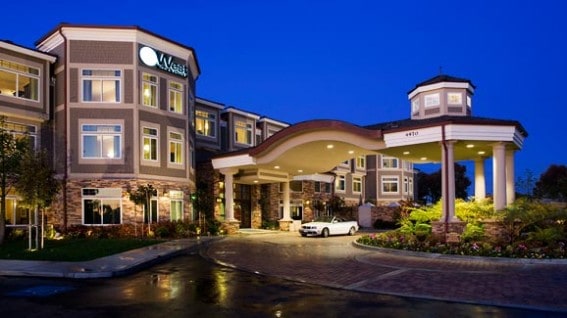 Add a review of the West Inn and Suites to Trekaroo.
For more vacation ideas and tips from FamilyGetaway's blog caravan:
– Sunriver Resort with Kids from Travel Savvy Mom.
– Stay tuned for Packing for the Beach from Traveling Mom. Coming soon… 12/15/2010.
– – – – – – – – – – – – – – –
Sharlene Earnshaw (aka doubleadventure) is Blogger-in-chief for Trekaroo and the blogger behind Double the Adventure.

Travel with kids to: CA | CO | DC | FL | HI | IL | MA | NC | NY | OR | PA | TN | TX | VA | WA