(Last Updated On: April 18, 2017)
Trekaroo has journeyed north to Canada! For years our members' US reviews have helped families have the best experience possible while traveling with their children across the United States because they were written by parents who had been there and done that. Now that we're in Canada, that special Trekaroo formula hasn't changed: our Canadian reviews are written by parents who know the destinations inside and out.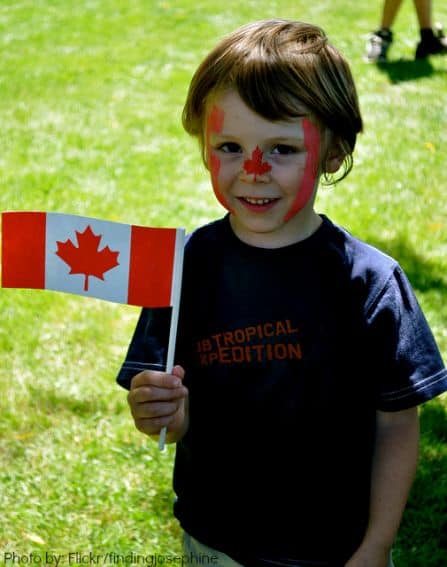 Family-friendly Canadian destinations have been featured on the Trekaroo blog for years but with the addition of the Canadian activity, lodging, and restaurant  review pages for our four inaugural Canadian provinces- British Columbia, Alberta, Ontario, and Quebec– parents everywhere can share their inside scoop as well! Throughout the summer we will be featuring major Canadian cities on the blog as we celebrate the big Canada launch with giveaways, travel tips, and hotel and attraction reviews written by local families in the know.
Time for Trekaroo Rewards to Cross the Border, eh?
We are also offering limited time Canada Rewards to kick things off (scroll down for details). If you're a Canadian family or Americans familiar with Canada, help us get the word out about all Canada has to offer families!
Canada is filled with exciting cities, breathtaking wilderness, and family-friendly attractions from coast to coast. Its beautiful national parks including Banff and Pacific Rim, feature some of the most spectacular scenery in North America and the country's natural areas are a family playground, no matter the season. Skiing in Canada is fantastic, including Whistler/Blackcomb, Silver Star, and Big White, which are among the most kid-friendly ski resorts we've experienced. Water sports are exciting here, whether in rivers, lakes, or on the ocean. Canada's cities are as diverse as its landscape, offering world-class museums, architecture, and varied programs for families. The opportunities for kid friendly adventures are endless.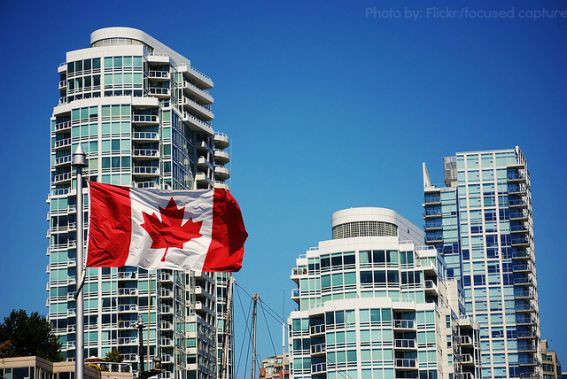 We would not have been able to launch Canada without the invaluable first-hand knowledge of our Canadian Trekaroo families and our Trekaroo Canada Founders group. These families know Canada inside and out, and have already contributed a wealth of Canadian insider tips to our destination pages. Who benefits from the inside scoop on the best activities, hotels and restaurants this large and diverse country has to offer?  All of us travel-happy families looking for new destinations to discover with our kids near and far from home!
Meet our Canada Founders:
pitstopsforkids | doubleadventure | cavalletta | Abigail | adorablyconfused | operafamily | MaggieMyst | cjcolorado | laurenrichins | will1494 | imsnow | gotch | trvljunkiefamily | gonewiththefamily | Walkingon_Travels | MelS | travellingmom | kidsonaplane | bberry | robinfarr | MissMagpieFGS

These Trekaroo families have been busy building reviews for Canadian provinces, but they need your help!  Canadian families, we're particularly excited to welcome you to share about all your family's adventures!
Write Canada Reviews and Get an Amazon Gift Card.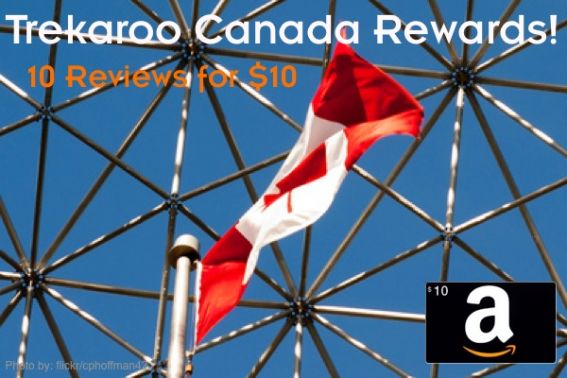 Have you experienced Canada with your kids? Tell us all about your experiences – good and bad.
Write Reviews of family-friendly activities, hotels, and restaurants throughout Canada and earn a gift card to Amazon. Trekaroo members can write 10 reviews for $10. We've got $2000 to giveaway! Not yet a Trekaroo member? No worries! Signing up is easy and free. Become a Trekaroo member now.
Limited to one gift card per user, until we run out! (We'll update this page to let you now when we're starting to run out)
To qualify, reviews must be about places in Canada, original, based on your real experience visiting with kids, helpful to parents, and well-written.
Get started:
Step 1: Join Trekaroo   It's easy & FREE
Step 2:  Write reviews  of kid-friendly spots in Canada
Need ideas?  Start here:
British Columbia: Activities | Hotels | Restaurants
Alberta: Activities | Hotels | Restaurants
Ontario: Activities | Hotels | Restaurants
Quebec: Activities | Hotels | Restaurants
Click "We've Been Here" then click "Rate & Review"
Step 3:  Claim your reward by filling out the form at the bottom of this page.
We love reading your reviews….so yes, we will read them all when you submit your claim.
We hope you'll share your Canadian travel experience and help families like discover Canada.
More from Vancouver week:
Comments
comments