I remember it used to be my favorite indulgent activity to take the little mini quizzes in popular magazines when I was a young(er) adult. So now, as a throwback to those youthful days of polling my puzzling characteristics based on answers to simple questions, here is a little quiz to find out: "What kind of Camper Are You?"
(Update, the poll is now offline, but see if you can see what type of camper you are below!)
So, what did you discover? What kind of Camper are you? 
Mostly A's: Minimalist Trekker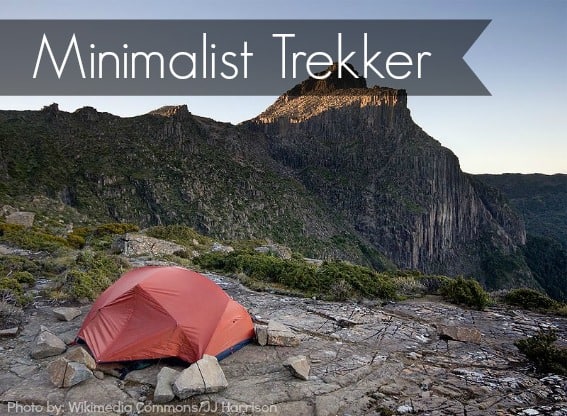 If you answered mostly A's then you'd be at home in the backcountry and are a bit of a minimalist. This type of camping requires skill and practice as well as a lust for adventure. There are inherent risks when going into the backcountry and you understand that, having schooled yourself and your family on the area you plan to visit, basic first aid (big time bonus if you have figured out wilderness first aid), and you know how to pack. You want to be self-reliant and see some of the unspoiled area nature has to offer. This is truly the path less traveled, but the benefit can be awe-inspiring and pivotal for children and parents alike.
Tip: You can find all sorts of information about hiking, National Parks, camping, and wild spaces on Trekaroo from our experts and other families that have been there!
Get tips on building up your little one's hiking legs so you can get moving to bigger sights!
Mostly B's: Convenient Cabin Camper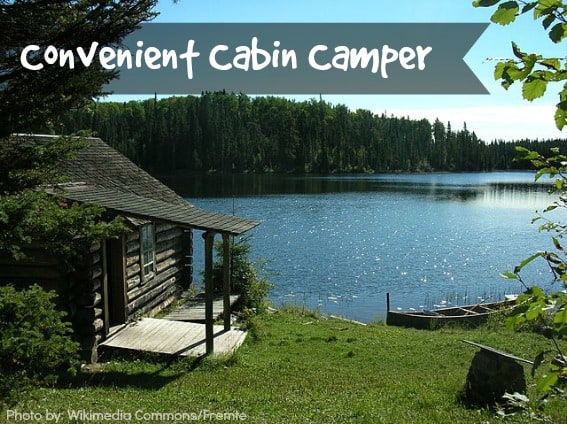 If you answered mostly B's you are most likely a Cabin Camper. This includes state parks, KOA, RVing, and anywhere you can tuck into a shelter for the evening. You want to get close to nature but not be immersed, smothered, slathered or goodness please not slithered upon by nature! This style of camping can be fantastic for families with young children or those just getting into the camping scene. There is not a lot of initial gear investment, the prices per night are modest compared to hotel getaways, and you are still very much in the elements without being stuck OUT in the elements! Don't let anyone poke fun – you are NOT glamping! You might have A/C, and you probably have some kind of entertainment— but don't expect spa treatments and catered meals to be on the itinerary!
Tip: If you are looking to score a camping or cabin reservation at a national park, we've got the best tips to get your reservation secured.
A lot of public lands and parks have cabins for rent as do some campgrounds. Check out our favorite RV Camping Tips.
Mostly C's: Luxury Glamper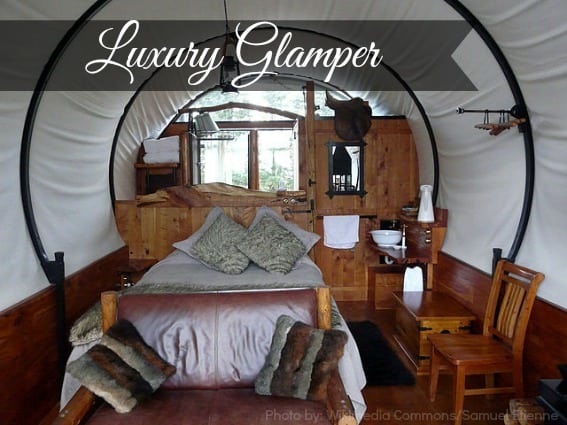 My friend,if you answered mostly C's, glamping is for you. This up-and-coming new category of luxury getaways and adventure gives you a taste of the great outdoors but in a controlled environment (in many cases with a butler service and many niceties that you'd find in urban areas). You'll find activities like yoga, Pilates, massage, spa treatments, and gourmet meals that are often included in glamping packages. You won't be breaking any nails setting up tent poles and you can still flush the toilet here. Kids programming and special family adventures can be booked, but you won't be the one doing the dirty work. This is definitely a category for those of you that want some Vitamin D and fresh air but do not want to give up many of the cosmopolitan creature comforts you know and love.
Tip: Ready to know more? We've go the inside scoop on glamping with your family.
Glamping is relatively new to the camping scene, so facilities are not as ubiquitous as campgrounds are in the nation. Do your research to make sure the site has all you will need to be pampered and enjoy your luxurious outdoorsy stay! Ask a question for our Trekaroo community to help you find what you seek!
Mostly D's: Flexible Car Camper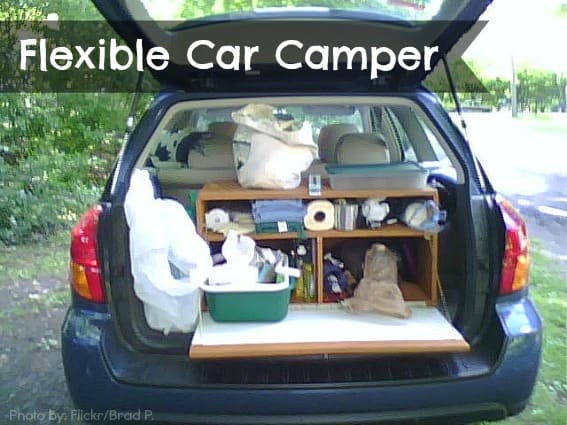 If you answered mostly D's you are a car-camper through and through. And probably a pack rat. The hardcore backcountry folks might scoff and say that you are merely PARKING, not camping. Oh contraire! It's all sweet as long as you get out there and do it! Maybe you'd be into backcountry life if you could just find a pack that carried all your gear (and a Sherpa to carry that crazy load!) You get itchy feet if you're in one place too long and you want to see it all. You travel perhaps in a conversion van or a large station wagon that fits the entire family, your gear, and even Fido. You are a master of the game of Trunk Tetris and you know how to put up a tent, start a fire, and entertain your family with the local sites and attractions. You don't care to be a Sherpa, so your temporary abode is near the car—convenient for families with kid gear like travel cribs, high chairs, bicycles, and other 'must-haves' for life on the road. While you might miss the waterfall promised at the end of the twelve-mile hike, you can take in five states in one trip with your roving base camp. Adventure on, Road Warriors, the open road is calling your name.
Tip: Consider some of the day-trips, itineraries, and lists we have on Trekaroo for your road-trip car-camping extravaganza this year! We can point you to the roadside attractions, pit stops, and activities that are must-see and experience adventures for families!
Visit us tomorrow for our car-camping gear guide with our favorite must-have picks for stocking your adventure.
---
So let's have it! What kind of Camperoo are you and did the description fit? Let us know in the comments and invite your friends to play along by sharing this quiz with them.

[tabs] [tab title="Camping Week 2014″]
What type of Camper are You? Take our quiz.
Car Camping Gear Guide: our favorite must-pack conveniences.
Tips for Little Ones during Large Group Camping 
Check out our Camping pinterest board
[/tab] [tab title="More from Camping Week"]
Our very best Camping Cooking Recipes 
Looking for complete coverage of our national parks?  Explore them all on our National Parks with Kids page.
How to score a campground spot at popular national parks
[/tab] [/tabs]