Have a teen who loves to write? We've got the perfect summer assignment for them to complete, and it comes with the chance to score some serious cash. Our friends at the Family Travel Forum are back this summer with their annual Teen Travel Writing Scholarship and we would love to share the inside scoop on this fun way to get your kids writing, reading, and engaging more directly with their family vacations. Trekaroo CEO LiLing Pang interviewed The Family Travel Forum to get the details on this fun scholarship opportunity.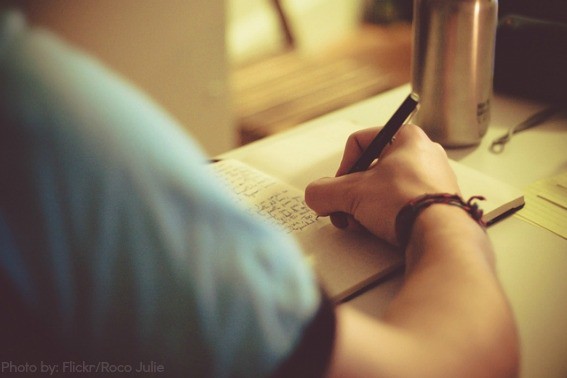 Can you tell me what the Teen Travel Scholarship is all about?
The Family Travel Forum Teen Travel Writing Scholarship, now in it's 8th year, is a merit-based contest open to students ages 13 to 18 who are enrolled in junior high or high school or being home-schooled. Candidates submit a 600-word maximum essay on any trip they have taken in the past five years along with a photo or video.
FTF seeks to encourage literacy by encouraging teens to share their travel experiences in words and images and by rewarding the best posts with scholarship grants or travel prizes.  The top three essays are rewarded with cash (1st Place – $1,000; 2nd Place – $500; 3rd Place – $250) and 25 Honorable Mention Winners receive travel gifts. Additionally, there is a prize for Best Video. These prizes are given by Family Travel Forum along with the Society of American Travel Writers, our partner in this program.
This year we are thrilled to be able to offer two additional scholarships with our new partners I LOVE NEW YORK, and the New York Travel Writers Association, increasing teen travel writers' chances to win.
Where did you get the idea to start this scholarship?
FTF always encouraged kids to write about their family trips and at one time had a separate website called kidtravels.com.  In 2007 we realized that kids, especially teens, would be more likely to participate if there was a chance to win a prize, and so the FTF Teen Travel Writing Scholarship was born.
What are some of your favorite stories from last year? 
Last year's contest was unusual as students were asked to write about their communities, and why others should visit them, instead of writing about a place they traveled to.
My favorite story was titled "Second to None: Why Chicago is America's Heart."  Honorable Mention winner Greg Ross described it by writing,
Listen to the sax player on the street, squeaking not only the city's jazz roots to life but his mysterious past to the present. Listen to the laps of the waves, the waves that saw such Chicagoans as Daniel Burnham, Frank Lloyd Wright, Michael Jordan, Barack Obama. Listen to the honk-honking of Lake Shore Drive, the bang-rattling of the El, the shuffling of shoes, songs, ships. Listen closely, because Chicago is not defined by its awe-inspiring skyline or its crystal blue shoreline. It is defined by its people.
In "The Wonderful Land of Coney," First Place winner Deborah Teslyar described New York's Coney Island.
The sun has just reached zenith and you feel the heat. Time for a swim. As you make your way closer to the water you breathe in that crisp salty air and submerge yourself into a cool ocean. Hits the spot huh? Look down. Those are little fishies swimming between your toes. Feels like paradise. Revitalize and enjoy life at the beautiful Coney Island beach. Treat yourself to a golden tan, dive into the sparkling water, and finally spike that volleyball gathering dust in your closet.
In "Sweet Simplicity," Brock Allen of Concord, NH, another Honorable Mention winner, describes summers at nearby White Lake campground by writing,
Around a flickering flame, four young boys lounge leisurely poking the inferno before them with sticks. Cheerily conversing, a few adventurous ones draw the smoldering sticks close to their faces. Baking in the coals, the evening's meal of baked potatoes gradually cooks. When I remember scenes—like the one above—from my camping trips to White Lake campground in N.H., a small smile always accompanies the memory. Peacefully nestled amongst the White Mountains, White Lake boasts something extraordinary: simplicity. Camping, swimming, hiking, or learning, White Lake brings family and friends closer together through pure unadulterated fun. Although amazing attractions with "breathtaking views" where "dreams come true" draw colossal crowds, the sweet simplicity of White Lake—far from tourist throngs and formidable fees—will leave in vacationers' hearts and minds something time cannot erase: a smile.
Who is the selection committee and what are they looking for?
Each FTF Teen Travel Writing blog will be read and ranked by a team of teen reviewers, seasoned travel writers, and professional editors and photographers from Family Travel Forum, the Society of American Travel Writers, and the New York Travel Writers Association. The judges will evaluate the submissions based on originality, creativity, and sense of place.
What are of the things that winners from previous years have done with their scholarship money?
As expected, students put their winnings toward school, or travel, or photography equipment. We've even had several uncashed checks – some kids like to frame or hold on to them as evidence of their first published work.
---
If your aspiring teen is ready to take the challenge head to myfamilytravels.com to read the official rules and enter today. All applications must be received by July 27, 2014.
---