Inhale through your nose, hold it for a few seconds, and then as you exhale, give yourself permission to let go of the stress I can feel you holding on to.
I tried to listen to Athena. I really did. But instead of letting go, I found myself becoming consumed with anxiety over my sub par relaxation skills.
Breath in through your nose again and this time let go of all that anxiety you have.
Was she a mind reader? Probably not. But I imagine she had probably seen moms like me a dozens of times before. We book facials at the resort spa because we feel old and run down and darn it, we want a couple hours of "me time" during an otherwise kid-centric LEGOLAND vacation. Of course, as soon as we have that precious time, our minds start racing as we think about everything but ourselves. We can't help it. Motherhood is a master class in the arts of selflessness, multi-tasking, and worry mongering. Lucky for me, Athena was one talented aesthetician. My mind desperately tried to fixate on the fact that it was already mid-July and I still hadn't finished… What was it I hadn't finished? Suddenly, I found myself no longer caring about anything but the tension melting away from my tired shoulders thanks to Athena's magic hands. By the end of the hour all I could think about was how my face, once parched by the summer sun, now felt as soft as a baby's bottom.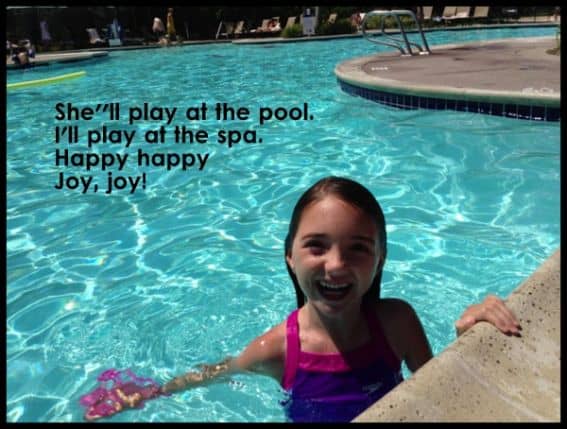 Let's face it, we don't book LEGOLAND vacations for ourselves. Our desperate daydreams after long days of life juggling revolve around deserted beaches on tropical islands, not long lines at kidcentric theme parks. We book LEGOLAND-centered getaways because we have watched our children spend countless hours turning a pile of interlocking blocks into whatever their little imaginations dream up, and we know that spending a couple days at an entire theme park dedicated to their treasured LEGO bricks will very become one of the highlights of their young lives. We chose their dream destination over our dream destination because seeing them happy makes us happy, but I am here to tell you that you can have a great LEGOLAND vacation without having to sacrifice those moments of vacation splendor us adults look forward to.
Read what over 60 families have to say about LEGOLAND California.
When my family entered LEGOLAND through the Sheraton Carlsbad's private entrance (and felt like rock stars walking through the hidden back gate) our day was immediately all about the kids. They chose which rides we rode, they decided how many times we would circumnavigate the lazy river (for the record, we did it approximately 6,000 times), and they decided what time was lunch time. What's that Ben? You want to spend an entire hour racing Lego cars Daddy helped you design down a racetrack? No problem. This is your day.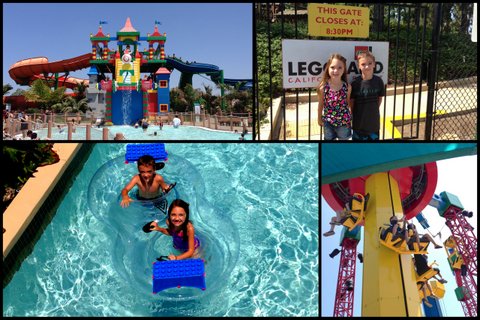 Had enough LEGOLAND fun? Find more fun things to do in Carlsbad with kids.
But as we walked back through that secret gate and up the hill to the Sheraton once again, I couldn't help but let out an exhale of relief knowing that I was returning to a comfortable room that was decorated to appeal to the senses of adults, not designed to ramp up the LEGO-lust inside children. My kids could sit on our balcony and watch the boats of Pirate Cove clickety-clack up the hill before they disappeared down the slide, while I could focus on the sun dropping into the Pacific. My husband and I could enjoy a prime rib dinner on the romantic patio of 20/Twenty, the Sheraton's signature restaurant, while my children happily loaded up their plates at the brilliant and well-rounded kid's buffet. Seeing other families enjoying this happy compromise of kid-friendly options fused with adult-centric aesthetics and food that wasn't served in a basket, made me feel at ease. My husband could head out early the next morning and fit in 18 at The Crossings Golf Course while the kids were still sleeping off all that LEGO-induced exhaustion. And me? I had an afternoon appointment with Athena and her magic hands.
Read my full review of the Sheraton Carlsbad Resort and Spa.
Ready for your own California weekend getaway? Book a stay at Sheraton Carlsbad Resort and Spa and follow Starwood hotels as they send bloggers on their own leg of the ultimate California road trip. You can also follow the adventure on Twitter and Instagram by searching the hashtag #CaliforniaWeekends.
Disclosure: My family enjoyed a stay at the Sheraton Carlsbad Resort and a day at the LEGOLAND Resort in order to participate in the California Weekends campaign for Starwood on behalf of Trekaroo. Their hospitality was great but all opinions are my own.