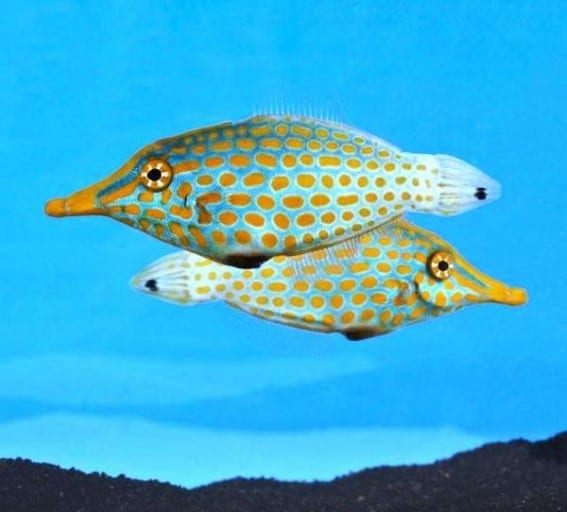 *
California Academy of Sciences is nothing short of "astonishing-amazing-oh my goodness-magnificent -I can't wait to visit again-tacular!!" If you've never been, it's the only place on the planet with an aquarium, a four-story rainforest, a planetarium, and a natural history museum all under one roof. If you have been, saddle up partner, it's time to go again. Since February, the Academy has added two new wild exhibits!
Animal Attraction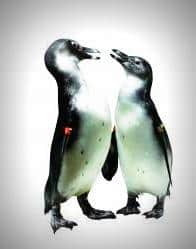 *
From sex change to cannibalism, the natural world is filled with bizarre mating strategies. Discover the Academy's favorites in a new 18-tank aquarium gallery devoted to the science of courtship and reproduction in the animal kingdom. Meet hermaphroditic banana slugs, cannibalistic praying mantises, and parasitic anglerfish. Delve into more detail using interactive iPad displays at each tank, and visit docent stations that will open your eyes to the surprising reproductive habits of giraffes, clownfish and other creatures throughout the Academy.
Some parents might see the word "mating" and wonder if the exhibit is appropriate for young eyes. Fear not, Animal Attraction is appropriate for children of all ages. The exhibit features the animals themselves and focuses on the mating strategies of the animal kingdom in a scientific format geared toward educating museum visitors.
Brace Yourself for a Seismic Experience…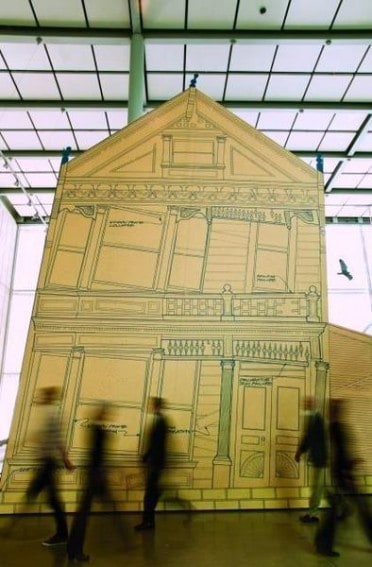 *
Shake inside an earthquake simulator, meet live ostrich chicks, and delve into the science behind our dynamic planet during EARTHQUAKE – A Major New Exhibit and Planetarium Show at the California Academy of Sciences.
Earthquake takes visitors on a kinetic journey toward understanding these super seismic phenomena and how they fit into the larger story of our ever-changing planet. Opening to the public on May 26, the exhibit features a walk-through model of the Earth, live baby ostriches (yes, there are surprising connections between earthquakes and ostriches!), an earthquake simulator resembling an old Victorian home, and an interactive preparedness arena.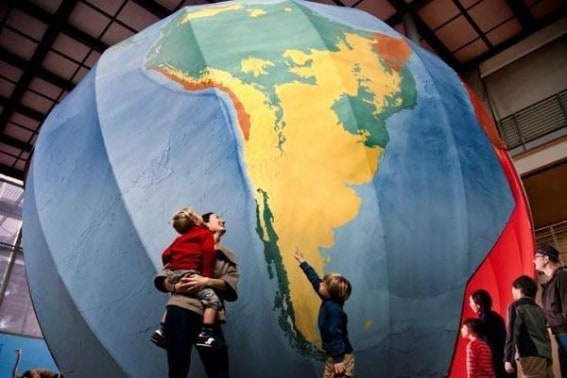 *
Concurrently, a new planetarium show launches audiences on a breathtaking tour through space and time—fly over the San Andreas fault before diving into the planet's interior, travel back in time to witness both the 1906 San Francisco earthquake and the break-up of Pangaea 200 million years ago, and get up to speed on the latest tremors around the world.
If it's your first rodeo, here are a few tips from veterans:
Kids love running around in the East Garden
The cafeteria has no artificial sweetener, carry some in your purse if you're diabetic or dieting
The rainforest is very humid. If you've just straightened your naturally curly hair, think twice about entering
California Academy of Sciences offers Children's Adventure and Aquarium Adventure Tours; fun and interactive experience designed just for kids
*All pictures courtesy of the California Academy of Sciences.
---
Travel with kids to: CA |CO | DC | FL | HI | IL |MA | NC | NY | OR | PA | TN | TX | UT |VA | WA