To help you plan a Calgary, Alberta trip for your own family, Trekaroo asked the experts–parents living in Calgary–for their top 10 insider tips for Calgary travel. Below are a few of our favorites, plus advice for getting around in Calgary, saving money, making the most of your stay!
We're an affiliate of Booking.com. When you book through us, you still get their lowest price guarantee and we get a few dollars.  Thanks for helping to keep Trekaroo free.
Getting Around Calgary with Kids
Calgary has a fairly good light-rail transit system, known as the CTrain, but most locals will tell you that renting a car is a must when visiting Calgary. Some of the attractions you might want to visit are located near the downtown core, but many – such as Heritage Park Historical Village and Calaway Park – aren't. Besides, having a car makes it easy to get out to Banff National Park for a day – another must while visiting Calgary!
If you are in Calgary without a car and are sticking to the downtown core, the CTrain is free. You can get on at any stop along 7 Avenue and as long as you don't leave the downtown area no fare is required.
Kid-Friendly Hotels in Calgary
When looking for kid-friendly hotels in Calgary, you don't need to look too far. Many of the hotels in the downtown core and near the airport have kid-friendly amenities like kids' menus, suites with a separate room for kids and pools with waterslides. Trekaroo families highly recommend the Sheraton Suites Eau Claire, the Westin Calgary and for a perfect mountain retreat, the Kananaskis Mountain Lodge (formerly the Delta Kananaskis).
Check for deals on family-friendly hotels in Calgary.
Kid-Friendly Restaurants in Calgary
Calgary is a very family-friendly city, and you'll find lots of restaurants to choose from. Browse the reviews of Calgary restaurants by Trekaroo parents to find the scoop on places like RE: GRUB,  The Rec Room or pizza at Famoso Neapolitan Pizzeria.
Food trucks have taken off here as well, and the Calgary Food Trucks website will tell you where and when to find some food you can take with you while exploring the city.
If you're looking for something that's more cuisine than fast food, you can find that in Calgary too. The food scene has seen incredible growth in the last few years and you can easily satisfy your appetite, whether you're looking for ethnic food or finer dining, and many of the restaurants will welcome your little ones as well.
Plan for the Calgary Climate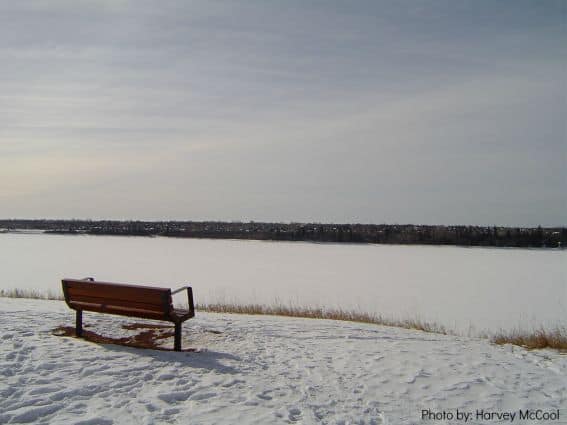 Sure, Calgary has a fairly typical Canadian winter climate and the winters get cold. Some days are really, really cold, but if you're prepared for it you will be just fine. Winter visits require warm jackets, a hat, and gloves, and you'll want good boots or warm footwear.
Calgary's climate is also very dry, so you'll want to have moisturizer and lip balm so dry, sore faces don't ruin your fun. Nasal lubricant (or Vaseline, even) can help small noses avoid nose bleeds.
Get Discounts on Popular Attractions
The Calgary Attractions website has discount coupons for many of the popular Calgary activities, including the Calgary Zoo, the Calgary Tower, and Heritage Park.
Insider tip: If you go to Heritage Park, buy the admission pass that includes rides. The midway-style ones are fun, and it will also get you onto the steam train and the paddlewheel boat.
Meet our top Calgary experts:
All the following Calgary residents, publications, and organizations are experts on navigating the city with kids. After all, they do it every day!
---

Calgary's Child: Got Kids? We've got everything you need! Established in 1994, award winning Calgary's Child Magazine is your link to information about classes, family events and activities, contests, parent tips and support for families and much, much more. Find us at www.calgaryschild.com and visit us on Facebook ad Twitter.
---

Modern Mama Calgary:  Modern Mama is a social and educational community for moms. With everything from local events and resources to blogs and articles, they're your modern 'moms club' in Calgary. These moms know Calgary inside and out!
---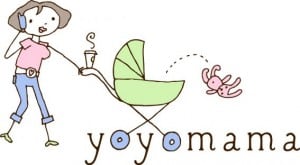 yoyomama Calgary:  Yoyomama.ca is the trusted source for families when it comes to what to do with your kids, whether that's events, family travel, kid-friendly crafts and activities, or local products and services for families. With an eye to the innovative and eco-friendly, they research local finds and destinations for you, making it easy for you to make the most of your time with your kids.
---

Robin Farr, Farewell Stranger: Calgary writer Robin Farr is also a mom, a traveler, and a blogger. Farewell Stranger offers local Calgary information and events, but also honest, entertaining parenting narrative moms and dads everywhere will like.
---

Jody Robbins, Travels with Baggage: Seasoned blogger Jody Robbins write about Canadian travel, style, and lifestyle at Travels with Baggage, where readers can find parenting tips, travel advice, and entertaining anecdotes.
---
Tanya Koob, Family Adventures in the Canadian Rockies: Have child and have not slowed down! This blog seeks to chronicle the joys and challenges of taking kids hiking, camping, backpacking, skiing, biking, paddling and all-out exploring in the Canadian Rockies.
---

Brooklyn Berry Designs: While primarily a design blog, Brooklyn Berry Designs has a great category on all things Calgary, and blogger Berry is one of Trekaroo's Canada Founders. An expert on her hometown and how to enjoy it with kids, Berry's reviews can be found on Trekaroo and her own site.
---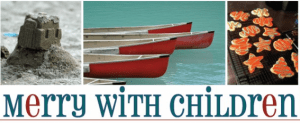 Merry Kuchle, Merry with Children: Calgary blogger Merry Kuchle is best known for her popular blog Merry with Children, but you'll also find this social media nut and foodie sharing her favourites across social networks. On her blog, Merry shares tasty recipes from her own kitchen, explores Calgary, and chronicles her life as both mom and stepmom.
---

Misty Hamel, Life Where We Are: Misty Hamel is a lifestyle blogger who writes writes honestly about the ups and downs of life. Misty has one foot in Calgary and another in New York, making her knowledgable on travel to both countries.
---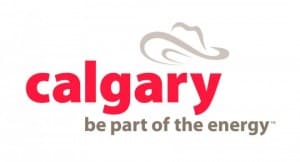 Visit Calgary:  Calgary's official tourism department, the team at Visit Calgary has everything you're looking for to plan your vacation in Calgary. Find the most popular activities, attractions, events, and things to do.
---
Calgary and Alberta Apps and Resources: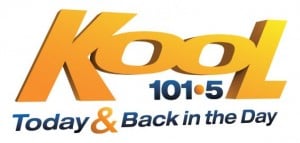 Calgary radio station Kool 101.5: Kool 101.5 is a family-friendly station local to Calgary with all the local news, family events, and family-friendly music offerings you need while visiting the city with kids!
---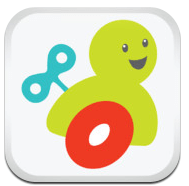 On the Go Kids: We mentioned this app for Vancouver, and we're recommending it again for Calgary! On the Go Kids, brought to you from YoyoMama is chock full of events, festivals, and daily activities to do with kids in Vancouver, Calgary, and Toronto.
---
TransitTimes+: This app exclusively built for Calgary public transit times can help families plan their day using Calgary's easy public transit. We love that lists times for trains and buses, and that it will alert visitors to delays or other unexpected problems.
---
City of Calgary Pathways and Bikeways: Take advantage of Calgary's many bike systems and connect with the Pathways & Bikeways app to plan your trip. Uses routes for LRT, too! We love that it's free.
---
Guest post written by Calgary parent and expert Robin Farr of Farewell Stranger.
Explore More Calgary
Saddle up for the Calgary Stampede
Where to Stay and What to do in Calgary with Kids
Weekend Getaways from Calgary: where to go in Alberta with kids
Explore Calgary's kid friendly attractions | restaurants | hotels
Written by Robin Farr, Trekaroo member and blogger of Farewell Stranger